Your home's plumbing system is vital for everyday use. It may frequently require plumbing maintenance. If you want to keep your plumbing system in the best working condition, consider keeping up with some of the following home maintenance tips.
Useful Plumbing Maintenance Tips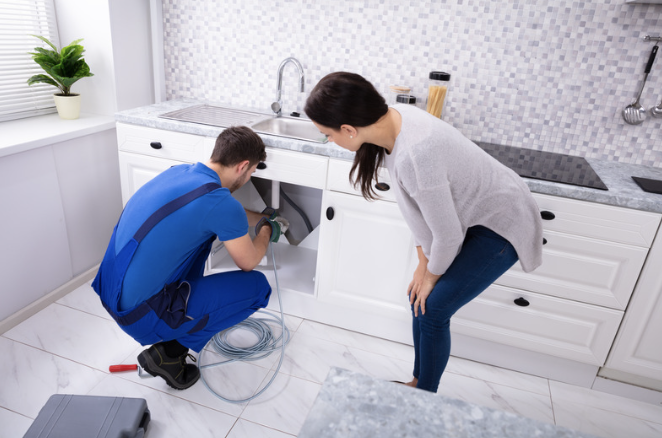 Here are some plumbing maintenance tips:
Plumbing Maintenance Tip: Preventing Clogs
The best way to prevent clogs is to keep your plumbing system clean and clear. Typically, clogs are caused by the accumulation of particles that build up in pipes over time. Regular maintenance helps counter this gradual buildup. You can use a wire or bent hanger to remove non-liquid materials accumulating in pipes.
Check the drain stoppers regularly. Clogs in drains can be caused by debris that accumulates in drain stoppers. These stoppers can collect wet hair, soap scum, dirt, and skin cells. By checking them every two weeks, you can avoid clogs caused by these materials.
A good plunger is also an essential tool for preventing clogs. The standard plunger is a long handle with a cup on the end. This tool uses pressure to break up blockages and is usually the first step in a drain repair. The cup plunger works on sinks and flat surfaces but could be better for toilets.
Check for Leaks
Leaky pipes can occur anytime, so checking for leaks is essential to routine plumbing maintenance. Look for water stains, standing puddles, and mold that could indicate a leak. 
Water pipes are an essential part of your plumbing system; if they are aging, they can start leaking. If not caught early, leaks can cause significant water damage to your home. Professional plumbers from a plumbing company in Ohio can provide preventative maintenance tips and help you avoid costly repairs.
Clean Drains
Cleaning drains can be done with baking soda, vinegar, or other organic cleaners. Also, remember to flush your piping with a sink full of water after cleaning. Avoid using harsh chemical drain cleaners, which can be poisonous and cause toxic fumes. They may also corrode traps and drainpipes.
Pouring boiling water down clogged drains is an effective way to loosen and dissolve clogs. However, it's not a permanent fix. It's best to consult a professional plumber if you notice that a clog has become too stubborn to remove.
Regular maintenance is also essential for keeping drains free of clogs. Regular cleaning and drain maintenance can help you prevent expensive sewer repair bills. A scrubbing brush can help remove visible debris. If you need help cleaning a drain, mix boiling water with vinegar and 16 oz baking soda. Add the solution slowly to the drain.
You should wear gloves while working with drains to protect your skin from damage. If you're uncomfortable wearing gloves, you can use an old toothbrush or tweezers to remove visible hair and slime.
Other Posts You Might Enjoy
5 Reasons to Replace Old Plumbing
Share This Story, Choose Your Platform!