plumbing is a vital component of any house and requires routine servicing. Since the plumbing system is responsible for moving water to and from the house, you've got to make sure it's working optimally. You also want to ensure you aren't performing any plumbing maintenance mistakes.
If you invest in regular maintenance, no serious problems will likely arise because they'll be identified before they worsen. In the case of an emergency, it's best to partner with a reliable plumbing contractor in your locale. For example, if you live in Denver, simply search plumber near me in Denver, CO. Then make your selection based on the customer reviews. 
Plumbing Maintenance Mistakes to Avoid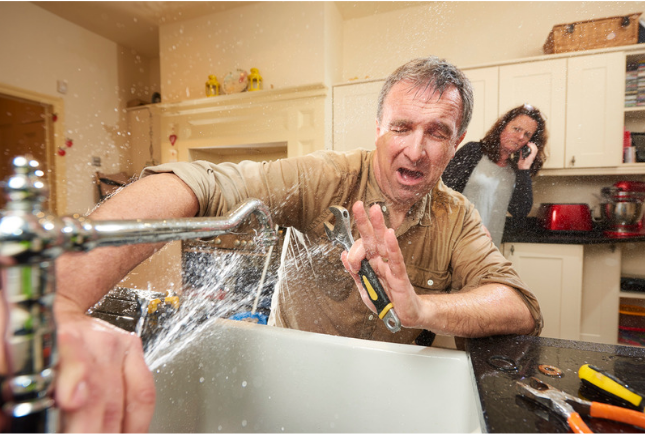 Here's a list of the plumbing maintenance mistakes to look out for: 
Common Maintenance Mistakes: Using Drain Cleaner
It's pretty common for baths or sinks to get clogged. Some individuals employ drain cleaners to solve the problem. However, this is not always a good idea because these solutions include chemicals that might harm polyvinyl chloride (PVC) or steel pipes.
Instead, it would be best to use natural solutions that are less harmful to your pipes, like a common mixture of baking soda and vinegar. You can pour this down the blocked drain and wait approximately an hour before adding hot water into the same drain.
You can also use a plumber's snake if you have one and know how to use it. If all else fails, call your plumber for assistance. Alternatively, you can watch this video to learn more about stubborn drains:

Using The Wrong Tools

 
Some plumbing projects do not require the hands of a professional plumber. However, complicated jobs are best left to professionals. One of the reasons is that only professional plumbers have the appropriate tools to fix complex problems.  
Sometimes, the temptation is to do-it-yourself (DIY) on certain projects either because you think you can or to save money. However, if you conduct maintenance with the wrong plumbing tools, you may make the problem worse. You may then have to pay more to have the problem fixed. Therefore, it's best to hire a plumber to handle significant plumbing projects for your home.
Overlooked Maintenance Mistakes: Overtightening Bolts And Nuts
Since you want to ensure that you keep connections and joints secure, you shouldn't tighten bolts too much, as this could damage the pipes. Plus, consider that you may have to remove those bolts and nuts in the future. If you tighten them too much, it'll be difficult to undo them later. Ideally, you want to tighten bolts, nuts, and screws with your hands. If you use a tool, you must be careful not to overtighten anything.  
Easy Maintenance Mistakes: Not Switching Water Supply Off During Leaks
There are instances where your pipes could burst. It could be a result of a weak joint or connection. Nevertheless, you must immediately turn off your water supply when a pipe bursts.
One of the easiest plumbing mistakes you can make is forgetting to switch off the water supply. Once you spot a leaking or burst pipe, immediately rush to cut off the water supply. You don't have to wait for the plumber to arrive in such situations because you can switch it off on your own.
DIY When You Should Hire A Plumber
Even if you are adept at DIY plumbing, you must tread cautiously when tackling plumbing projects above your knowledge and skill. You may be able to unclog a drain and repair a shower head on your own. However, more complicated operations, such as repairing and replacing faulty plumbing lines, should be left to the experts. 
Now, while there may be some issues you can fix on your own, you must be sure that you know what you're doing before attempting to fix an issue. You may make a mistake when trying to fix a problem. This, in turn, may worsen the situation.  
However, this shouldn't dissuade you from attending to any plumbing issues you may have. You must gauge whether you can effectively fix the problem, or else you can call a plumber near me for assistance.
Other Posts You Might Enjoy
Useful Plumbing Maintenance Tips
Share This Story, Choose Your Platform!