If you are thinking of installing a carport in your home, there may be more to consider than you know. We've compiled a list of some of the most important pros and cons of constructing a carport on your property. 
Pros and Cons of Adding a Carport To Your Home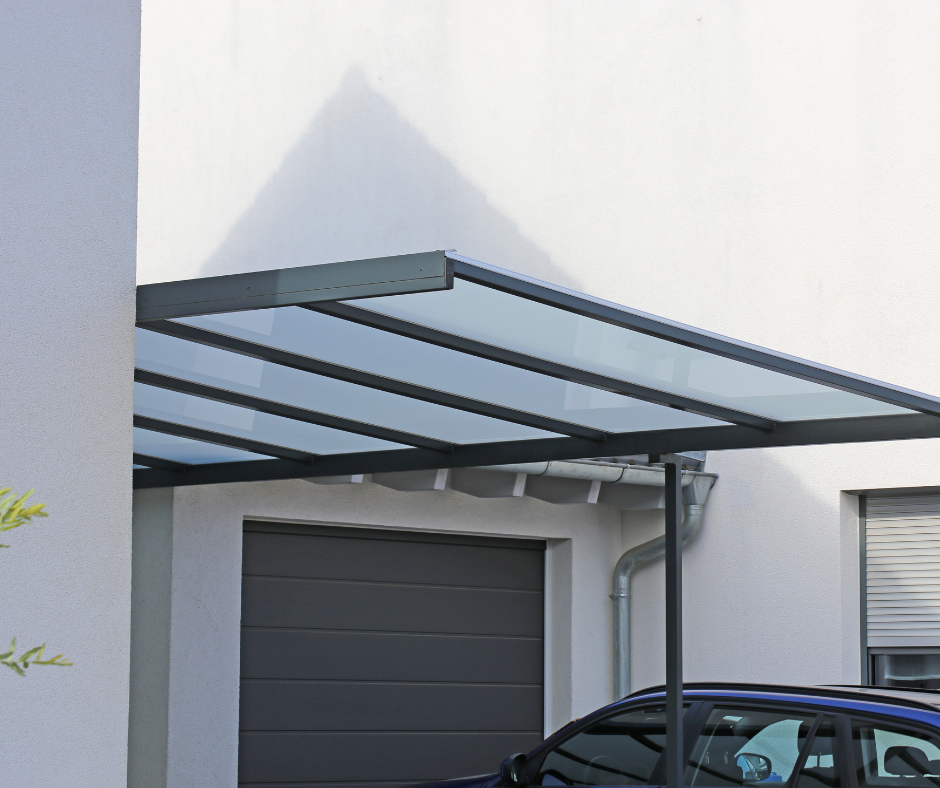 Use this list to decide if this is the right addition to your home. 
The Pros
1. Carports Prevent Vehicle Damage from Weather 
If you don't have a garage or dedicated covered space for your car, this could be the protection your vehicle needs to protect your investment. Having a covered area for your car when you are not using it will help prevent damage from intense weather like thunderstorms or blizzards. 
Under a carport, your vehicle won't be exposed to ice, hail, or debris that could crack or break windshields. Situations like these can cause some cars to need automotive glass repair or an entire replacement windshield, so your vehicle should have a safe, covered spot on your property.
2. Carports Protect Vehicles from Harmful UV Radiation
Keeping your car in a carport will guarantee it stays in the shade and out of direct ultraviolet radiation from the sunshine. This is crucial for your vehicle's longevity because UV radiation can be highly damaging to the paint on your car and the interior. 
Cars with leather interiors are even more susceptible to sun damage and materials breaking down over time. 
3. Affordable
Your vehicle cost you a pretty penny, and repairs for a damaged car get expensive. Garages can be pretty expensive to construct, but carports are affordable. This is because construction is quite simple, and the materials for the project aren't costly compared to the materials for a garage. 
If you're looking for a way to keep your auto investment safe, there's nothing like a carport for its affordability and effectiveness. 
The Cons
1. It Adds A Bulky Appearance to your Home
Most people build carports in front of their homes on their front driveways. Once built, a carport has the potential to appear awkward and add an unwanted aesthetic to your overall home's curb appeal. 
If you choose to have a carport installed and built near your home, placing it behind or next to your house is excellent. For those with a larger backyard, laying down some concrete with a carport above could be ideal for your vehicle without sacrificing your house's look. 
2. No Protection from Theft
With most carports, you can fit a car or even two underneath, which will keep your vehicles safe from weather conditions, particularly from above. So while you'll enjoy not having to clear off your car in the winter or pay for windshield repairs after a hail storm, this is still an open structure. 
Without four walls and a lock, carports are far less secure than a garage. While a carport may provide some shielding from what would otherwise be a car out in the open, nothing prevents a thief from accessing your vehicle. However, it may give some comfort to know that motor vehicle theft has been a substantial decline. 
Deciding on a Carport
A carport may not be the most beautiful addition to your home, but it can be well worth your while. It goes a long way in protecting your car from degradation without astronomical prices. Weather catastrophes cannot cause windshield cracking, body denting, or roof damage with a carport. It's also far more convenient than worrying about ice or snow piling on top of your vehicle. 
Ready to rest peacefully in your home, knowing that your vehicle is safe from weather conditions? Consider adding a carport outside your house. 
Other Post You Might Enjoy:
Replace Your Garage Door | 6 Signs You Should
Should You Replace Your Garage Door Over the Winter?
Create a Colorful Garage Design
Share This Story, Choose Your Platform!