Is your garage a mess and you do not know where to start by organizing your garage? Do you have trouble finding anything in it? Are you embarrassed to have guests over because of the state of your garage? If so, don't worry – you're not alone.
Many people struggle to organize their garages. But with the right storage solutions, you can get your garage in order and have a place for everything.
Organizing Your Garage With Storage Solutions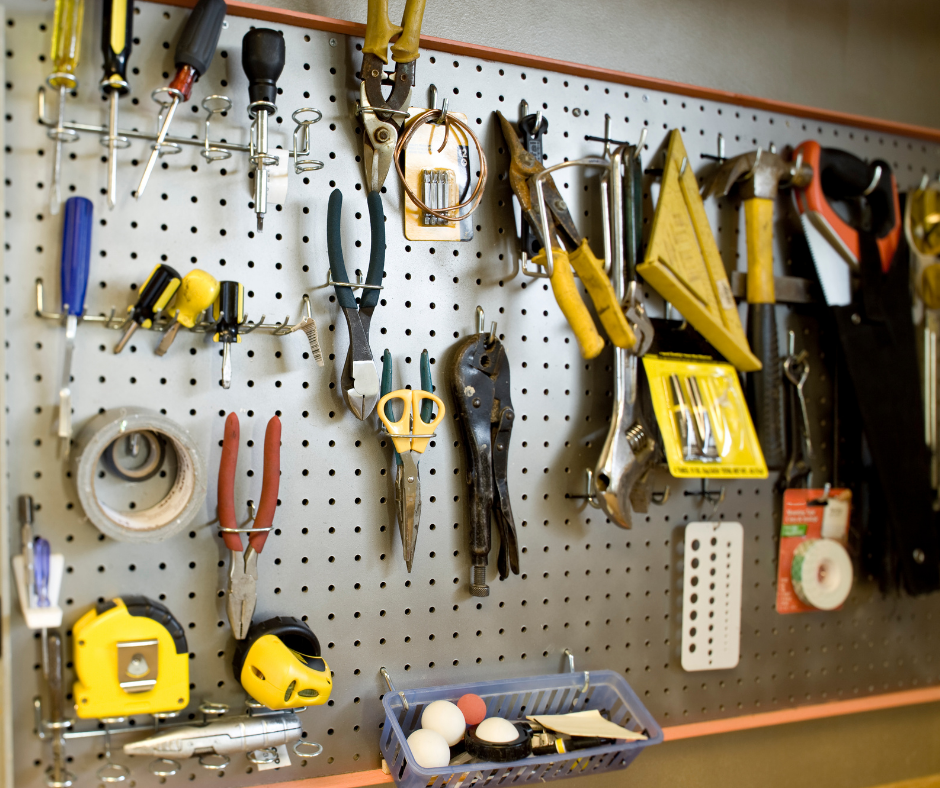 Evaluate Your Garage and Determine What Needs To Be Organized
The first step in evaluating your garage is to take an inventory of everything that is currently stored in it. This includes both large and small items, as well as those that are currently in use and those that are not.
Once you have a complete list, you can start sorting the items into categories based on their function or purpose. For example, you might have a category for tools, one for sports equipment, and another for holiday decorations.
Assess What Type of Storage Solutions Will Work Best For You
Once the items are sorted into categories, it's time to think about how to organize and store everything. This will largely depend on the size and layout of your garage. For instance, at this stage, it might even be worth considering investing in a self-storage unit.
What Are the Benefits of Self-Storage Units When Decluttering the Garage?
If your garage is full, a self-storage unit is a good idea. It can provide you with extra storage space to store your belongings. This can be helpful if you need to free up space in your garage or if you are moving and need to store your belongings temporarily.
When you're looking for a storage unit, compare prices and sizes. There are some brilliant storage units deals available and you don't want to pay too much for a unit that is too small. It's recommended to compare a few different options. 
Storage units can be found in most areas. You can go online and search for storage units in your area, or you can ask around for a recommendation. However, even if you decide to use a storage unit, there are still some techniques you can use while organizing your garage.
Install Shelves or Cabinets to Create More Storage Space
Installing shelves or cabinets in your garage is a fantastic way to organize and store your belongings. This can make it easier to find what you need, and it can also make your garage look neater. Additionally, installing shelves or cabinets can help to protect your belongings from moisture and pests.
Buy Organizers for Your Tools, Sports Equipment, or Other Belongings
Garages can easily become cluttered, and it's difficult to find what you need when you need it. Therefore, using organizers can help keep everything in its place and make it easier to find what you're looking for.
Organizers can also protect your belongings from becoming damaged or lost. For example, if you store your tools in a tool organizer, they will be less likely to become scratched or dented. You can also buy organizers for your sports equipment, such as a large basketball kit bag that will keep your basketball, hoop, kit and other belongings together.
Hang Pegboards on the Walls
Hanging pegboards on the walls is a great way to keep things off the floor in a garage. Not only does it provide storage, but it also frees up space to use as a work surface. Pegboards can hold tools, garden supplies, lumber, or just about anything else you might need to keep handy.
How Do You Keep Your Garage Tidy and Clutter-Free?
The garage is often the most cluttered room in a home, which can make it difficult to find what you're looking for. When organizing your garage, be sure to use a mix of storage solutions that are both movable and static.
Self-storage units are well worth the investment if you have a lot of belongings that you do not need to use every day, but there are also lots of space-saving techniques you can use while organizing your garage space.
Above all, quality shelving, cabinets, organizers, and pegboards will give you plenty of room where you can store things like tools and sports equipment, while still allowing you to keep your floor space clear for things like cars and bikes.
Other Post You Might Enjoy:
4 Simple Errors You Need to Avoid When Selecting a Self-storage Unit
6 Reasons to Consider Self-Storage Investment Opportunities
Should You Replace Your Garage Door Over the Winter?
Create a Colorful Garage Design
Share This Story, Choose Your Platform!