As a homeowner, it's crucial to have a specialized company like Class A Heating and Air Conditioning Ltd to handle all your furnace and air conditioning installation, repairs and maintenance. With credentialed, experienced technicians, these companies ensure that your equipment is installed without mistakes, from startup to tune-up, giving you peace of mind. While homeowners often conduct adequate research to find the best HVAC installation contractor, improperly installed equipment can still lead to high energy consumption and unwanted expenses. Here are some HVAC tips to help you avoid common missteps when dealing with lower-quality services:
HVAC Tips From the Pros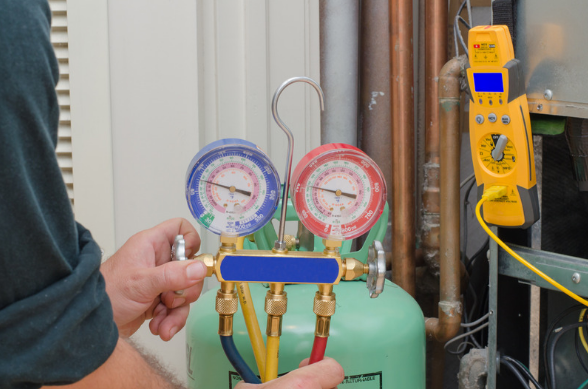 An Oversized HVAC Unit
If an HVAC installer takes wrong measurements in the initial inspection, they might install a system that is "too powerful." This leads to the equipment shutting down quickly, reaching the desired temperature too fast, resulting in high energy consumption. The unit will struggle to maintain comfort with the temperature settings, meaning your energy expenses will increase.
Undersized HVAC Unit
Faulty equipment installed without an adequate inspection can result in a system that might not have enough power to cool or heat your home. Although less expensive to purchase, an undersized unit will eventually wear down and run out faster than adequately sized HVAC units. It will also result in high energy consumption costs in the long run.
Ductwork not functional
Ductwork needs to be sized appropriately for the adequate function of the heating and cooling system. If ducts are too small or too large, there will be frequent cycling on and off, leading to early wear and tear. Plus, leaky ducts can bring in outdoor air that disrupts your desired indoor temperature and increases the unit's workload, leading to inefficiency and high energy consumption costs. Finally, leaking ducts are entry points for mold and mildew, leading to their growth.
Investing in a credentialed furnace repair and air conditioning installation contractor that provides a thorough inspection of your space is crucial. This inspection should include measuring each room, doing a proper heat load calculation, and providing adequate power for rooms in the house.
A cheap installation price may sound tempting, but it often means cheaper equipment with lower performance ratings. It's essential to prioritize quality and performance to prevent issues that can cause rising costs, reduced household efficiency, and shortened equipment lifespan.
Quality companies like Class A Heating and Air Conditioning Ltd pride themselves on following the HVAC systems they install from the initial installation, repairs, and tune-ups throughout their life. The objective is for homeowners to have perfectly sized systems that provide optimal efficiency, maximum comfort, and energy savings.
Therefore, whenever you experience anything less than optimal performance with your HVAC unit, contacting a skilled repair and installation provider is necessary. Inspection of the system for proper sizing and potential damage is always wise when experiencing excessive energy costs. Avoid common mistakes with improper installation and keep your home comfortable, energy-efficient, and cost-effective with quality HVAC contractor services.
Other posts you might enjoy:
The Best Time for HVAC System Home Service
9 HVAC Maintenance Homeowners Should Follow
Share This Story, Choose Your Platform!