Ensuring the safety of your garage door is paramount for protecting your loved ones and belongings. Regular checks and maintenance are crucial to guarantee its proper functioning and prevent any potential mishaps. Here's a comprehensive guide to understanding the essential garage door safety features of your garage door and how to optimize its security effectively.
Garage Door Safety Guide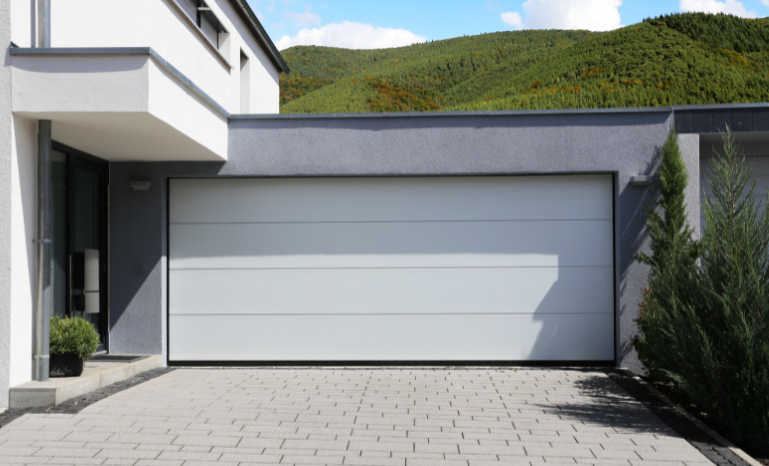 Pinch-Resistant Panels and Hazardous Materials Storage
First and foremost, it's vital to be cautious when operating your garage door. Never place your fingers between door sections to avoid any potential injuries. Consider upgrading to a model with pinch-resistant panels for added safety during operation.
Additionally, securely store hazardous materials, power tools, and sharp instruments to prevent accidents, especially involving young children or older adults.
Safety Sensors – A Crucial Element
Safety sensors play a pivotal role in modern garage door systems. These sensors utilize infrared beams to detect any obstruction in the door's path, automatically reversing its direction to prevent accidents. To ensure their effective functioning, it's imperative to keep these sensors clean and free from any debris that might block their sensors.
Conduct regular tests by placing an object, such as a box, in the middle of the sensors' path at a height that interrupts their line of sight. This will prompt the door to stop closing, highlighting the system's reliability. For additional tips and insights on maintaining your garage door sensors, refer to resources like coastalgaragedoors.com.
Auto-Reverse Mechanism – Preventing Fatal Accidents
The inclusion of an auto-reverse mechanism in garage doors is a critical safety measure. This feature uses sensors positioned at a specific height to detect any objects obstructing the door's closure. Regularly test this mechanism by placing an object, like a block of wood, in the door's path during closure. The door should automatically reverse upon contact, preventing any potential accidents.
Enhanced Security Measures – Deterring Break-Ins
Your garage door serves as a potential entry point for intruders, emphasizing the need for robust security measures. Ensure the door leading from the garage to your house is always locked. Regularly inspect the sensors for any dirt, debris, or misalignment that might compromise their effectiveness. In case of malfunction, seek professional assistance to rectify the issue promptly.
Consider integrating advanced sensors with your home alarm system to receive alerts about any attempted break-ins, even when you're away from home. This additional layer of security can significantly enhance your peace of mind and bolster your overall home security.
Weather-Resistant Materials – Durability and Protection
Selecting the right material for your garage door is crucial, particularly in regions prone to extreme weather conditions. Fiberglass, known for its durability and resistance to temperature changes, is an excellent option for hot and humid climates. Its customizable nature allows homeowners to achieve their desired aesthetic without compromising on functionality.
In coastal areas where exposure to salt is a concern, aluminum stands as a viable choice due to its resistance to corrosion and rust. However, it's essential to ensure that aluminum doors are adequately insulated, with polyurethane insulation proving more effective than polystyrene.
Garage Door Locks – Fortifying Security Measures
Given the garage's vulnerability as a potential access point for burglars, investing in robust locks is crucial. Slide bolt locks, leveraging tracks and latches, provide an added layer of security by preventing the door from being lifted or removed. T-handle locks function similarly to traditional home doors, employing a key and cylinder lock system to deter unauthorized entry.
For those seeking advanced security, digital keyless locks, requiring unique entry codes, can serve as a formidable deterrent. Their complex nature makes it challenging for intruders to guess the code or bypass the system, significantly enhancing your garage's security.
Conclusion
Prioritizing the safety and security of your garage door is essential for safeguarding your family and possessions. Regular maintenance, thorough inspections, and the implementation of advanced safety features can significantly reduce the risk of accidents, break-ins, and weather-related damages. By adhering to these guidelines and staying vigilant, you can create a secure environment for your home and loved ones while ensuring the optimal functioning of your garage door for years to come.
Other posts you might enjoy:
8 Easy Garage Organization Tips
Fixing Garage Door Openers: A Step-by-Step Guide
Share This Story, Choose Your Platform!