Renting a dumpster may seem like a simple task, but we asked the experts at Dumpster Bin Rental company, in Brampton for advice. They said, people often make common mistakes that can be costly and time-consuming.
In this article, you'll find common dumpster bin rental mistakes you need to avoid to make the right choices for your investment. 
4 Common Mistakes You Should Avoid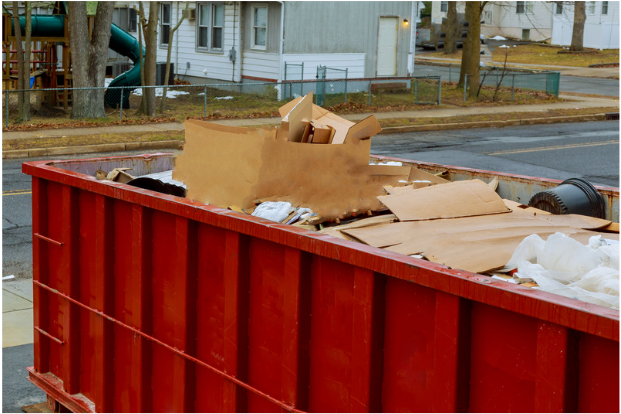 Getting The Wrong Dumpster Ben Rental Size
The price of a waste bin rental in Brampton will depend on the size. In general, most people simply go for smaller dumpsters to save on rental costs. However, choosing the wrong size can cost you more. 
Renting a small dumpster may help you cut costs, but it can leave you with more garbage without a bin to go into. You'll have to wait for the rental company to pick up and dispose of your garbage to make room for the rest. So, instead of saving, you could actually end up spending more by ordering a second bin and getting inconvenienced in the process. Getting a larger dumpster may allow you to get rid of everything and still have a half-full bin. So, don't cut your nose off despite your face by trying to save on a smaller dumpster.
In general, the best dumpster rental service can help you assess the volume of waste from your property and provide suggestions on the best size for your needs, in order to save you money in the long run. 
While it's difficult to estimate the size you need, experts suggest that you always order a larger dumpster. If you find you still have leftover space, you can look for other waste stored in your attic or yard and declutter. Better to have too big of a dumpster than not enough.
Disposing Of Hazardous Materials
One of the most common dumpster bin rental mistakes is throwing away hazardous materials. In general, rental companies have a list of prohibited materials to be disposed of. These materials include:
Batteries

Chemicals

Liquid paint

Electronics

Pesticides

Cleaners

Medical waste
These hazardous materials can put both the people who handle them and the environment at risk. Throwing these materials into the dumpster may cause you to incur additional charges and fines. It may also cause legal problems when it contaminates the environment. 
Overfilling The Dumpster Bin Rental
When you use a dumpster bin rental in Brampton, your provider should tell you how much you can fill it. The dumpster itself often has a line to indicate where the capacity is that you can load it. 
While you might think that it's not a big deal to go past this line, it's actually important to follow it. Dumpsters have a maximum weight capacity–and this line mostly relates to it. 
Going over the line can result in extra fees. Some dumpster rental companies may even refuse to take the bin until you've taken care of the issue. If that means returning the next day, then that will incur additional fees. 
This is because overfilling poses a safety threat when loading the bin on the truck. Plus, it's also hazardous to the workers' health as they may not be able to cover the bin. Insects can swarm around, or waste contents may spill over during transportation. 
Choosing the right spot to place a dumpster bin not only ensures convenience and accessibility but also helps avoid any legal issues. 
In general, you should never put the dumpster bin across the road where it blocks traffic, entryways, windows, or doors. Even if you're renting a small dumpster, you want to make sure that there's enough space on your property as well as easy access for the truck.
That said, if you have no space on your property and plan to put the bin in a public space such as the sidewalk or street, you need to get a permit from your local government. Learn about your local building codes and adhere to them to avoid penalties. Alternatively, get permission from your homeowner's association if you have one. 
Takeaway
If you want to have more efficient waste management at your home or business, renting a dumpster is a good option. It's a safe, convenient, and eco-friendly way to dispose of garbage and other unnecessary items on your property. 
That said, to ensure that you get the most out of your rented dumpster, avoid the above-mentioned pitfalls to prevent costly and time-consuming issues along the way. 
Other Posts You Might Enjoy:
Choosing a Dumpster Rental When Renovation
9 Best Ways to Dispose of Renovation Waste
The Health Implications of Asbestos
Share This Story, Choose Your Platform!