The way you handle waste determines the quality of your life. Many people in the US spend substantial amounts of cash on waste management. That's why dumpster rental services are very popular.
When handling big projects at your business or home that generate a lot of waste, choosing the best dumpster rental service is one of the most challenging choices you'll face.
How to Choose the Best Dumpster Rental Service Provider When Renovating Your Home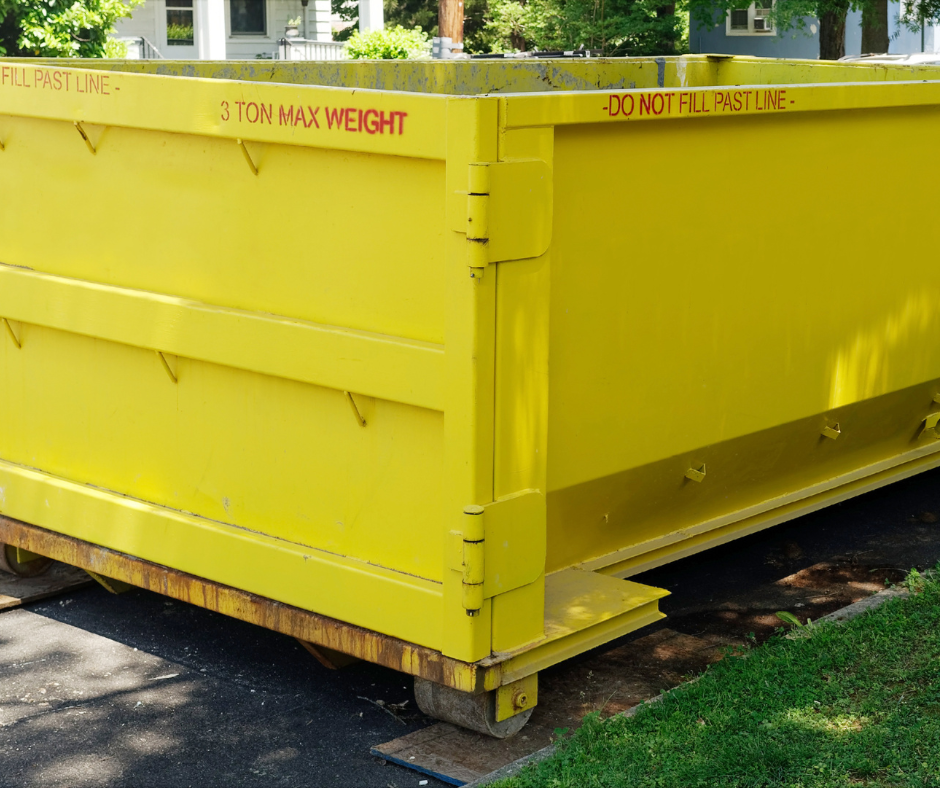 Here's what you need to consider when choosing a provider.
Location
The dumpster rental service area is very important because it determines your final cost. The further away the service provider is, the more you'll pay for the service. 
Furthermore, if there's a miscommunication or something doesn't work out as expected, distance will make it take longer for the company to correct the problem. For these and other reasons, choosing a company close to you is advisable so that your waste can be collected on time and issues that arise can be addressed promptly. 
A dumpster rental near you is also important if you want to change your plans. For example, if your dumpster gets filled faster than you anticipated, you can have the provider empty it quickly and bring it back, meaning your operations won't be affected. 
Timely Pickup
Whether you need a commercial or residential dumpster, timely pickup is crucial. As a business or homeowner, you need your evening and weekend to do some renovations, meaning any slight delay in drop-off will affect you negatively. 
When you are done with renovations, you don't want to have a bin full of garbage in your home or property. That's why you must choose a dumpster rental company that picks up the trash and removes it from your home at the right time. This is especially important if you have a commercial property because doing so will ensure your clients and customers operate in a clean and healthy environment. 
Variety in Sizes
Size matters a lot when considering construction and residential dumpster rentals. If you have a big project, you'll need a large dumpster to accommodate all the waste materials, debris, and other waste. If you have a small project, you may need just a small bin to accommodate the small volume of trash you have. 
The size of the dumpster to rent is also determined by the space you have. Why pay more than you need to? Also, you may not need to rent a big dumpster if you have no place where it can fit. For this reason, you need to deal with a company that offers various dumpster sizes, so you can pick the one that fits your needs and space.  
Pricing & Customer Reviews
When you own a home, you already have many costs to factor into your budgeting, including property taxes, home insurance, utilities, and mortgage payments. You don't need any other exorbitant fees added to the list. That's why you need to choose a dumpster that's dedicated to offering customers affordable pricing.
But it's not just about the price. Check the customer reviews of the company you are considering working with. These reviews tell you whether the company lives up to what it promises and offers value for your money.
Dump Your Unwanted Items Easily
Choosing a dumpster rental service doesn't need to be a trash experience. By relying on the above factors, you can be sure you'll get the best service.
Don't just leap at the cheapest prices you find. Consider all the various factors to determine the right company for the job. 
Other Posts You Might Enjoy:
9 Tips to Follow During Your First Remodel
9 Best Ways to Dispose of Renovation Waste
Why is Post Construction Cleaning so Important?
Share This Story, Choose Your Platform!