First-time homeowners In Burnaby will have a learning curve when it comes to HVAC care and upkeep. It can be somewhat intimidating coming into a household with the responsibility of a major system that controls the home's air quality. Fortunately, reputed and well-established heating and cooling contractors like Nation Furnace Heating & Air Conditioning HVAC Ltd help new homeowners become established with an HVAC preventive maintenance routine. 
Tune-ups are usually scheduled on an annual basis but can be more efficient if done in the fall and spring. These can help technicians catch minor defects and correct them, avoiding the potential for major malfunctions.
The repair contractor will further help educate the new homeowner on easy care and upkeep that must be maintained between service calls. This will promote greater efficiency of the system and extend its longevity. Consider these heating and cooling contractor tips as a new homeowner.
HVAC Contractors Offer Tips for New Homeowners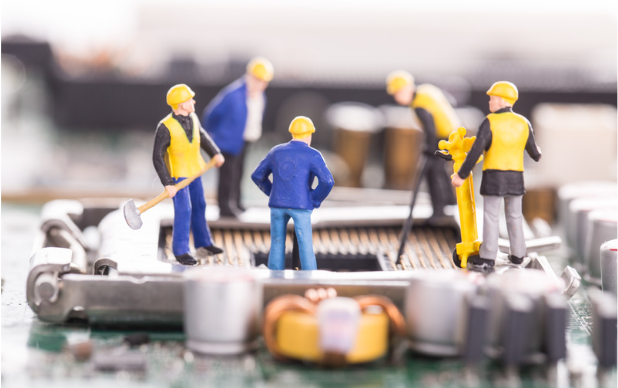 As a new homeowner, a primary first step upon moving in is to find a trusted HVAC pro to inspect your system. Go here for tips on hiring a reliable heating and cooling technician. We asked the experts for their advice.
The heating and cooling contractor will encourage annual or biannual tune-ups to maintain efficiency and functionality, a standard for all systems. Review the suggestions for homeowners to become familiar with as part of routine care and upkeep. The following are regular household tasks every homeowner should do to keep their HVAC system in tip-top shape.
Get familiar with your HVAC system
The HVAC contractor will encourage new homeowners to educate themself on the unit they have and the varied components. Usually, it will comprise central air and a furnace that could be either electric or gas. There are also boilers and heat pumps and you should identify what your home is equipt with.
Gaining insight into the equipment and developing an understanding of how all the components work together to make the system operate optimally is essential. This is especially true when you attempt to troubleshoot a problem with a technician. 
As a novice, it won't be possible to delve into the intricacies of the unit; these aspects are left to the professional technicians. A basic understanding is enough to handle general care and upkeep and provide guidance when an issue arises. Find out what your heating and cooling contractor wants you to know at https://www.realtor.com/advice/home-improvement/what-your-hvac-contractor-wishes-knew/.
The filters must be changed consistently
For a new homeowner, one of the first tasks upon moving in is changing the heating and cooling filters. In many cases, the home was on the market for a few months before purchase and likely the filter wasn't changed for a while prior to placing it for sale. The repair contractor will suggest switching out the filters to start with a clean one when doing the initial inspection.
These should be changed roughly every 90 days unless you're in a particularly pollen or dust-heavy area or you live with pets. The suggestion then is to change much more frequently, as often as every month.
The condenser needs freedom to work more efficiently
The outdoor condenser unit is responsible for cooling the inside of the home. If it's made to work harder, it means a less efficient system, creating more energy use and higher utility costs. The simple solution is to ensure that nothing prevents the unit from working freely. That means keeping the surrounding area free of plant life, shrubs, tall grass, debris, or clutter that can constrict the equipment's efforts. The suggestion is a roughly 2-3 foot clearance around the condenser.
That also means keeping the unit itself free of debris, fallen leaves, and dirt. It can be easy to forget about this component since it sits outside, easy to forget and neglect. Still, it's vital to make a point, whether by marking the calendar or sending alerts, to check this each week to ensure it can operate without interference.
Homeowners tend to close vents in various rooms believing that this will save energy since these rooms are rarely used. Heating and cooling contractors will advise that this can reduce the efficiency of your HVAC system. With heat in particular, the unit tries to distribute the air evenly inside the household. That means when it's attempting to push the air into the closed vents, it has to work harder to try to get it through that blocked passageway so it can present the even temperature it's working for.
Again, when a system works twice as hard to produce energy, it wears the equipment down faster, reducing the unit's lifespan and increasing utility costs.
Final Thought
You don't have to be a Burnaby homeowner to learn about the HVAC system for your home. As a renter, it's wise to get educated on the equipment, its age, how it functions and even who the repair contractor is so you can be familiar. It might take a few calls to the landlord to get a response. While the responsibility falls to them for HVAC maintenance, you might need to make an emergent decision if temperatures are extreme.
Ideally, whether a homeowner or a renter, you'll want to establish a relationship with a reputed, well-qualified HVAC repair contractor. Not only are preventive tune-ups essential for optimum functionality and longevity of the system, but the guidance on proper use and care of the system for you as a new homeowner is priceless.
Other posts you might enjoy:
9 HVAC Maintenance Homeowners Should Follow
How to Keep Your HVAC Unit in Stellar Condition
HVAC System Troubleshooting and Repair Companies in Johnson City, Tn
Share This Story, Choose Your Platform!