Wondering how to make your house environmentally friendly this year, but unsure how to make it fashionable. Keep reading to learn just how in 5 easy ways.
5 Ways to Make Your House Environmentally Friendly Yet Fashionable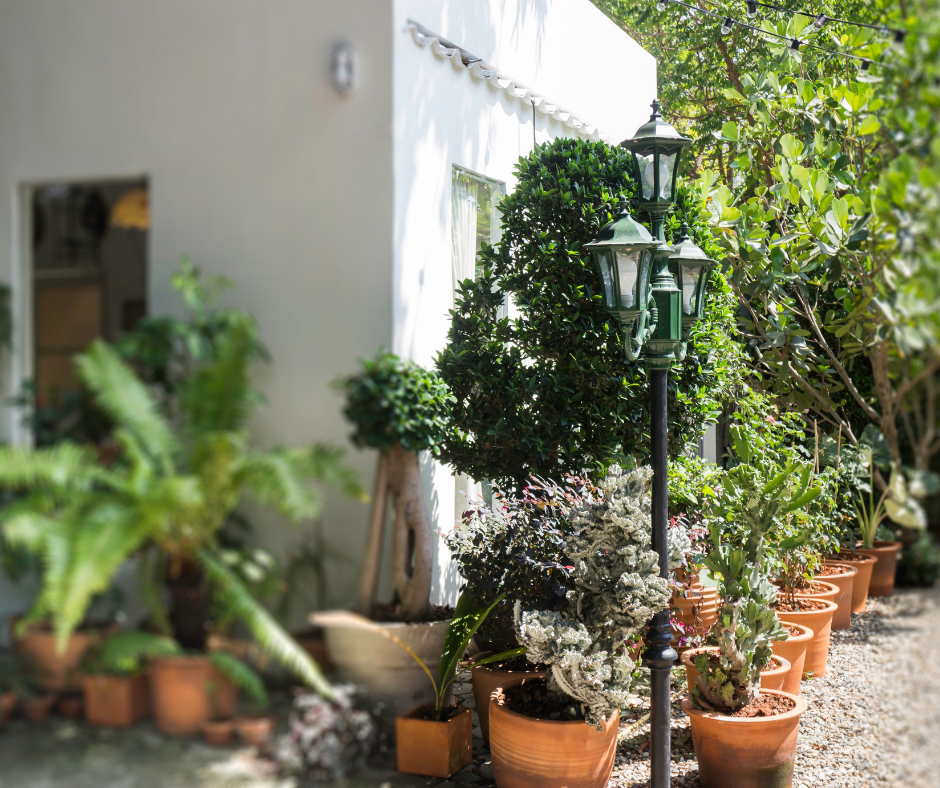 While this sounds all well and good, you might worry that you have to give up your house's appearance or comfort level for more sustainable practices. Rest assured, you don't. We will show you five ways to take care of your little corner of the world in style. 
1. Get Natural Energy Sources
If you don't know where to start, invest in solar panels. These will draw energy from the sun's heat, which will then charge your devices and run your machinery. 
Worried about how your home will look with the panels on the roof? If you purchase portable solar panels, you'll be able to place your solar sources wherever you'd like and take them wherever you go. This gives you a renewable source of energy, no matter where you are.  
By switching to energy run by nature, you'll also put extra money in your pocket. 
2. Think About Your Clothing
Caring for the environment starts with the clothes you bring into your home. Make sure you're getting your clothes from ethically minded brands.
If you're looking for a fresh place to start with your new wardrobe, consider fabrics made from hemp. They will be more comfortable for you to wear and last longer, so you won't have to buy new clothes as often. They made it from a source that renews itself much quicker, so it doesn't deal as much of a blow to plant life. 
Recycle those old mass-distributed clothes and bring in new garments from sustainable fabrics to have a more eco-friendly home. 
3. Grow Your Own Food
Nothing adds to your house's appearance like a garden. Not only will it be a source of nutrition, but it has psychological benefits. It can serve as a calming retreat from a stressful day. It provides a sense of accomplishment. It's the start of a new avenue of creativity – both with the planting and your new cooking materials.  
This is also a decision that will positively impact your health. You will know where your food came from and everything that happened to it on its way to your dinner plate rather than worry about unethical farming practices and pesticides. 
4. Repurpose Your Materials
You have a shirt you no longer want to wear. Your first impulse might be to throw it out. But hold on. Before you do that, consider other things you could do with this material. 
Maybe it could become another article of clothes. For example, pieces of old jeans can become a skirt. It could also be used for a quilt and rug. This is a time to let your imagination run wild. 
If you enjoy yourself while doing this, it could become a hobby or even a business!
5. Recycling System 
Those little aluminum cans and plastic bottles add up over time, creating a lot of excess waste. The most simple and yet significant way to litter less. When you're done with a drink, put it in a recycling bin instead of a trash can. 
You can even implement this practice in your own home. There are recycling machines you can get for your house. This doesn't have to be a cumbersome machine that detracts from your house's layout. In fact, you can find fashionable ones in all different colors. Choose the one that resonates with you!
Other Posts You May Enjoy:
TOTE BAG MARKETING – IS IT WORTH IT?
GREEN HOME IDEAS: HOW TO CHOOSE THE BEST ECO-FRIENDLY ITEMS FOR YOUR HOME
7 PRACTICAL TIPS FOR BUILDING AN ECO-FRIENDLY HOME
HOW INFRASTRUCTURE IS BECOMING MORE ENVIRONMENTALLY FRIENDLY
Share This Story, Choose Your Platform!