The focus on environmentally friendly infrastructure is rising in most countries. Answering the need of the hour, buildings are now constructed with natural materials using greener methods. These structures reduce energy costs and replenish nature with the resources it has bestowed us with.
The United Nations has implemented sustainable development goals that depend on global partnerships for sustainable development by engaging the government, society and the private sector. To reduce the impact of global warming, environmentally friendly infrastructure is being implemented using cost-effective and scalable solutions.
3 Environmentally Friendly Solutions
1. Mass Gravity Retaining Walls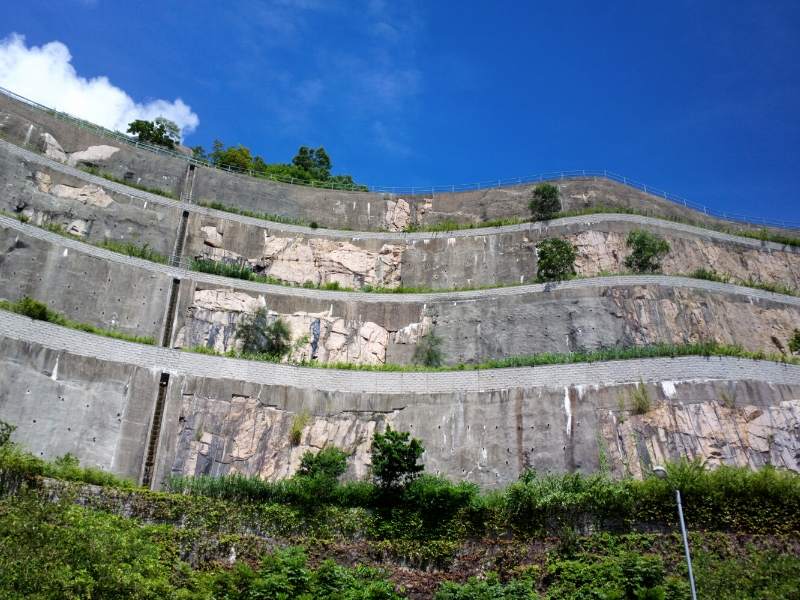 A gravity retaining wall is one that relies on its own weight to stay upright by combining basic principles of leverage, setback, and total unit mass through simple mechanics. They retain any material such as earth and stop it from sliding or eroding away. Some factors that are considered in creating gravity retaining walls include geotechnical parameters of the soil foundation, the presence of water and hydrostatic loads, external loads from structures and the speed of construction.
Setback and Sliding Wedge
All mass gravity retaining walls support a wedge of soil i.e. the soil that extends further than the failure plane of soil present at the retaining wall type. This can be calculated after finding out the friction angle. As the setback of the wall rises, the size of the sliding wedge reduces which in turn lowers the pressure on the retaining wall.
Leverage and Total Unit Mass
Once the setback increases, the leverage also increases from course to course making it possible to construct taller buildings. In a hollow core design, blocks weighing less than solid blocks can be used in combination with the setback to determine the maximum height of gravity walls.
These walls are constructed from concrete, stone or bricks. They are suitable for heights of up to 3 meters. Some common types include concrete cantilever retaining walls, counter-fort walls, reinforced soil retaining walls, brick walls, stone, and hybrid. Retaining structures that are modular, flexible and suitable for most ground conditions are used popularly. They are suitable for most ground conditions and reduce the import and export of construction and waste materials.
2. Reinforced Soil Walls and Slope Reinforcement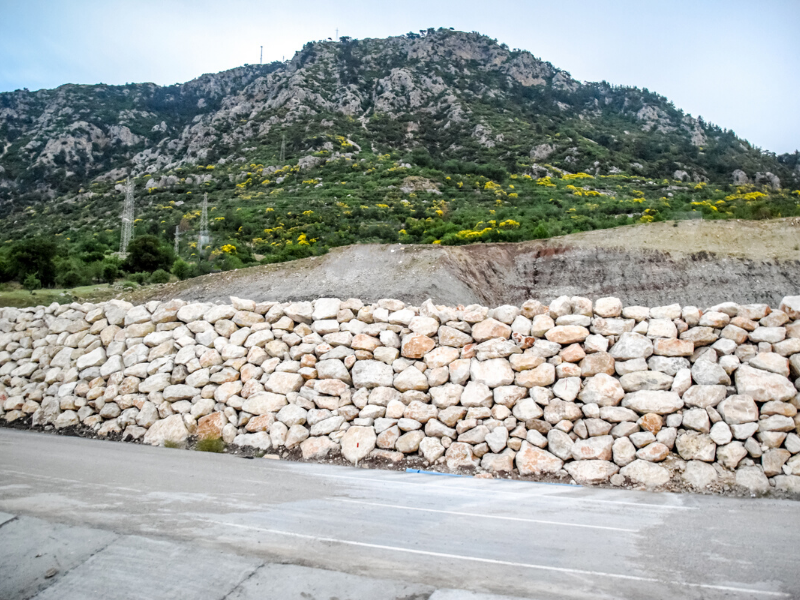 Reinforced walls are constructed to restrain soil and resist the pressure that it holds back. Due to the sloping angle, the wall combines a wrapping system of geogrids and geotextiles, making the complex structure possible. Not only are they more flexible than conventional gravity structures, they can also be adjusted to suit a wide range of conditions. Reinforced soil slopes are similar in construction to reinforced soil walls, but have the option of biodegradable erosion matting which gives it a natural look.
Reinforced Soil Walls are becoming increasingly popular as they are economical and effective for steepened slopes and retaining walls. Many challenges are faced while modifying soil slopes. There are risks that can lead to slope instability. This is common when trying to install a new highway or constructing a new development area on a sloping site.
Geogrids are open structures formed by bonding polymer strips at their cross points. They are used for construction, soil reinforcement and were also used in building the Great Wall of China. Geogrid reinforcement helps improve soil performance, accommodates a greater load and can also stand at steeper angles. The high tensile strength, low strain and good interaction with the soil are the main features of Reinforced Soil Walls and Slope Reinforcement.
It is a cost-saving option that increases construction speed and has improved quality, yielding excellent results. There is a range of soil reinforcement solutions to suit each specific project's needs which you can explore by going to https://www.maccaferri.com/us/applications/retaining-wall-soil-reinforcement/ – this explains soil reinforcement solutions in more detail.
3. Vertical Walls with Concrete Facing Panels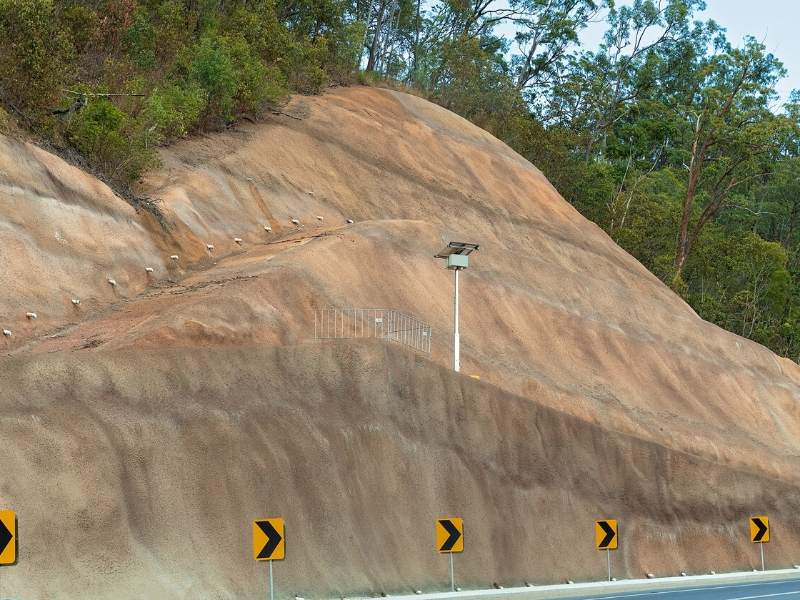 Vertical walls with concrete facing panels are built in areas where construction isn't easy, such as tight urban areas and mines. The abutments, wing walls, and retaining walls are constructed using crusher and hopper walls in mines that can support immense loads.
Timber spacers are placed between concrete facing panels to facilitate handling and unloading. This makes them tolerant to different settlements. They are available in a variety of textures, colors, and patterns. Their main advantage is being highly durable and resilient to fire damage. Individual panels damaged by any kind of accident can be easily replaced without damaging the basic structure.
The strength and robustness of the geostrips enable the system to be used for tall walls and in areas where the load is immense such as in mines. Another common application includes highways that need de-icing or places that need a recycled aggregate backfill. Segmental reinforced blockwork walls have a slight face angle which can be constructed to significant heights and can accommodate both convex and concave radii.
These three solutions are the innovative methods that are environmentally friendly, sustainable and long-lasting. Understanding these methods provide a clear view of how infrastructure is becoming more eco-friendly.
Images Courtesy of Canva.
Other posts you might enjoy:
Green Furniture Offers Benefits to You and the Environment
Top 10 States with the Most LEED Green Buildings
Urban Living – How to Create Green Space in Your Urban Home
Share This Story, Choose Your Platform!