The foundation is one of the most important parts of any structure or building. It supports the weight of the building on top of it, so it is wise to check regularly for faults. If an unstable foundation is left without repair for too long, it poses serious problems. In fact, it's dangerous for both the building's structural integrity and the safety of the occupants. This is where a foundation repair company comes in.
Therefore, for foundation repairs, it's best to seek the services of experts. The foundation of a building is not something to do yourself. Moreover, it's too easy to miss certain issues that professionals identify easily.
Of course, hiring the services of a foundation repair company is better than doing the repairs yourself. So, don't go with the first company you hear about. Take the time to choose one that meets your standards and that offers the right services for your needs.
If this topic intrigues you, today we bring you five benefits of choosing the right foundation repair company.
Your Guide To Choosing The Right Foundation Repair Company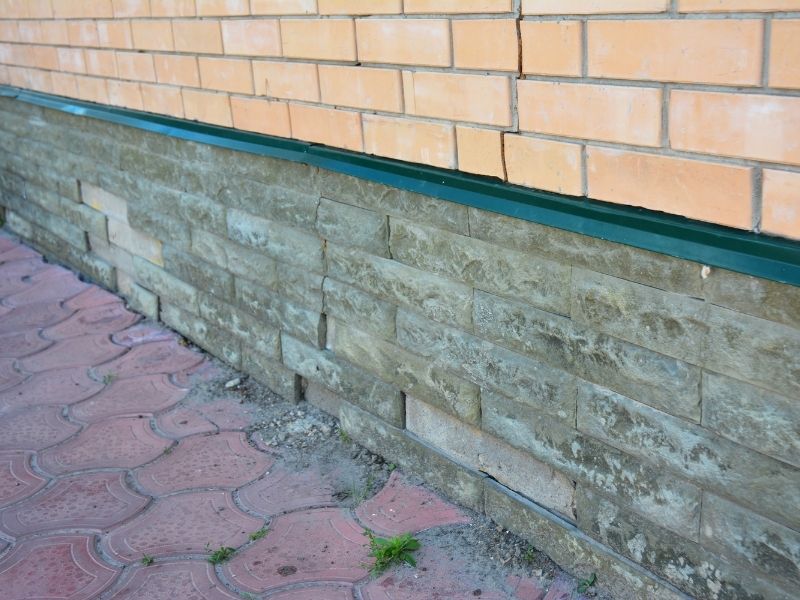 1. Quality service.
Choosing the right foundation repair company ensures that you receive quality service. A good company uses high-quality materials and the appropriate equipment for your building's foundation. Additionally, their seasoned experts deliver their services with accuracy. Moreover, the workmanship of their representatives and technicians must speak for itself.
Furthermore, a good foundation repair company prioritizes delivering quality service because they care about both their customers' satisfaction and their reputation. So, they invest in hiring, training, and nurturing staff to do their jobs well. They usually provide thorough training for their technicians. In addition, they use only quality materials to do their work.
Also, a good company usually offers a service guarantee for . You know you chose the right company to partner with when they offer you more security.
2. Professionalism and expertise.
Again, the right company provides a team of professionals with the best expertise to work on your foundation repairs. That's why you must know the level of industry experience a company has before you make your choice. You must also determine if the company specializes in specific issues, so you can avoid partnering with the wrong kind of company.
Typically, people who are in the industry a long time are wiser and apply themselves more effectively. Also, they deal with different issues in their years of experience and are in a better position to give you professional advice. They also tend to pride themselves on the quality of their work. Of course, their experience reflects in the quality of their output.
3. Cost savings.
Choosing the right foundation repair company means choosing a good contractor who ensures that they always do the job well. As a client, you don't want to have to keep calling them back to the site for help because the job was poorly done. You'd rather invest in the services of an expert who can provide you with a permanent solution.
The right foundation repair company for your needs might be slightly pricier than most, but their services are worth it. Cheap service providers are a risky investment because they may not have the right skills or expertise; thus, the resulting damage may be costly. By investing in the right company from the onset, your maintenance costs reduce significantly in the long run. Therefore, a lasting solution brought about by the right company is good for your pockets.
4. Time savings.
Again, the right foundation repair company allows you to save time in the repair process. You are able to have the finished product with the least amount of delay. This is because the right company will have efficient systems and skilled technicians. A company whose staff is experienced can work more efficiently, and they'll be able to diagnose problems more quickly as well.
This benefits you greatly, especially if you're paying hourly or daily fees. In any case, you want people who can get the job done on time without compromising quality. The right company will ensure that you get value for your time and money.
5. Safety and security.
Lastly, choosing the right company prevents future problems from occurring, such as structural issues or even total collapse. A building's foundation determines its integrity to a great extent. Therefore, it must be firm enough to withstand a considerable amount of weight.
You don't want to work with a company that might worsen an existing structural problem or that might cause new ones. You need a company whose expertise and workmanship you can count on consistently, because a foundation repair job requires experienced hands.
In conclusion.
As an important part of a building's structure, the foundation is highly important and you must deal with repairs immediately. When doing so, partnering with the right foundation repair company saves you time and money in the long run. With these points in mind, you are now well aware of how important it is to hire the right company.
Images Courtesy of Canva.
Other Posts You Might Enjoy:
Why Good Graphic Design Is Important for Digital Marketing
5 Reasons To Replace Old Plumbing
How Professionals Get Rid of Pests: 5 Simple Steps
Share This Story, Choose Your Platform!