Summer is coming quickly, and it's bringing all that extra heat, so you need to get your AC ready for the summer. This means that we're all going to have a bunch of overworked AC units on our hands before long.
3 Ways to Get Your AC Ready for the Summer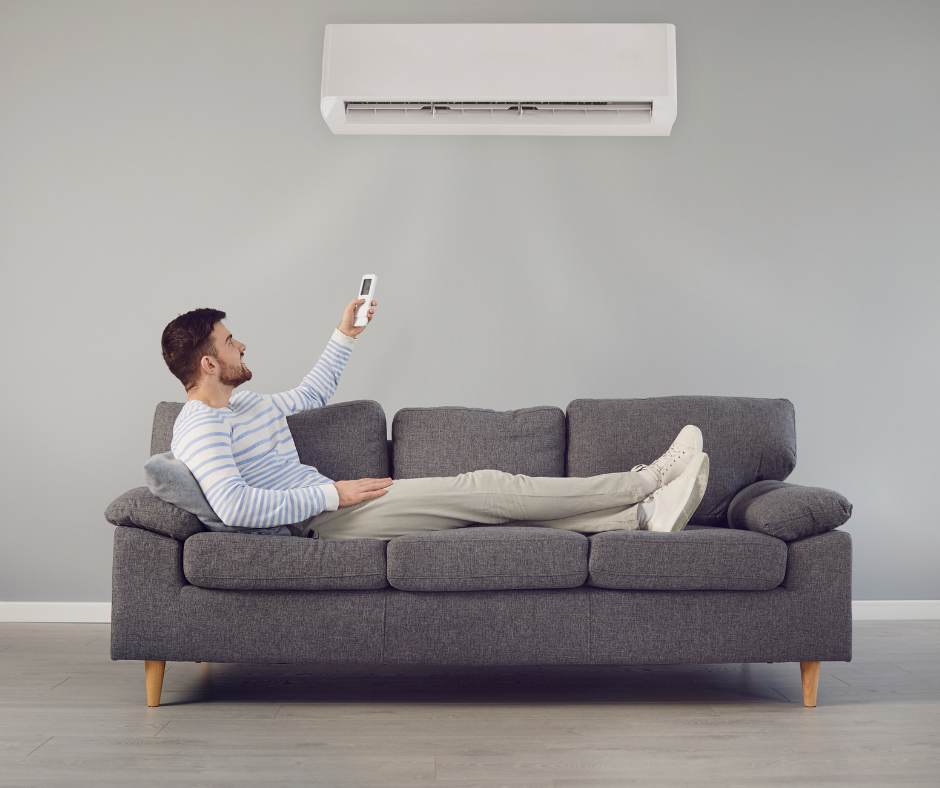 If you and your AC unit need some help keeping up with the summer heat, you could use these three tips to help your AC run better.
1. Have Your AC Unit Serviced Regularly
Have your unit regularly serviced. This is a great way to keep it working at peak performance. If you ever find that your AC has a problem over your head, or if you need a new unit entirely, you need to call a professional company.
A good AC servicing company for those living in the Auburn, California area is Aloha Heating and Air Conditioning repair professionals. If your AC starts making odd sounds or is being overworked, then make sure to give Aloha Heating and Air Conditioning repair a call.
Even if you do not suspect anything is wrong with your unit, having it serviced annually is a great way to maintain it in top condition. 
2. Keep Your AC Unit Clean
One of the most significant factors of AC unit breaking is the lack of general upkeep and cleanliness. Cleaning around and inside your unit will make it run more efficiently. 
Turn Off Your Unit:

Cleaning your unit with the system still on could lead to death or great bodily harm.

Clean the Condenser:

The condenser is one of the most essential parts of your AC unit and should be cleaned regularly. You will want to use a vacuum or a brush to remove any dirt, grass, leaves, or anything else that could hinder the fan blades from spinning.

Detach the Blades:

You can detach the blades from the rest of the unit for cleaning. When you have removed the fan, use a water hose and gently run some water over the blades. This will clear off any dirt or dust gathered on them.

Remove the Grill to Clean:

You should also remove the top grill from your unit and clean any debris that may have fallen onto the bottom of the unit.

Clean Inside Vents:

Also, clean any indoor vents and make sure they are unblocked. Make sure to properly dust these areas so they do not cause any blockage. Blocked ducts can cause the system to work more than it has to and burn it out sooner.
These cleaning tips ensure that your system is running at peak efficiency.
3. Cover Your Windows
Covering your windows is a great way to reduce the heat inside your home. This will significantly help your AC from becoming overworked and burning out. Plus, you'll appreciate the lowered electric bill.
Using blinds or blackout curtains is a great way to keep lots of sunlight from coming into the house. Tinting your windows is also an option. Tinting helps shade the inside of your house and the design is to help cool down your home by blocking UV rays. This method takes a little more work to install; however, tinting combined with curtains or blinds will significantly reduce your home's inside temperature.
Make Sure Your Unit is Fully Functional
Having a fully functional AC unit in the hot summer months is critical for every home. Service it before the hot weather comes in. The last thing you need is sweating while waiting for the HVAC company to come around. In the meantime, ensure to clean the unit by following the tips mentioned above. 
With this information in mind, you'll be well on your way to a comfortable summer! 
Other Posts You May Enjoy:
RESIDENTIAL HVAC UNIT AND IMPORTANCE OF MAINTENANCE
HVAC SYSTEM CLEANING ROUTINE FOR HOMEOWNERS
WHAT TO EXPECT DURING AN HVAC SYSTEM INSTALLATION
FIXING AND REPAIRING YOUR IRVINE CA AIR CONDITIONER – IRVINE HVAC REPAIR ADVICE
Share This Story, Choose Your Platform!