Being a homeowner is one of the most challenging jobs, especially since you have to worry about a residential HVAC unit all by yourself. If you want to avoid serious repair issues as a homeowner, you need to realize the importance of maintenance. On average, property owners in the United States spend around $3,200 a year on maintenance. One of the best ways to spend your annual maintenance budget is on proper HVAC maintenance.
Residential HVAC Unit and Importance of Maintenance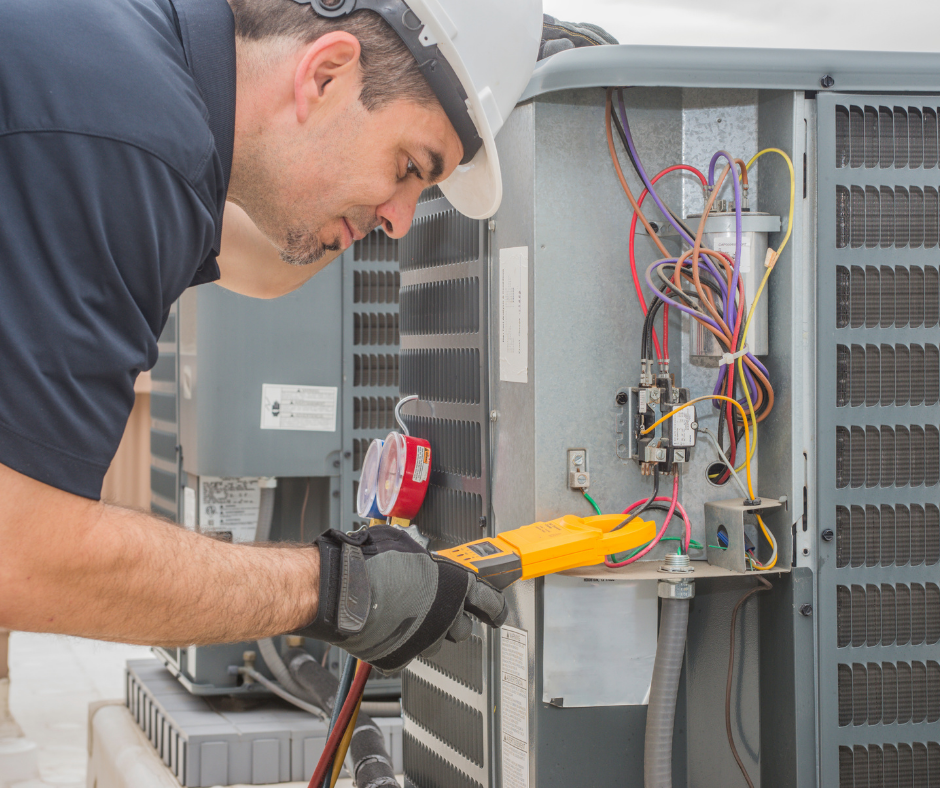 Some homeowners take the functionality of their HVAC system for granted. Maintain your HVAC unit properly, it is only a matter of time before you are dealing with serious repair issues. Investing in HVAC maintenance is a good idea and here are some reasons.
Well-Maintained HVAC Units Are More Efficient
As a homeowner, your primary goal should be to reduce monthly utility bills. The monthly energy bill is one of the biggest expenses most homeowners have to contend with. If you want to lower the cost of your monthly energy bill, you need to consider investing in professional HVAC maintenance. The older your HVAC unit gets, the more energy it will need to properly heat and cool your residence.
Working with an HVAC technician is the best way to maintain your unit. During this maintenance procedure, a technician will check out everything from your unit's refrigerant levels to the condition of your air filters. When all the various parts of your HVAC unit are running efficiently, the amount of energy it consumes will be reduced significantly.
Stay Ahead of HVAC Repair Issues
When the sweltering temperatures of summer move into your area, the HVAC unit in your home will get used much more. The more you use your HVAC unit, the higher the risk becomes of repair issues developing. Ideally, you want to work on staying one step ahead of serious AC repair problems. Accomplishing this goal will require professional HVAC maintenance.
As a technician performs maintenance on your unit, they will inspect all of the various parts it has. During this inspection, detection of problems occur. If problems are found, fix them now before actual damage is done. The cost of routine HVAC maintenance will pale compared to the cost of fixing a severely damaged unit. Therefore you need to pay professionals to keep your unit serviced and functional.
Better Indoor Air Quality
Another benefit that comes with investing in routine HVAC maintenance is better indoor air quality. For instance, over time, the air filter and air ducts attached to your HVAC unit will collect a lot of dirt, dust and pollen. Removing these elements by replacing a dirty air filter and cleaning the air ducts is a great way to boost indoor air quality. An HVAC technician with experience will have no problem with completion of the job. 
With some time and research, you should have no problem finding an HVAC technician to perform the maintenance of your unit needs.
OTHER POSTS YOU MAY ENJOY:
EL CAMPO TX HEATING AND AIR CONDITIONING REPAIR NEAR YOU | HVAC REPAIR IN EL CAMPO TX
LICENSED HVAC CONTRACTOR IN POWAY, CA
HVAC SYSTEM CLEANING ROUTINE FOR HOMEOWNERS
Share This Story, Choose Your Platform!