Moving is among the more stressful events, but local moves can be relatively smooth with the right planning. To make that a reality, a systematic approach is necessary.
In this guide, you'll discover a step-by-step plan that takes you from your current home to your new one with minimum fuss.
A Guide for Managing Local Moves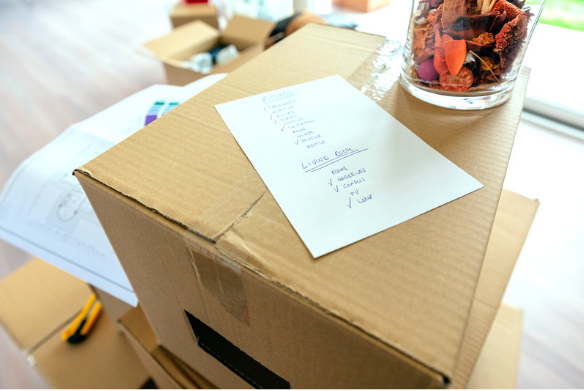 Step 1: Begin Early for Local moves
Before seeking professional help from Kings Pro Movers, understand that timing can make or break your moving experience. Ideally, start preparations eight weeks in advance. This gives ample time to book movers, declutter, and notify relevant parties about your move. An early start also provides a cushion for unexpected delays or hiccups, preventing last-minute rushes.
Step 2: Draft A Moving Checklist
Compile a detailed moving checklist. This should span tasks ranging from hiring movers to updating your address with relevant entities. A structured list gives you a tangible overview of your progress, infusing a feeling of accomplishment with each completed task. It organizes the process and makes the entire move feel less overwhelming.
Step 3: Budget Accordingly
Moves can be expensive, especially if you're relocating with expensive décor. But with a well-thought-out budget, you won't encounter unexpected costs. Your budget should cover moving company charges, packing supplies, and an emergency fund for unforeseen expenses.
Factor in any costs for storage units if your new place isn't ready, or if you need temporary storage during the transition. Also, budget for meals out, as you'll likely be too busy to cook while moving. Lastly, a small budget for post-move necessities like groceries or household items will ensure a comfortable settling in your new abode.
Step 4: Hire A Reputable Moving Company
While a local move might appear doable without help, enlisting professional movers is beneficial. They know how to handle your belongings to prevent damage and have the right equipment to make the move efficient.
A reputable moving company can also save time and expedite the process significantly with their local area expertise. It's wise to research and read reviews or even get personal recommendations to find a reliable moving company that fits your needs and budget.
Remember, a well-reviewed company with a proven track record will provide peace of mind on the big day, ensuring that relocating to your new home is a smooth and stress-free experience.
Step 5: Declutter Your Home
Before packing, declutter your home. Sell, donate, or discard items you no longer need. Less stuff means fewer boxes, less lifting, and a more straightforward move.
Decluttering frees up space and helps prioritize essential items. It can also potentially save you money; fewer belongings to move means a quicker moving process and possibly lower moving costs.
Step 6: Acquire Quality Packing Supplies
Invest in sturdy boxes, packing tape, bubble wrap, and markers for labeling. Quality packing supplies ensure your belongings arrive at your new home undamaged.
Consider specialty containers for delicate items like glassware or electronics. Reusable packing materials like plastic bins can be a wise investment, providing sturdy protection for your items and serving a purpose in your new home for storage.
Step 7: Pack Smart
Pack room by room to maintain organization. Label each box clearly, and keep a list of its contents. Consider a color-coding system for each room to ensure effortless unpacking.
Keep essential items like medications and important documents in a separate, easily accessible box. Consider packing some clothes and necessities in a bag to make the transition smoother.
Use soft items like scarves or towels to provide extra padding and protection for fragile items, maximizing space and ensuring a safe transit for your belongings. This smart packing approach streamlines the moving process and makes settling into your new home a breeze.
Step 8: Notify Relevant Parties
Update your address with the post office, your bank, and other important institutions. Inform friends and family about your move to maintain your social connections.
Also, inform utility companies to ensure a seamless service transition. Updating subscription services and online shopping accounts with your new address beforehand prevents any disruption or misdelivery of items.
Step 9: Prepare For Moving Day
A few days before the big day, prepare a moving day kit with essentials like snacks, water, cleaning supplies, and a basic toolkit for reassembling furniture. It's wise also to include toiletries and a change of clothes for easy access.
Furthermore, ensure your home is clean and ready for the next occupants. Have a clear plan in place with your movers, confirming the arrival time and any special instructions to avoid any last-minute hitches. Ironing out details ahead of time sets the stage for a hassle-free moving day.
Step 10: Stay Calm And Stay Safe
Moving can be stressful. Stay calm, follow your plan, and prioritize safety over speed. With careful planning and a good attitude, your local move can be a successful, stress-free event. It's easy to get overwhelmed, but remember, every problem has a solution. A positive mindset helps tackle unforeseen challenges, ensuring a smoother move.
Conclusion
A well-planned move minimizes stress and prevents costly mistakes. Following this guide provides a structured approach to ensure your local move goes off without a hitch. With the right preparations, local moving becomes much more manageable. Your efforts prior to moving day will pave the way for a smooth transition to your new home.
Other posts you might enjoy:
11 Essential Moving Tips for a Smooth Transition in the Fall Season
Moving To a New House? Follow this Ultimate Checklist
Share This Story, Choose Your Platform!