How To Hire An HVAC Contractor: There may be several motivations if you are in the market for an HVAC contractor. You might want to invest in maintenance to ensure your unit runs smoothly. But perhaps your need is more urgent, and you need repairs to get it running.
Finding a technician who can tend to your needs and offer the great service you deserve might be a challenge. Your search doesn't have to be aimless, though. Establishing a few essential criteria can help you find the right contractor for the job and get all of your HVAC needs taken care of.
Of course, the technician you select should be licensed and certified as is required in your area. There are several other important qualifications that you should also look for to ensure that the contractor you trust is the right one for the job.
These are a few things you should take into consideration.
3 Tips for Hiring An HVAC Contractor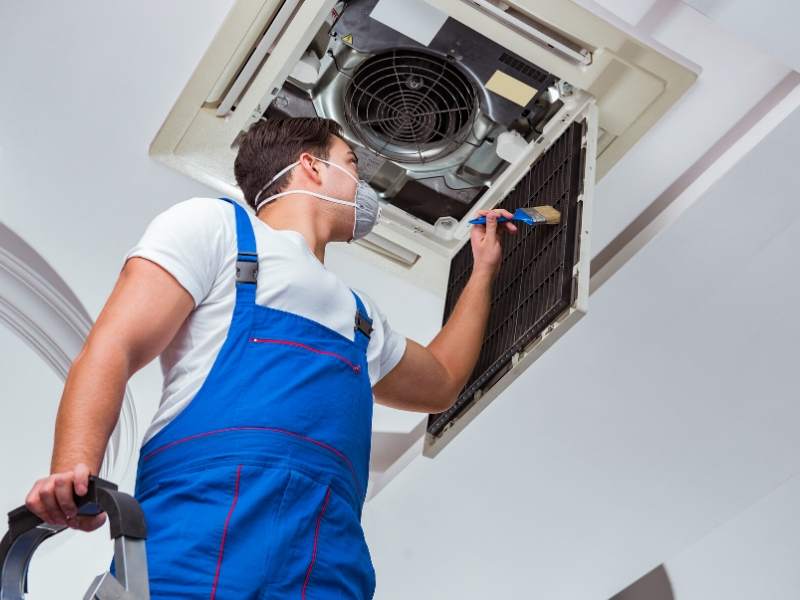 Get Recommendations from Trusted Friends
According to Apartment Therapy, recommendations from family and friends are some of the most important clues for finding the contractor who will meet your needs. Many people throughout Pennsylvania, for example, recommend contractors such as King of Prussia Heating for expedient service and reliable results.
When you have a company that has longevity in a community and great reviews, it's a good sign. It is important to listen to feedback from others before deciding on who you will hire for the job.
If you hear reports of so-so service, avoid that contractor, but when you hear rave reviews, you can trust that the technician in question will offer what you need.
Specializes in Your Area of Need
It is also important that the contractor you hire be well-versed in the area you need help with. If for example, you need your HVAC system to be serviced before winter, hire an HVAC contractor who offers seasonal maintenance services.
Just assuming that all contractors offer size fits most services would be a mistake. You should, instead, take the time to find a provider who can meet your needs—like King of Prussia Heating—and provide the specialized service you are looking for. You are likely to get much better results this way.
Present in a Professional Way 
One of the most important considerations, when you are searching for an HVAC contractor, is the professionalism they exude. Indeed, if you are dealing with a provider who seems unable to return calls or provide simple answers, it is time to move on and continue your search.
It is even worse if you encounter a technician who is rude, blatantly unprofessional or squirrelly for quoting a price. Take your time to find a technician who is professional and considerate of your needs, time and schedule. This is the best way to get great service.
No matter what your HVAC needs might be—repair, maintenance or seasonal service—you should consider these criteria when you are looking for the right contractor. You will be glad you did when you find a technician who is effective, affordable and professional when they handle the job.
Images Courtesy of Canva.
Other posts you might enjoy:
Clever Ways to Disguise Your HVAC Unit
Acclimating Home Temperatures During Summer Heat
Ductless Air Conditioning Systems for a Greener Home
Share This Story, Choose Your Platform!