When something goes wrong in the home, a lot of owners are faced with a difficult choice. Either, you can fix-it yourself, risking making a mistake which makes everything worse. Or, you could call in the professional's to help you out. Knowing what to do in this sort of situation can be very hard. So, to help you out, this post will take you through the process of how to make the best decision logically for your home fix-it project by basing it on the job in question.
A Guide to Evaluating a Home Fix-it Project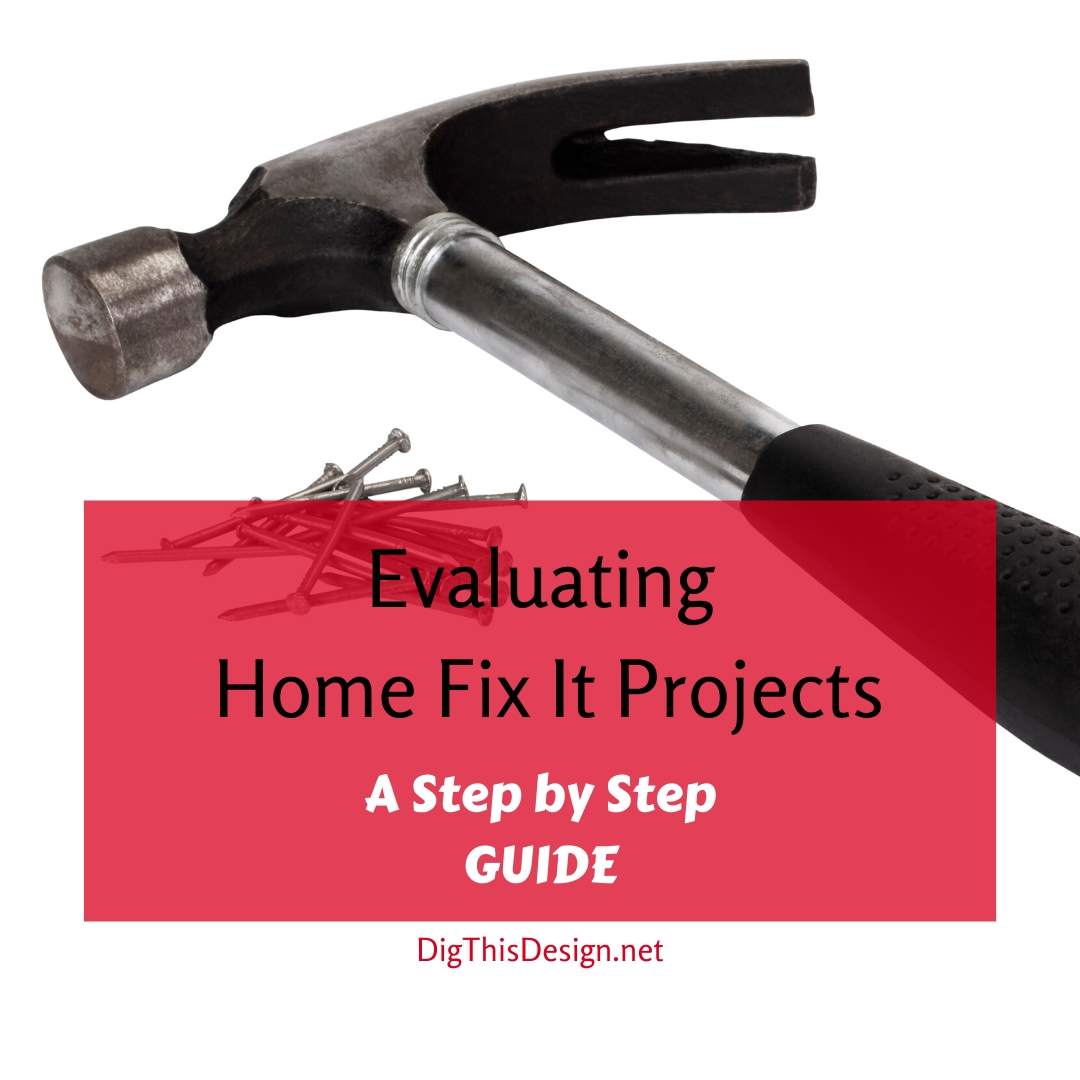 Step 1
To start, you need to assess the job itself. You'll already know the symptoms, like a pool of water for a leak or poor electronics if your power lines are damaged, and will be able to use this to get an idea of the difficulty in completing it. To do this, use a tool like Google to search for similar problems to the one you face. With a little research on your end, it should be easy to see how difficult it is to complete a task. Along with this sort of research, you could also consider finding a professional to give you an estimate which will give you further insight into the problem allowing you to weigh your options.
Step 2
Once you've done some research, you'll have a good idea as to whether or not you'll be able to complete the work you have to do. So, now it's time to make the choice. But, this decision shouldn't just be based merely on whether or not you can do the job. Instead, you should also consider factors like time and the difficulty you might face. In some cases, it could be worth paying just a little bit more if it gives you the chance to save some stress and time. Remember your time is valuable and should be factored into the equation.
Step 3
If you choose to get some help with your home, you still have a little bit more work to do. When looking for professionals to help you with home fix-it projects, it's critical that you shop around and read reviews. Some companies will cost more, but will provide better services, and, in some cases, paying more will get you something worse. When looking for drainage specialists to unclog a blocked pipe, for example, it is a good idea to use services like Google to give you an idea of how good the people you're looking at are. Most companies have loads of reviews.
Hopefully, this post will give you all the help you need to start making good decisions when it comes to working around your home. Sometimes, trying to complete a job which you don't have the skills to do can be very risky. You could damage your home, or, in worse circumstances, you could even hurt yourself and those around you. Instead, knowing your limits is very important, especially if you share your home with children or animals. Otherwise, people could be unsafe.
Images Courtesy of Canva.
Other posts you might enjoy:
Affordable DIY Projects that Transform Your Home
Home Renovation – 5 DIY Tips to Help You be Successful
DIY Home Energy Audit Could Save You Money!
Share This Story, Choose Your Platform!