The crawl space in your home is a prime place for rodents and other pests to make their home. If you're looking for ways to clean and repair the space, keep reading.
Tips for Cleaning & Repairing a Crawl Space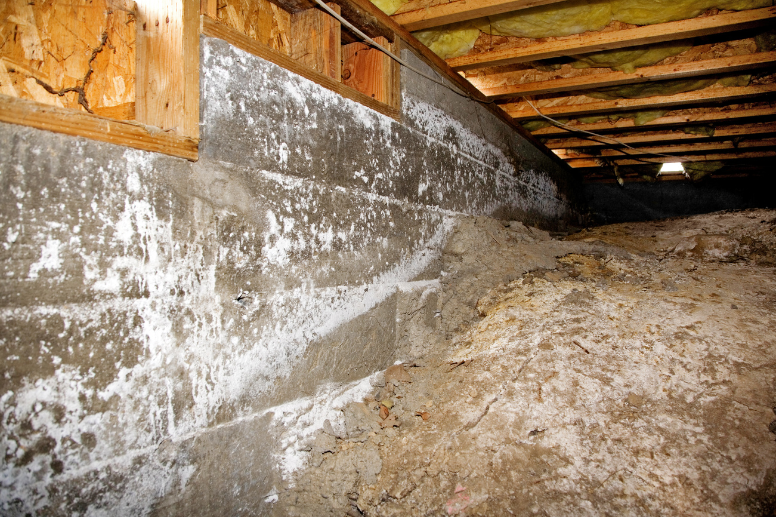 Controlling Moisture And Flooding
One of the first things you'll want to do is control moisture and flooding. This is critical because it will help prevent pests and other damaging materials from entering.
One way to do this is to install a ventilation system. This system will allow air to flow into and out of the space, preventing moisture and flooding from building up.
Another way to control moisture and flooding is to install a drainage system. This system will allow water to flow away from your home, preventing it from building up. You can also install a subsurface drainage system if you have problems with flooding or water intrusion. This system will divert water away from your home, decreasing the chances of damage or pest infestation.
Keep Pests Out And Ventilate the Crawl Space
One of the best ways to keep pests out and your crawl space ventilated is to install a ventilated crawlspace roof. This system will allow air to flow into and out of the space, keeping it clean and pest-free.
You can also install a ventilation fan if you have problems with moisture or flooding. This fan will help circulate air throughout your home, preventing moisture and flooding from building up.
If You Have A Rat Problem in the Crawl Space
Another way to keep pests out of your crawl space is to install rat traps. These traps are designed to catch rats and other small rodents, preventing them from entering your home. If you have a rat problem, be sure to call a professional. They'll be able to provide you with the necessary gear and advice for controlling the pest without damaging your home or property.
Protect Your Home And Repairs With Proper Equipment
When it comes to protecting your home and repairing your crawl space, use proper equipment. This means using the right tools for the job and using them correctly. For example, use a bucket for cleaning debris instead of a vacuum cleaner. This will help prevent damage to your home or property and ensure that you're using the most effective tool for the job. Also, make sure that you're using the right type of paint or sealant when repairing or painting. Using the wrong material could cause more damage than good. 
In addition, always wear safety gear when working in or around your crawlspace. This includes sturdy shoes, gloves, and a dust mask if needed. A Charlotte crawl space repair service may be the best route to help you with your crawl space. 
How To Insulate Your Crawl Space
If you're looking to insulate your crawl space, there are a few things you'll need to take into account. 
First, the type of insulation you use will depend on the climate where you live. In cold climates, fiberglass batts or cellulose sponges are both good choices because they provide good thermal insulation and can be installed quickly. In warm climates, however, foam boards or spray-on foam may be a better option because they offer more insulation per unit of space and don't require as much time to install. 
Second, the space itself needs to be insulated. This means not only do the inside walls need insulation, but also any openings that lead into the space – such as windows and doorways – need coverage with an insulating material. 
Finally, make sure your crawl space is properly sealed up. This means caulking all seams and using an appropriate sealant around all pipes and wires entering or leaving the space.
Cleaning Your Crawl Space
One of the most important steps in maintaining your crawl space is keeping it clean. Not only will cleanliness help prevent moisture and mold growth, but it will also make it easier to identify any potential issues. Here are a few tips for cleaning your crawl space:
Clear away any debris that has built up over time. This includes leaves, dirt, and other materials you may have missed when renovations were done.

Remove any insulation that has become damaged or matted down. This includes fiberglass batts, cellulose sponges, or foam boards.

Scrub surfaces with a brush and a bucket of hot water to remove built-up residue and dust particles.

Use a hose to fill a bucket with water and place it in the crawlspace. Turn on the faucet to full blast and wait until the water begins to flow slowly out of the bucket – this indicates that all surfaces inside the crawlspace are wetted down sufficiently.

Wipe down all surfaces with a cloth dampened with an anti-mold Spray (such as Clorox).
By following these steps, you can keep your crawl space clean and free of moisture and mold, which will help ensure its long-term health and function.
Other posts you might enjoy:
7 Signs Your Crawl Space Needs New Insulation
What to Do About Foundation Movement in Your Home
Could Your Crawl Space Be Contributing to Your Design Problem
Share This Story, Choose Your Platform!