If your current garage door is looking a little worse for wear, or if you are looking to modernize your property, then it is worth considering buying an electric garage door. Electric garage doors have many benefits over the traditional 'up and over' garage door, including style, convenience, and security. There is also a wide range of styles available, making electric garage doors the obvious choice.
In this article, we will outline the main benefits of an electric garage door that fits your home style and why you should consider buying one for your garage.
Choosing An Electric Garage Door
Style
There are two main styles of electric garage doors:
⎆ Sectional Garage Doors
Sectional doors open vertically upwards and are suspended under the ceiling. They are made from sections that allow the door to transition from being vertically positioned, to suspended under the ceiling. They can be fitted to almost all domestic garages, and are optimally sealed with weather-resistant material on all four sides.
⎆ Roller Garage Doors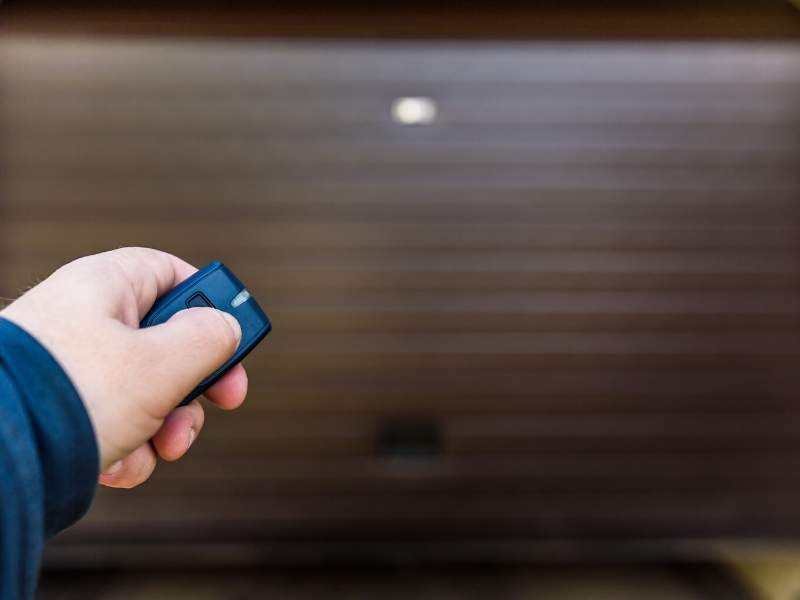 Roller doors open vertically upwards and require minimum space inside the garage for storage of the door. The ceiling also remains free and can be used for additional storage or space for lighting. Roller garage doors can be fitted to any shape garage door opening and are extremely quiet due to smooth door travel technology.
Convenience
Both styles of electric garage doors offer optimum convenience. Most suppliers offer app and remote-based control of your electric garage door that is securely encrypted to ensure no one else can access your garage. This means you can access the garage from the convenience of your car whenever you return home. Both app and remote-based controls also allow you to check whether your garage door is closed, without having to go outdoors in all types of weather to check.
Security
Electric garage doors are extremely secure, they use encrypted radio channels to ensure no one else can access your garage. They are also tough and durable in preventing forced entry due to their electronic design preventing the door from moving without the use of the remote or app.
Sectional garage doors offer added security due to the design consisting of larger panels. Some suppliers, like Hörmann, offer an anti-lift kit that automatically engages in the operator boom's stop, then locks immediately to protect against a forced opening.
Space
The construction principle of both designs ensures maximum space is available inside and in front of the garage door. This means that you can make complete use of the driveway outside and the entirety of the space inside. Electric garage doors also offer up to 5.5 inches more passage width than 'up and over' garage doors, making them perfect for people who own 4×4's or SUVs.
Choice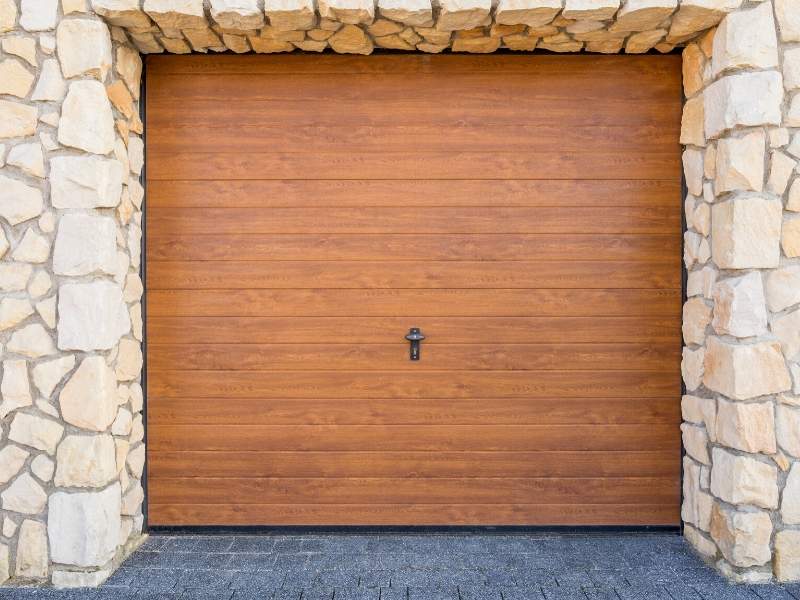 For both types of electric garage doors, there is a huge range of materials and designs available to choose from. Whether you are looking for a timber-based door, or an aluminum door with integrated thermal insulation – there is something to suit everyone's preferences. There are also many optional extras available to further increase the convenience and security of your door – depending on the supplier you go with.
If you do choose to upgrade your garage to an electric garage door, it is encouraged that you purchase one from a reputable supplier who has experience with fitting electric garage doors to domestic properties.
This article was supplied by Hörmann – who are the leading suppliers of both sectional and roller electric garage doors
Other posts you might enjoy:
Garage Door Repair; 5 Reasons to Call the Experts
Create a Colorful Garage Door Design
Share This Story, Choose Your Platform!