Welding is both a dangerous and exciting medium. You're melting, bending, and shaping metal, and it's not something that everyone knows how to do. Whether you're just beginning or you've been doing it for a while, working with thinner metals calls for a specific category of metal inert gas type welders.
Metal Inert Gas or a MIG welder uses a MIG welding gun and a spool of wire that's continuously fed to melt two pieces of metal and fuse them. Other people call this process the gas metal arc welding or GMAW. Because it's versatile and easy to learn, many welders prefer MIG welding for indoor welding.
If this sounds interesting to you, we invite you to continue reading to learn more about MIG welders and what they can do for you.
Things to Know About MIG Welders for Your Next Project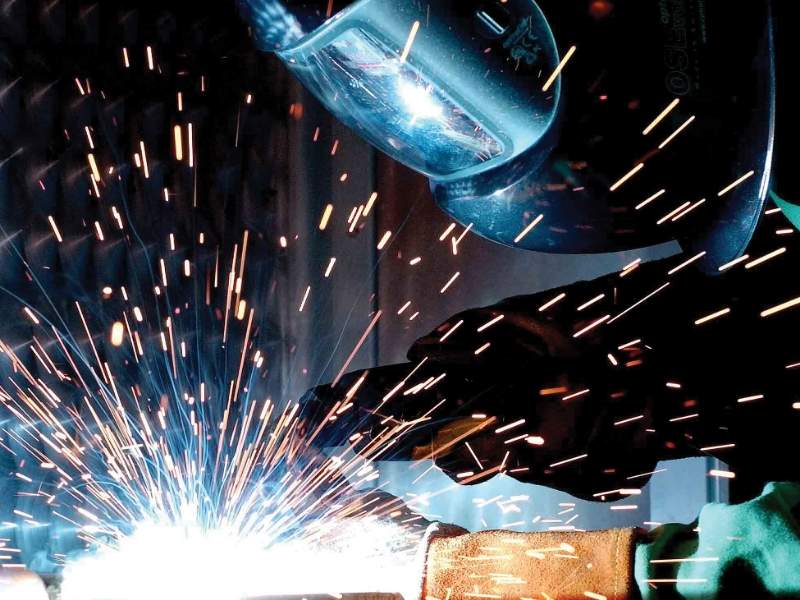 The Different Types Of MIG Welders
The type of MIG welding depends on what kind of materials you are using. The materials to work with by using a MIG welder include copper, steel, magnesium, aluminum, silicon, nickel, various alloys, and bronze.
Under different uses and circumstances, this tool has multiple names, which include metal in gas, wire feed welder, metal arc welder, gasless MIG welder, and metal inert gas.
Who Should Purchase a MIG Welder?
Many welding projects involve the use of a MIG welder and beginners find this tool ideal. You can use it for different projects, including hobbies for the home, manufacturing, automotive repair, industrial fabrication, joining metals together, and welding for shop use. Check out https://www.midsouthsupply.com/best/mig-welder/ for a list of the best MIG welders in the market.
The Excellent Features Of A MIG Welder
Again, this tool has a wide range of applications. In fact, here's a long list of things you can do with a MIG welder:
• Do Simple Projects and Repairs
One of the highlights of MIG welding is its ease of use. Many manufacturers favor this tool because it quickly adapts to automated processes. MIG welders are consumer-friendly machines with features that assist first-time welders in learning quickly. Moreover, you can start using this machine for simple projects and repairs after reading only a few welding books and watching some instructional videos.
• Control the Machine Easily
There are even MIG welders with technology that lets you input the data about the material you're using. After receiving the data, the machine adjusts the wire speed and voltage to suit your work. It's a feature that starters and even experienced welders appreciate. It also makes the machine easy to control, enabling you to come up with better work results when working on home transformations and other projects.
• Weld Aluminum
One excellent feature of this tool is the spool gun. This makes it easy for you to weld aluminum. Conversely, when you feed aluminum through a standard wire feed spool, it tends to get tangled. Fortunately, you can avoid this problem by using a spool gun. The spool gun attaches to the torch handle, which feeds the aluminum wire directly into the gun.
• Adjust Feed Speed
This tool allows you to operate on different feed speeds. However, most have buttons and a rotary rob to adjust not only the speed but also the current flow. This feature enables you to weld on materials with thicknesses. The adjustable feed speed also allows you to weld with increased speed precision.
• View the Weld While You Work
If you're only starting to weld, one thing that you have to learn to control is the weld pool. However, this only works if you can see the weld pool clearly. MIG welding is ideal for beginners since it only produces little smoke from a few sparks, giving the user an excellent view of the weld while work is in progress.
• Easily Transport the Machine to the Work Site
Most MIG welders are lightweight, weighing under forty pounds. Some even weigh only thirty pounds. Because this tool is compact and lightweight, you can quickly move them to your work area or lift them to place in a storage shelf.
Conclusion
Many buyers still choose the stick or gasless welder since they're inexpensive compared to the MIG ones. However, most of them end up regretting their decisions because of the difficulty of use and limitations they encounter. Conversely, MIG welders are handy machines that you must not underestimate. They're versatile, easy to learn, and upgradeable. Make the right decision; choose a welder that's worth every penny.
We hope you've enjoyed this article and now know what to look for in a MIG welder. We've also included some other interesting links below for your further enjoyment of all things design.
Other Posts You Might Enjoy:
5 Tips for Welding Without Mistakes
Top Woodcutting Tools for Your Designing Projects
5 Things You Can Do With Excess Construction Materials
Share This Story, Choose Your Platform!