If you think of contact paper as something to line cabinets and shelves, you're missing an opportunity to put this affordable, versatile item to use. Contact paper has come a long way in recent years, and it's now available in a range of sizes and styles, with upscale designs that will surprise you. There are even varieties that are created to use on windows for more privacy and chalkboard-finished paper that can turn your whole wall into a renewable creative surface for the kids.
5 Easy Contact Paper Hacks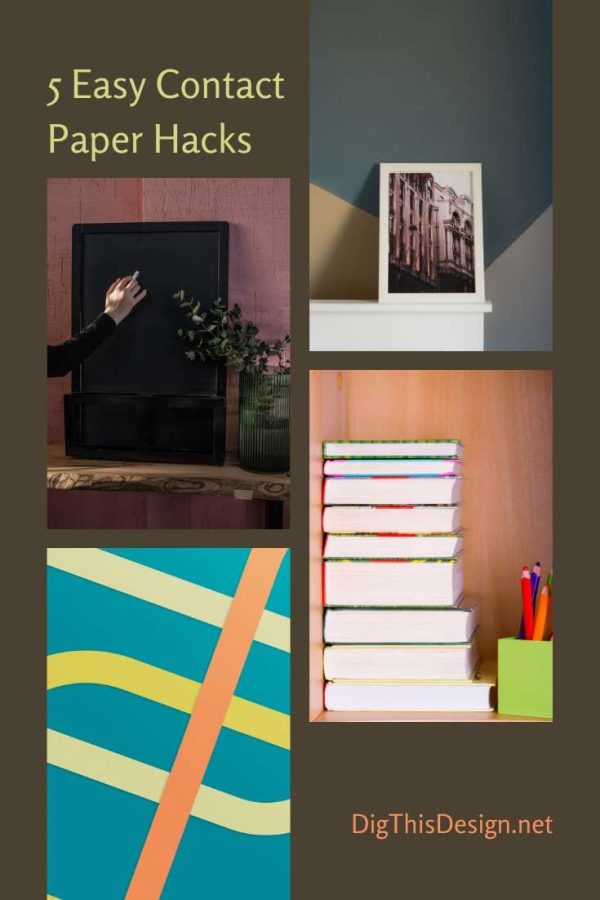 1. Freshen the look of your walls.
This versatile paper can be cut into geometric shapes to add specific designs, add interest to a recessed niche or allow renters to add an easy-to-remove, reversible splash of color on any wall without worries about forfeiting their deposit.
2. 101 uses for chalkboard paper.
We won't list them all here, but it's great for creating to-do lists on the inside of a cabinet or cabinet door; tracking inventory for shopping; creating reusable labels on canisters or jars and for labeling drawers.
3. Re-covering furniture or electronics.
You can choose a bold design or color to transform anything from dressers or accent tables that have seen better days to personalizing a laptop or mobile device. It will even work to transform a look of appliances like refrigerators, dishwashers, and washing machines.
4. Bring out your inner artist.
You can choose rolls with cute designs to cut out and stick on mirrors or use a range of solid colors and patterns to create an entire wall mural that you can change with your mood, the seasons or the holidays.
5. Personalize everyday objects.
This useful paper can be used to recover and personalize almost anything that you can imagine. Let the kids pick a roll to use for school books or use it to make custom covers for notebooks. Purchasing stencils can allow you to create precise letters, numbers, and shapes to add a decorative touch to almost any item.
Whether you have a few rolls of contact paper lying around the house or you become inspired to try one of our suggestions, this decorator paper is something that everyone should have on hand. You can also find ideas on home decorating and DIY forums online. Wherever you find inspiration, make sure that you keep contact papers close at hand to express yourself whenever the mood strikes.
Images Courtesy of Canva.
Other posts you might enjoy:
Easy Fall Decorating Ideas Using Natural Materials
Fall Decorating – Mantels and Windowsills
DIY Wedding Invitations – Tips to Consider
Share This Story, Choose Your Platform!