Buying a luxury home is a pinnacle moment in life. You are finally able to land the home of your dreams, complete with all the bells and whistles. As exciting as this process is, though, there may be some pressure to actualize your dreams. If you want to buy a luxury home, consider these tips to make this process as enjoyable and stress-free as possible.
Your Guide To Buying A Luxury Home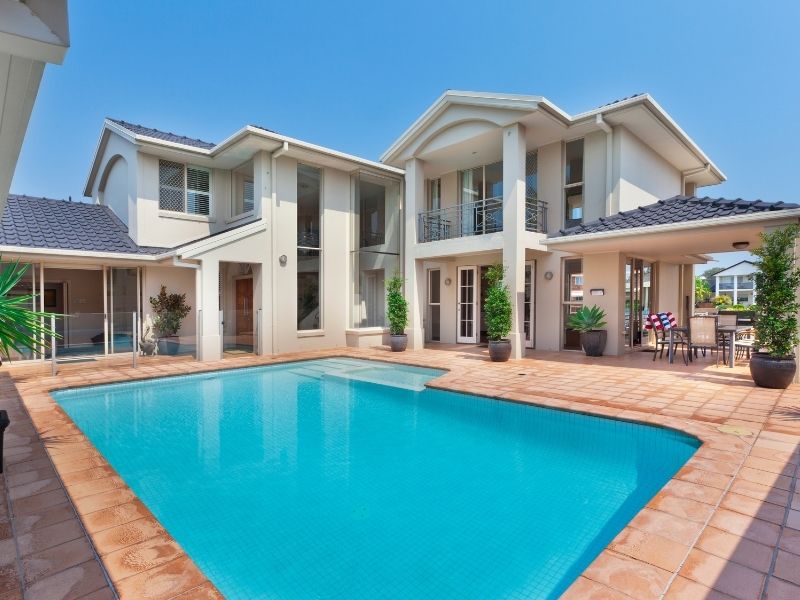 1. Educate yourself about the Area.
For starters, when you search for homes, identify your target location, as well as two or three ideal secondary areas of town; after all, there may be a great find just out of your preferred neighborhood. Additionally, take time to explore the surrounding areas. As you identify your preferred neighborhood, consider the following:
Commute time to work
Crime statistics
Nearby schools
Proximity to restaurants
Road noise, such as nearby freeways
2. Define any non-negotiables.
Of course, it can be difficult and sometimes downright impossible to find a house with everything you want, even if you're willing to pay the price of a luxury home. To that end, work with a real estate agent to help define some of your non-negotiables when it comes to finding your dream home.
For example, you may decide that you're unwilling to compromise on size, style, or price. By identifying your very own terms and conditions, you can narrow your list of prospective homes and save valuable time on your house search.
3. Hire an Expert Realtor.
Scouring online home listings will only get you so far. If you're in the market for a luxury home, you'll want to hire a quality real estate agent as well. In particular, specialized real estate agents can provide expert knowledge on the housing market and find luxury properties that meet your requirements.
They can also inform you of listings before going public to give you a competitive edge over other prospective homebuyers. House-hunting can be difficult to navigate, but hiring a real estate agent can help you find the perfect luxury home.
4. Consider building or renovating.
If you're on the lookout for a luxury home, then you may very likely be unwilling to compromise what you deem extravagant. Want a home perfectly crafted to your taste? Then consider building one from the ground up. This option allows you executive control over the design and layout. Alternatively, you may choose to renovate as a faster option to land your luxury home. This option can be cost-friendly and may broaden your list of properties to consider.
5. Opt for in-person tours.
While online listings provide pictures of homes, these only go so far. Even virtual tours fall short of experiencing the home firsthand. In-person tours will reveal features and flaws that may not be perceived online. If you think a house may have potential, ask for a tour. The flow of any home is hard to portray with even the best photographs. Rely on your real estate agent's advice and don't judge a house by its online listing. You may be surprised by what you find!
6. Learn the potential market value.
Luxury homes can be expensive, but that doesn't mean you should pay above market value. Even if the listing price is within your budget, you may be able to agree on a lower price. This can enable you to reinvest the saved funds back into your luxury home to add a pool or upgrade your countertops. A qualified real estate agent can compare the listing price with comparable homes, allowing you to make an educated offer.
Here's to your success when buying a luxury home.
By following these top tips for buying a luxury home, you can start your search well before other prospective homebuyers. With patience, persistence, and the right real estate agent, you can find your luxury property and a new place to call home. Happy house-hunting!
If you have any questions or suggestions, we always love to hear from you in the comments below. Also below are links to more beneficial articles about ALL things DESIGN for your home or business.
Images Courtesy of Canva.
Other Posts You Might Enjoy:
Saving On Household Bills: Our Guide For Retirees
How To Prepare Your House For The Market
4 Ways to Keep a Clean House During Renovations
Share This Story, Choose Your Platform!