Downsizing? Upsizing? Moving? Whatever reason you choose to sell your home, make sure you prepare your house for the market to experience a smooth process and a sizeable profit. Interestingly, you may sell your home alone, with an agent, or through an organization like Kind House Buyers. If you're thinking about selling your home, continue reading to follow these steps before you put it on the market.
5 Tips to Prepare Your House for the Market
Preparing your home for selling is one of the best ways to ensure that you're able to get the most from your home. To achieve this, you need to clean and organize the house in advance so that potential buyers will see your house in all its glory. You may also consider staging the interior, making any necessary repairs, and working on your lawn and garden. The appearance of your home when it's up for sale really matters. So, here are some tips to prepare your home for the market: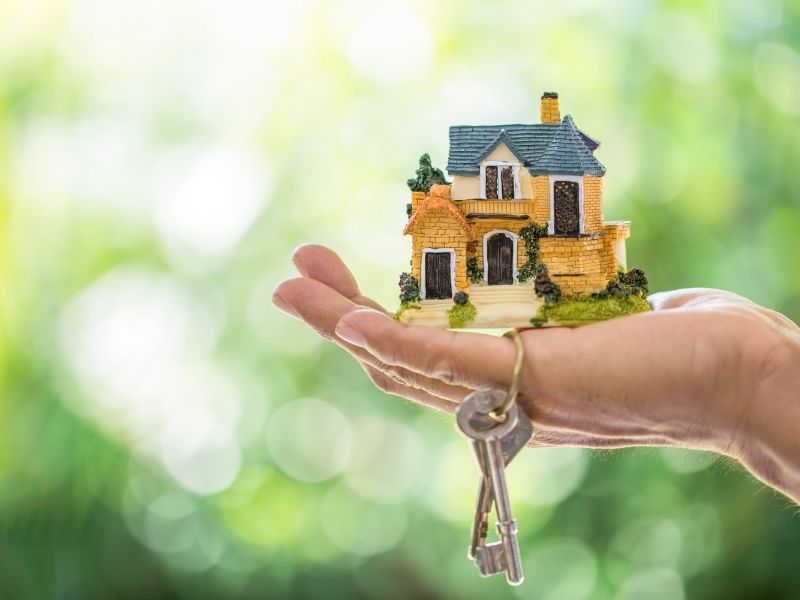 1. Isolate problems and repair them.
That squeaky floorboard or jiggly door handle may not bother you, but a prospective buyer sees that as a reason to lower your home's value.
Even minor issues that appear as charming idiosyncrasies frustrate buyers who think it is a sign of deeper issues. Don't worry about a complete house renovation, but you want your home to shine in the best possible condition.
All appliances should work, the paint should not be chipping, and there should be no holes or damage. This goes for outside too, even if everything works perfectly, a poor paint job will tarnish the reputation of your whole home.
2. Clean and prepare for viewings.
When strangers come to your open house they aren't curious about the inner workings of your domestic life. Potential buyers want to imagine themselves living in your home. If you have a lot of clutter in your house, it can often be harder to sell it because buyers won't be able to see the real estate. If you want to sell your house fast, you need to clean up and remove all junk and garbage.
Declutter everything but the necessities to create spacious rooms with plenty of room for imagination. Some sellers will even rent out storage space to store excess furniture and items prior to an open house.
Along with decluttering, remove any personal effects like family photos or diplomas. If buyers are seeking to see their new life in your home, avoid anything that distracts them from that. 
Most potential buyers aren't interested in a cluttered house that needs a lot of work. Instead, they're looking for a place that's clean and well-organized. It's also a good idea to hire a cleaning service to remove all of the junk from the different areas of the home before potential buyers are able to see them. If you don't have the time to take care of cleaning or repairing your home for selling, you can also consider reaching out to a cash home buying company like Cream City Home Buyers.
3. Focus on all the senses.
Besides just making the home look nice, the whole feel and general vibe should be welcoming and inviting.
Cleaning needs to involve removing any smells that you may be used to but are unpleasant to others. If you have old carpets or rugs, consider removing them to show off your floors. While it is a bit of a stereotype to bake fresh cookies before an open house, at least lighting a calming candle will make the atmosphere pleasant and positive.
Do the neighbors make a lot of noise in the evening? Schedule a morning open house! This is your chance to show off the home in its best light possible and that means timing it to ideal circumstances.
4. Don't forget outside.
Your yard and deck areas need to be as clean and tidy as inside. Spend a weekend in the garden cutting back any dead growths and planting a few blooming flowers.  The grass and flowers in your yard should be in top condition at all times. This makes your house look well-kept so that it attracts buyers.
Many home buyers are more concerned about the plot of land than the structure of the house on it. Plant strategic trees to make your space look as private and spacious as possible. Keep the grass watered and mowed to an acceptable length. In winter, toss up a wreath or fill the house with potted plants to add a dash of nature no matter the season.
5. Be confident.
You know your home better than anyone. That includes the quirks both good and bad. Be honest when selling your home or buyers will not trust you, and a poor reputation means your house lingers on the market even longer than it should.
Do everything in your power to spruce it up and make it picture ready, but understand in the end your house falls to the unpredictable whims of buyers who don't know your home the way you do.
In conclusion.
Follow these strategies to increase your chances of not only selling your home but making a profit! If you have any questions or suggestions, we always love to hear from you in the comments below. Also below are links to more interesting articles about ALL things DESIGN for your home or business.
Images Courtesy of Canva.
Other Posts You Might Enjoy:
5 Garden Upgrades To Add Value To Your House
5 Things to Look for When Viewing a House
7 Important Tips for Selling a House with Tenants
Share This Story, Choose Your Platform!