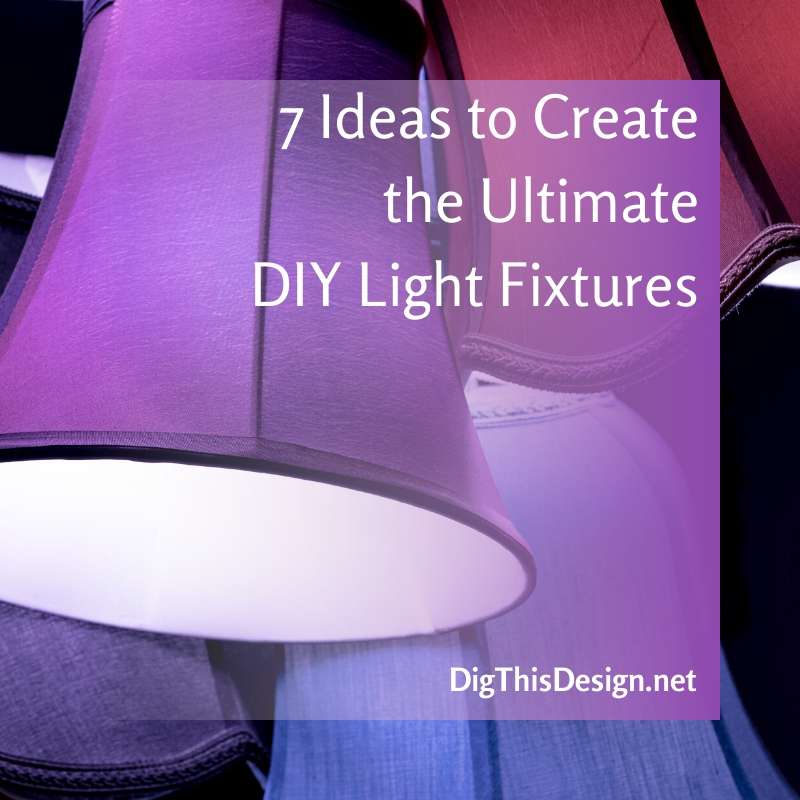 We often talk about how choosing the right lighting can transform your home, but one of the best ways to do that is through DIY lighting options. Rather than choosing something generic or that any other homeowner might have, it's a great way to put your own personal touch on your space. Take old lights and harvest the fittings to use in other lights. Try different lighting effects.
Honestly, the sky is the limit. Today though, we're going to discuss seven fantastic DIY lighting tips that everyone should try.
Lighting Tricks to Transform Your Home
Upcycle Cool Jars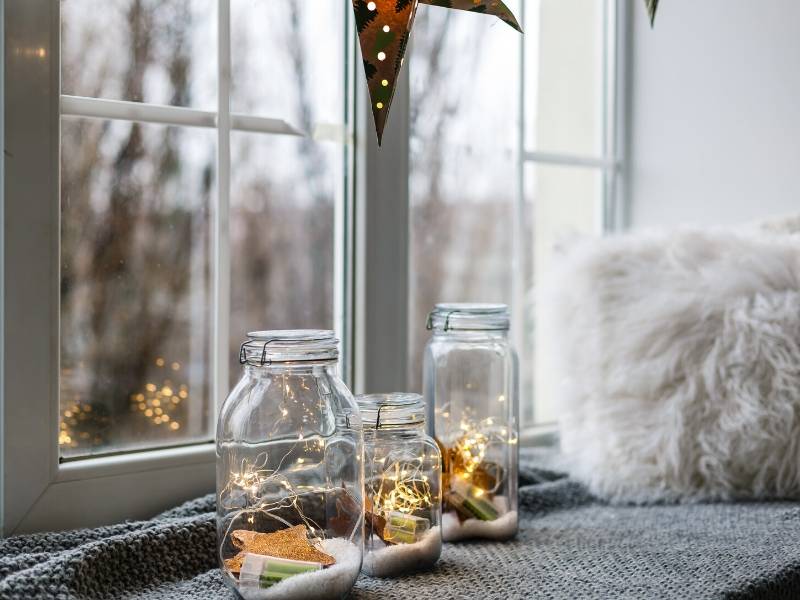 There's never been a cooler way to utilize old jam jars. They actually make fantastic looking light fittings. For example, screw some jars carefully onto a piece of wood, then add some lights to make a decorative chandelier. It's a great way to add a rustic touch with DIY lighting if you're feeling handy. Another great idea is to use old, larger jars and place battery-powered lights inside. Line them by the back patio or a walkway. They're a simple, safe, and effective way to illuminate the area without electricity.
Upgrade Paper Lampshades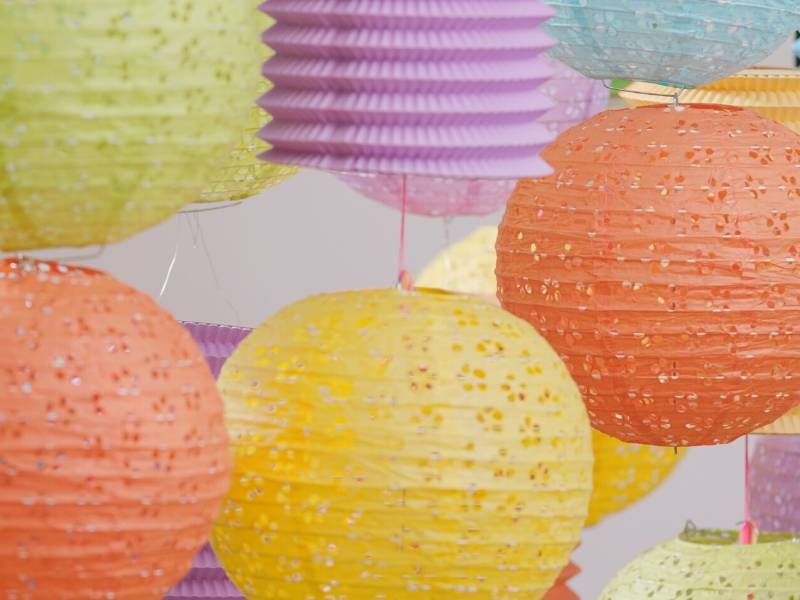 One of the most common old lampshade features was the dated, paper material they were made of. Many people ditched them long ago, but if you still have some lying around, they can definitely be transformed into something new. If some of the paper is still intact, consider using a stencil to trace patterns and then cut those out. These designs create a beautiful pattern for the light to shine through.
Perhaps a simpler DIY lighting tip is to use glue on the outside of the paper. Once lit, the glue will offer a contrast between light and dark, giving it a whole new look. We recommend these for areas like a renovated garage, outdoor patio or pergola, or beyond. They offer a retro look that's entirely your own. If you'd prefer not to use one main lamp, string some fairy lights inside and hang it from the ceiling. It's a perfect, delicate touch.
Try Your Hand at Balloon Shades
This next DIY lighting tip is one you've probably seen before in varying mediums. You'll first need to have some balloons, wallpaper paste, and thin, malleable paper. Blow up your balloon to your desired size, then paste the outside thoroughly. Next, apply some paper to the outside of the balloon.
Once it's dry, pop the balloon, and add your desired light fitting. Again, you can use whatever paper you want, but some of the best options are doilies, newspaper, tissue paper, and raffia. These are a fun touch for children's rooms, especially as they're great to get kids involved in design projects. You can even add paint, sparkles, and other design elements once they're done. The sky's the limit.
Use Aesthetic Bulbs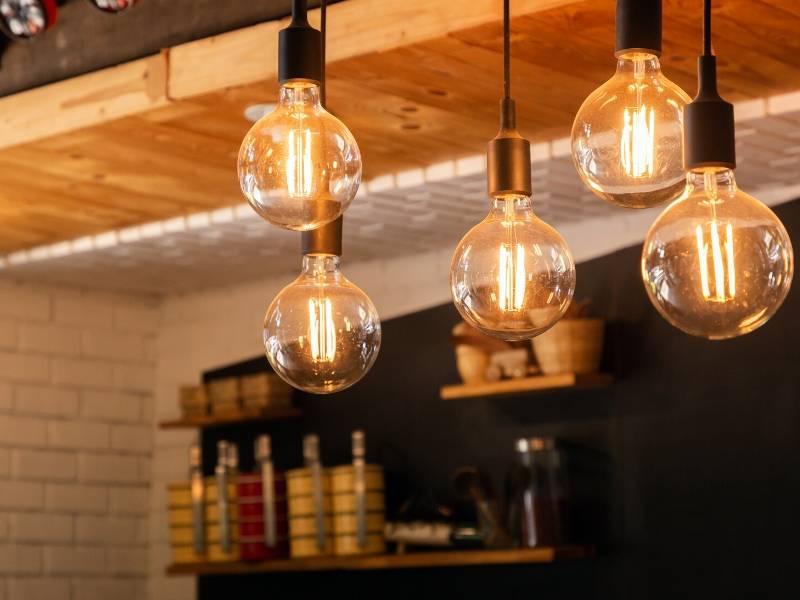 With LED lighting and technology becoming better and better, there's a wide variety of bulbs on the market to customize and create your perfect look. Some bulbs even have individual filaments designed to make them look like antique bulbs that glow, rather than shine. Whatever you prefer, make sure to match your design aesthetic.
You may even want to consider fitting a dimmer switch for your lighting. These switches make it possible for you to control your lighting levels with the flick of a switch. Dim the lights for a warm and cozy vibe, or brighten the room for fun gatherings. Some companies even sell smart Z-Wave dimmer switches, which can be controlled by your phone for a completely customizable look and feel.
All About Bottles
If you love to DIY, chances are you've collected empty wine bottles for many a project. Here's the perfect DIY lighting tip to transform them into something magnificent. In just a few simple steps, you can turn them into decorative lights. Wash them thoroughly, and remove the label. If it's tricky to get off, use a little acetone, and it'll come off easily. Give it another quick wash to make it shine.
Once thoroughly cleaned, buy some candlewick, put a bit of lantern oil inside, and use your old wine bottle for a decorative outdoor lamp. Inside the house, consider using them as fun, rustic candelabras, or fill them with dainty fairy lights. Once placed inside, these lights are filtered by the wine bottle's glass for a cozy, ethereal glow. It's a romantic touch for any room.
New Use for Old Lampshades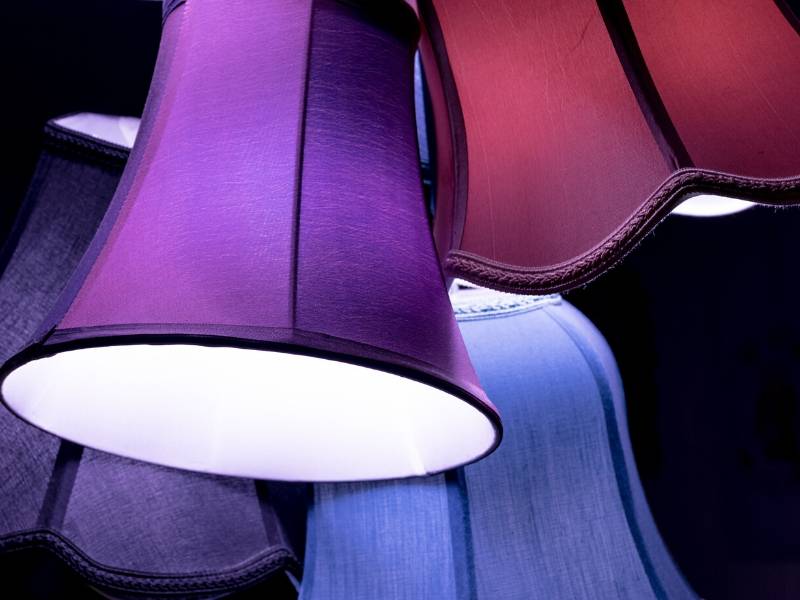 One of the most popular items in thrift stores and old attics is old lampshades. They're usually just tucked away, gathering dust. A great idea is to use them for a new purpose. Attach them to a string of lights as a decorative accent, or spruce them up within your outdoor seating area. If the fabric is dull, consider spray painting them with new colors and designs you like, and mix and match them for an eclectic, one-of-a-kind lighting look.
Writing in Lampshades
One of the best new eclectic design trends is to use handwritten quotes throughout your design aesthetic. Whether written on walls, chalkboards, or beyond, these quotes can inspire, uplift, and transform the vibe of your room. This trend is now making its way to your lampshades.
If you hope to tackle this DIY lighting trend, you'll want to select a lampshade made of rigid cloth or strong paper. These are most receptive to the ink of your pens Try using a permanent marker or calligraphy pen. Start simple with single letters, or go bold with large quotes around the lampshade. Once illuminated, you'll see the writing swirling around you, creating a beautiful, inspirational vibe.
Find Your Favorite DIY Lighting Tips
One of the best things about DIY projects is that you can truly make them your own. With some imagination and time, you can create something truly one-of-a-kind. We recommend looking for what you already have to see what you can transform, or thrift something for another cost-effective and unique option. Whatever you choose, make it something that matches your decor and offers a beautiful aesthetic to your home.
Images Courtesy of Canva.
Other Posts You Might Enjoy:
4 Steps to Achieve Better Landscape Lighting
Choose the Right Home Lighting with Lights2You
Lighting Design: How LED Lights Save More Money
Lighting Mistakes You Might Just Be Making
https://digthisdesign.net/wp-content/uploads/2018/04/Create-DIY-Light-Fixtures.jpg
800
800
Melissa Moore
http://development.digthisdesign.net/wp-content/uploads/2016/11/OLD_DigThisDesign_logo.jpg
Melissa Moore
2018-04-09 01:00:38
2021-01-16 10:09:37
7 DIY Lighting Tips to Transform Your Home