A commercial building construction project is huge and complex since it usually takes months or years to complete construction. To complete one successfully, you need a plan that pays close attention to details from start to finish. If this is of interest to you we invite you to continue reading for tips about a successful commercial building construction project.
How to Achieve a Successful Commercial Building Construction Project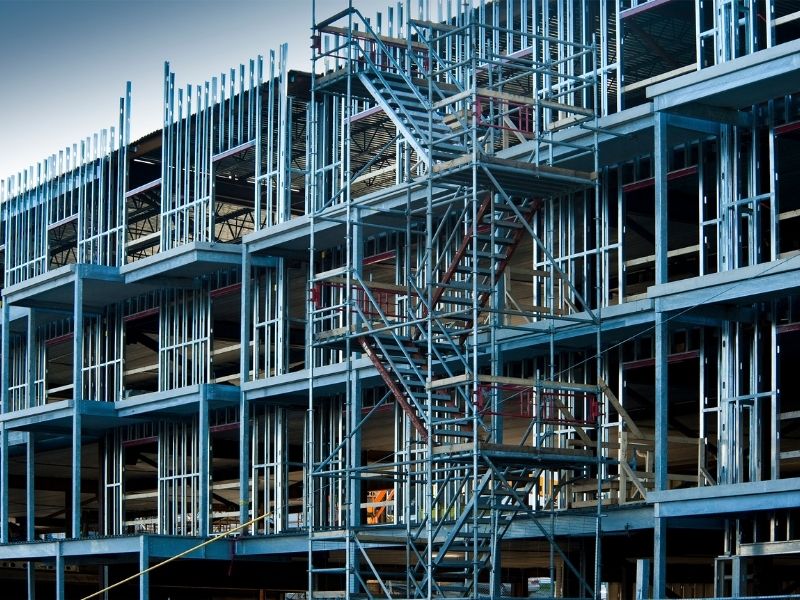 Considerations In Construction
Before you hire a commercial electrical contractor to help you put up a building for your business, there are several things you need to do to complete the construction project. Here are five of them:
1. Have A Clear Construction Budget
Prior to launching your commercial construction project, ensure you develop a comprehensive budget. This enables you to determine how to complete the project and ensure you raise the financial resources for the construction.
Of course, a good construction budget clearly shows all the costs and fees for land, design works, construction materials, and labor costs. As you develop the budget, consider adding a contingency of five to ten percent for unknown occurrences. There are always surprises in construction. For example, if you're building in the winter months, there's a good chance a snow and ice storm could delay your project. And while you may anticipate bad weather, your preventive measures may not always work because these incidents are indeed unexpected. For situations like that where winter weather makes a surprise appearance, you'll definitely want to rely on a company that can professionally remove snow and ice.
However, if you don't want to build the budget yourself, contact commercial electricians and contractors to develop construction estimates during the planning process. With their guidance, your budget is set accordingly.
2. Get All The Necessary Documentation
Next, ensure you get all the official documents including approvals and permits for your area. Failure to do get these can lead to heavy losses in the form of fines or penalties. In extreme cases, your construction project may be canceled. 
Interestingly, to run your construction project smoothly, you must consider getting a legal advisor. Also, research thoroughly about the paperwork you must complete.
3. Identify A Qualified Building Contractor
In any commercial construction project, the contractor is either the deal maker or the deal-breaker. Therefore, pay close attention to the contractor you hire in order to complete it successfully. Of course, when recruiting a building contractor, you must look for experience. This means checking background and online reviews for similar projects. Also, check whether the contractor has the necessary resources including equipment and skills. You'll want to check this with sub contractors as well, whether for professional pavement services or electrical work.
An ideal building contractor should be well-networked. This includes having good working relationships with subcontractors like plumbers, masonries, and architects who have quality workmanship and skills. They must be able to undertake the project and complete it within the set budget and timeline without taking shortcuts. 
4. Be Aware Of The Different Contractor Delivery Methods
For commercial buildings, contractors use different methods to complete the delivery of construction projects. These include hard bids, design and build, cost plus, renovations, and remodeling, among others. 
Each of these delivery methods comes with shared risks and responsibilities for both the contractor and the project owner. This has a cost implication that ultimately influences the price of the entire project. To ensure the success of your commercial building project, understand each delivery method and know which aspects might impact your project.
5. Set A Realistic Project Duration
Most commercial building owners want their projects completed as soon as possible. However, this may not be realistic in some cases because quality buildings take time. As always, there are too many moving parts in the project—from heavy equipment and building inspections to sub-contractors. 
When setting your project timeline, consider environmental factors that might impact the construction. Before deciding on a completion date, consult your commercial contractor. Your contractor will establish realistic completion dates and deliver it within those timelines.
6. Communicate With Your Commercial Contractor Regularly
For any successful commercial construction project, communication between the project owner and the contractor is key. As the project owner, you must anticipate unexpected situations that may arise during construction. 
To minimize these situations, make sure you communicate with your commercial contractor regularly. In addition, a great way to manage this is to streamline your communication by providing a single point of contact. This is also helpful if the commercial contractor also serves as the general manager of the project. 
In conclusion.
A commercial building construction project is challenging with the details and implementation plan it takes to make the project work. In fact, if you're planning to launch a commercial building construction project, we hope you use these tips to your success. If you have any questions or suggestions, we always love to hear from you in the comments below. Also below are links that will take you to more fantastic articles about ALL things DESIGN for your home or business.
Images Courtesy of Canva.
Other Posts You Might Enjoy:
Human Resources in Construction Companies
Long-Term Construction Equipment Ownership
Serving the Needs of Construction Workers • Are Portable Toilets Here to Stay?
Share This Story, Choose Your Platform!