Human resource is one of the common terms that we hear when hiring staff for any company. A human resources contractor helps you find the right people to run your business. However, HR is common in corporate businesses, but what about human resources in the construction industry?
Interestingly, construction HR is a big deal these days. Like any corporation, construction work also requires many people to build large buildings, houses, highways, etc.
But human resources management in the construction industry is a bit complicated as it comes with unique challenges. Like HR, a contractor must implement strict rules, manage everything and everyone, keep track of progress while keeping up with human resources policies.
To help you understand all of these terms, let's talk about the critical roles and importance of HR in construction companies.
If this is something that interests you, we invite you to continue reading to learn about the responsibilities of human resources management in construction.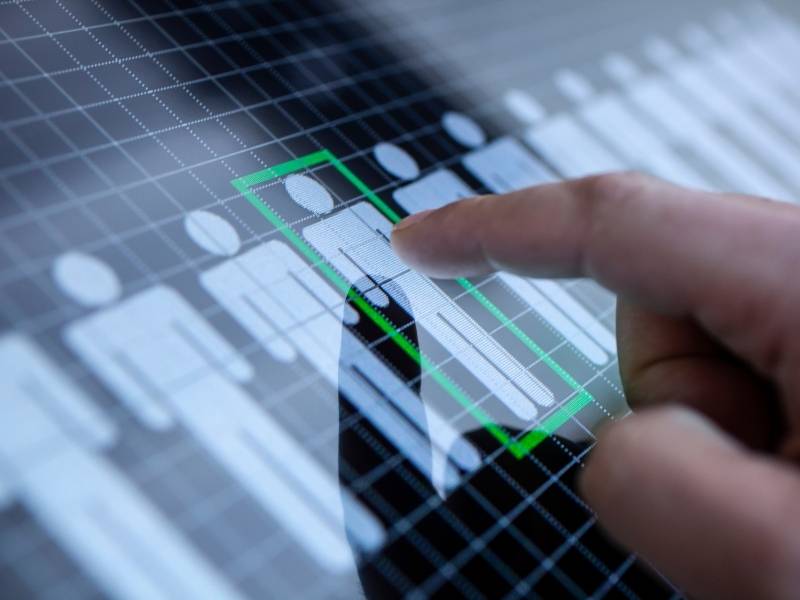 What Are the Responsibilities of Human Resources Management in Construction?
For every industry out there, human resource management plays an important role. HR includes different industries to find and hire people who can run their business.
Even in the human resources construction industry, HR has some of the basic roles. Below are some of the primary responsibilities of human resources management in construction companies.
⎆ Forecasting
As you already know, construction is a projection based field. Therefore, the duties and responsibilities for HR include collaboration with construction managers, project managers, contractors, or others. They must understand the requirements and need to figure out how they can fulfill the requirements.
⎆ Hiring
Every project requires qualified, professional, experienced workers who can perform the required job in a better way. However, when it comes to construction, it includes quite a lot of specialized jobs. So, finding people for different kinds of jobs is quite challenging. And this is where the concept of human resources in construction comes into play. A construction HR professional can help anyone find people with the right skill sets.
⎆ Training
Human resources contractors also play an important role in ensuring that the employees have the proper skill set; they are well trained and have the necessary license to perform required tasks. In the construction industry specifically, employees will be required to comply with OSHA regulations, which can be easily achieved through programs like 360training's OSHA 10 online course.
Also, they ensure that the hired employees are capable of using the required equipment, and they do have the skills needed for the given construction project. To streamline their work, they might use different apps for workforce management. There is a great abundance of such apps on the market, and this detailed guide here compares Excel against Bridgit Bench.
⎆ Compensation and Benefits Plans
Human resources construction agencies also offer competitive pay and benefits to the employees. For example, HR can research and find good healthcare plans and recommend it to their workers as the construction workers need to have good health because their livelihood depends on their health.
⎆ Worker Safety
Workers' safety is also one of the main concerns of any human resources construction agency out there. Because in the construction industry, accidents and injuries are a common thing. This is where HR ensures that the company follows all the safety precautions and reduces the chance of injuries and accidents.
Importance of Human Resources Management in Construction Projects
⎆ Skills Shortage
The construction industry is always in need of people with unique skills. But the supply of such people is often lower. For example, any company can find a hard time recruiting top-level engineers, project managers, and other administrative staff with the required training to process construction-specific documents.
Also, a thing with most of the construction companies is that they only look for people after securing a project. While this is beneficial for them, finding the right skills in a short time is very challenging.
This is where human resources construction agencies can come into play as they are always in touch with working professionals and have a team of skillful people. As a result, they can easily assign their employees to any company.
⎆ Industry Training
Human resources in construction agencies also get their employees appropriately trained. So they can ensure that their employees are meeting the market demand. Even in most cases, they do provide initial training to the new employees.
Plus, they do make a list of people with different skills. This way, whenever a company comes with its requirements, construction HR can easily assign the right people to that work.
⎆ Worker Safety
Worker safety is a major concern, there is no doubt about that. Both the hiring company and human resources construction agency need to ensure that the safety precautions are being followed.
As in the construction areas, injuries and accidents can be regrettably common. Therefore, the HR construction agency must make sure their employees are safe. This also prevents a financial disaster from happening.
Although some companies completely ignore safety precautions, as a result, they do face more and more expenses.
It is recommended that jewelry shouldn't be worn on a job site, but a watch is sometimes needed on the job. If a watch is needed on the job you might want to consider a construction watch. If you're a construction worker, getting one of these watches might be able to help in keeping you safe.
⎆ Legal Compliance
One thing you probably already know is that the construction industry is highly regulated. So, if you do hire an HR agency, it will be easier for you to follow all the regulations applied to the construction industry and meet the general employment laws.
HR also makes sure that the organization is working with different immigration laws for foreign workers. So, as a result, you don't need to worry about the rules and regulations. The human resources construction agency does it on your behalf.
In Conclusion
The role of human resources construction agencies in the construction industry is huge. With the help of the right construction HR contractor, companies can find skillful people in a short time.
HR companies also help the workers to find work opportunities, and they can contribute to the company's success. Hiring people in the construction industry through construction HR agencies is the safest way.
We'd love to hear from you in the comments below with your questions and suggestions. Also, look below for links to more interesting articles about ALL things DESIGN for your home or business.
Images Courtesy of Canva.
Other Posts You Might Enjoy:
Reasons Why You Want a Tracked Dumper at Your Construction Sites
How to Hire Good Construction Workers
5 Things You Can Do With Excess Construction Materials
Share This Story, Choose Your Platform!