The use of large equipment at every construction site is essential, especially the Kubota tracked dumper. One very good reason is that it's usually required by governmental building departments. The second reason is that improves the management of daily activities during the construction of your home or larger commercial building projects.
To help you learn more about the Kubota tracked dumpers, we've brought you some interesting information about them. So keep reading to learn how you might use this useful piece of equipment for your construction projects.
Introduction to the Kubota KC70SL-4 Tracked Dumper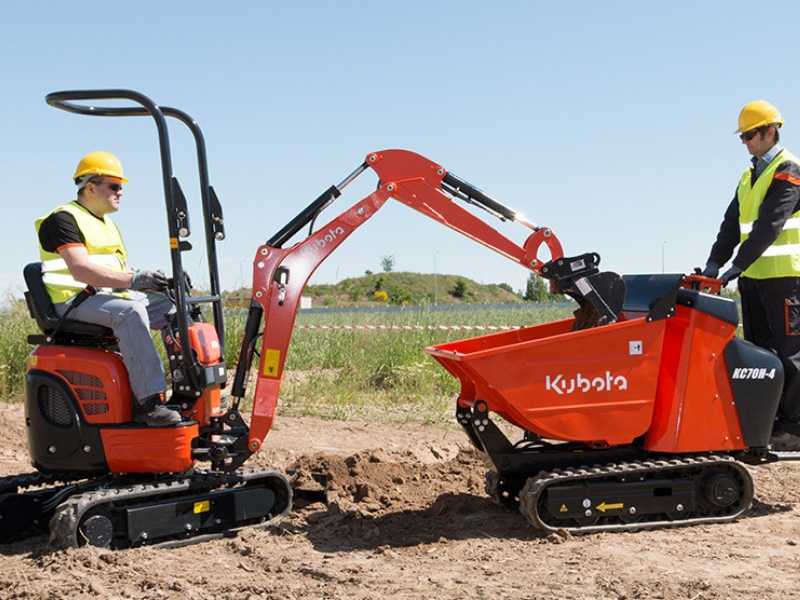 The Specifications
The Kubota is a leader of manufacturing professional equipment and tools for every construction task. They offer wheel loaders, mini-excavators, and also tracked dumpers. There are several models of tracked dumpers, such as KC70VHD-4, KC70H-4, and KC70HV-4. However, for this article, we will focus on the KC70SL-4.
First, the Kubota's KC70SL-4 is fitted with a self-loading shovel. Additional basic facts for this product are listed below.
Engine output – 9.4PS
Maximum loading capacity – 700kg
Skip capacity heaped volume – 0,34m3
Minimum overall width – 758mm
Machine weight- from 580kg to 735kg
Want to Learn More?
If you want to know more about the Kubota's tracked dumper presented in this article, then we recommend that you go online to find the dealer nearest you. They will tell you more about pricing and seasonal discounts. Kubota dealers are available in every region of Great Britain from London and Manchester to Inverness, Scotland tod Limerick, Ireland.
Meet the Highest Standards
If you are an owner of a construction company, you owe it to yourself to learn more about the Kubota tracked dumper. What's even better is that all of Kubota's products meet the highest standards when it comes to modern equipment at the construction site.
Other Posts You Might Enjoy:
5 Things You Can Do With Excess Construction Materials
Reasons Why You Want to Hire a Professional Plumber
5-point Checklist for Your Dream Home Design
Share This Story, Choose Your Platform!