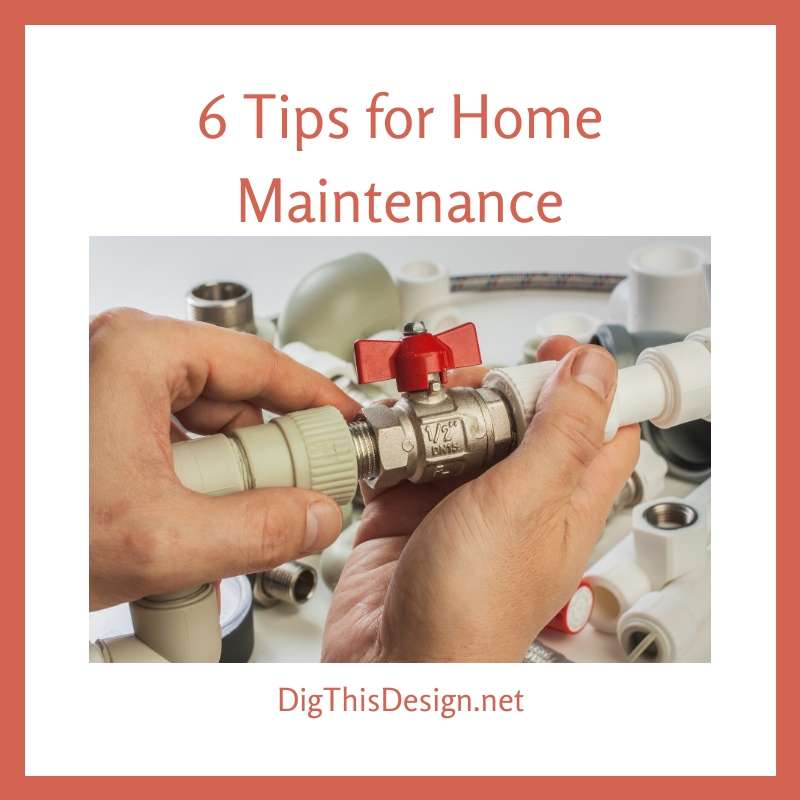 Your home is the most valuable thing you will ever own, and proper home maintenance is imperative. It's the place where your family and friends gather. It's where you will make memories – big and small. Whether you own a cozy rambler or a sprawling estate, your home is your place.
Moreover, while we all love a stylish, well-appointed home, there are a few things that are paramount to the longevity of your home. Above all else, you want to make sure your home is safe and secure for years to come. Here are six easy tips and ideas to consider when it comes to home maintenance.
Improve Your Home Maintenance with These 6 Tips
⎆
Home Maintenance Starts at the Bottom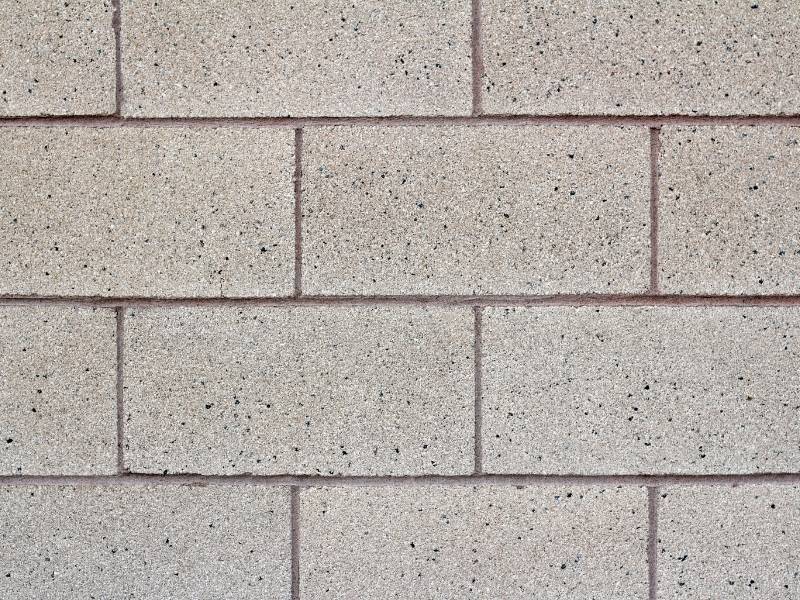 The foundation of your home is arguably the most important part of the structure. Perhaps your home has had a history of foundation issues. While it's obviously not something any homeowner wants to deal with, it's a part of home maintenance that can't be overlooked. There are varying degrees of foundational repair. The most important thing is to know your home and sees the signs early.
For example, if you've experienced flooding, or you've noticed that the floor dips more in some areas than others, you might want to call a professional. One of the biggest telltale signs of foundation issues are cracks in the walls. If they appear to be growing or expanding, it's not something you want to put off. For those in Texas, search online for the right foundation repair in Texas to help diagnose and treat the problem. And, obviously, for those elsewhere, search in your primary region, and you'll find no shortage of help.
⎆
Ensure the Effectiveness of Your Plumbing
Running water is one of the most necessary modern conveniences that we take for granted. Some might say home isn't a home without running water. It's how we bathe, clean dishes, and heat our homes in the winter months. As such, it's absolutely crucial that you stay on top of the plumbing and water issues in your home. We always recommend that homeowners have routine home maintenance visits with a plumber every year. They can check your pipes and pes and boiler system to ensure it's running smoothly.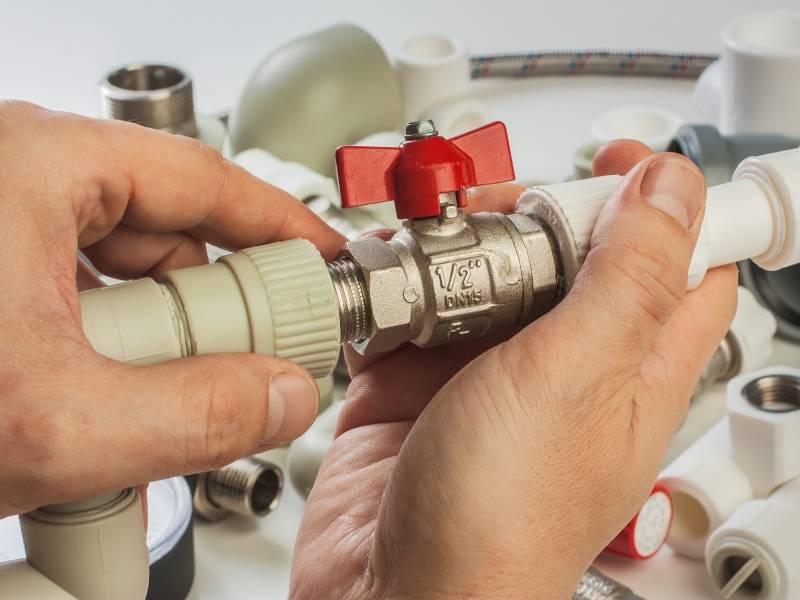 Of course, there are also things that you, yourself, can manage when it comes to ensuring the longevity of your plumbing. For example, never flush large objects down your toilet that can cause an obstruction. Keep pipes warm in the winter to prevent cracking, and invest in a reliable boiler system. The costs add up when we don't take care of preventative maintenance, so doing these little things over time really helps.
⎆
Update the Windows
Most newly-built homes feature double-glazed windows. These high-tech windows help protect your home in several ways. First and foremost, they are much more energy-efficient. They have a sealed air gap between the two panes that add a layer of thermal resistance to prevent heat from leaking out of your home. And, in the summer, they have the opposite effect. They keep unwanted heat out.
Furthermore, double-glazed windows act as a noise buffer. While their single-glazed counterparts do little to block out ambient noise, double-glazed windows offer great acoustic control. Finally, one of the most crucial benefits they offer is a moisture barrier. If you live in an older home with dated windows, replacing them with a modern alternative is a great way to improve your home maintenance. While costly, it will save you from bigger costs in the long run.
⎆
Stock Your DIY Drawer
We'll admit – a lot of these home maintenance tips aren't for the DIY home handyman. However, it's important to know that everyday DIY is crucial to the longevity of your home. Each little tweak and repair you make helps fortify it in the long run, and it can prevent higher costs down the road.
We recommend that you have a fully-stocked DIY drawer somewhere in a well-trafficked area of your home. In it, you should have an assortment of light bulbs, doorknobs, various adhesives, and paintbrushes. These can mitigate cosmetic damage around your home. We also recommend you have a couple of screwdrivers, a hammer, nails, and screws readily accessible. This will help you tackle the odd jobs as needed with ease.
⎆
Go Beyond the Spring Clean
Okay, so not everybody loves a good DIY. However, this is one home maintenance tip that any homeowner can partake in and appreciate. Always keep your home clean and tidy, as well as free contaminants and debris. These how to clean your home tips will help make your home a healthier, more inviting living space for you and your family.
Above and beyond that, it's a great way to flush out potentially larger issues. For example, if you're cleaning your bathroom and notice mold starting to grow under your window, you'll want to dive deeper into this issue. While mold can be easily cleaned in most cases, it indicates a buildup of moisture that needs to be addressed. Tackling these smaller tasks while cleaning and maintaining your home will keep pesky problems at bay.
⎆
Choose a Timeless Design
We've mentioned it several times on the blog before that you want your home's design to stand the test of time. While, yes, we're talking about the aesthetics of you're home, it goes beyond that. Your home should never look dated. You want to do everything to make sure it remains fresh and modern throughout the years.
We know that a complete design overhaul isn't in the cards for everyone. However, most homeowners can attest that a little design home maintenance can go a long way. Stay up-to-date with the little things. Rather than diving in with a full redesign, consider a fresh coat of paint in a neutral palette. Hang curtains higher above your windows to offer an illusion of space and more natural light. Paint outdated cabinets and swap the fixtures. Whatever you choose, it will make a lasting impact. And, the beauty of tackling things piece by piece means it won't cost an arm and a leg.
Images Courtesy of Canva.
Other Posts You Might Enjoy:
Landscaping Tips to Boost Your Curb Appeal
Natural Light: Home Design Tips to Let in the Light
Kitchen Functionality and Preventative Maintenance
Furniture Tips for Proper Care and Maintenance
https://digthisdesign.net/wp-content/uploads/2018/03/Improve-Your-Home-Maintenance-with-These-6-Tips.jpg
800
800
Melissa Moore
http://development.digthisdesign.net/wp-content/uploads/2016/11/OLD_DigThisDesign_logo.jpg
Melissa Moore
2018-03-12 01:00:21
2021-01-16 11:08:30
6 Home Maintenance Tips & Ideas for Every Homeowner