Household chores, especially laundry, are more bearable with the help of electrical appliances. Can you imagine how long it will take to finish the laundry if you don't have a reliable washing machine and dryer at home? When you think about that, it become clear why hiring dryer vent cleaning services are something you must consider.
However, most homeowners fail to realize the importance of proper maintenance to ensure their appliances are in top shape. In the case of dryers, for example, how often do you think about giving the dryer vent system a thorough cleaning?
If you're thinking about going the DIY route, that's okay if you have the technical knowledge and experience. But if you don't, it's best to hire a dryer vent cleaning company that can handle the safety risks professionally.
Of course, professional dryer vent cleaning costs are expensive, but come with excellent benefits. Today, we invite you to continue reading to learn the importance of hiring dryer vent cleaning services.
Your Guide To Hiring Dryer Vent Cleaning Services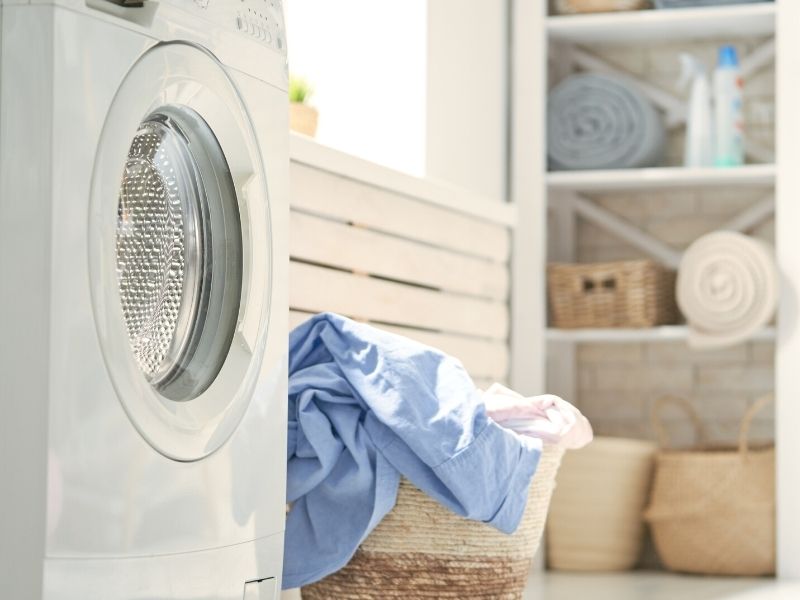 1. Professional-level services.
If you don't have any relevant knowledge, you can't understand the complexity of the machine that runs a dryer, including its vent. Hiring a professional-level dryer vent cleaning service ensures you work with a professional with the right training and experience.
To give you an overview, here are the things that dryer vent cleaning services will provide you:
Routine inspections.
Booster fan cleaning.
Dryer vent cleaning.
Multi-unit and dryer vent cleaning.
Line sanitizing.
Dispose of debris and clogs.
2. Ensures safety.
Dryer vent cleaning services employ professionals with the right licenses and experience. Therefore, they have more expertise and knowledge about cleaning or repairing your dryer vent. Of course, they prepare for the worst situations with cleaning your dryer vent. That's the primary reason why it's better to hire professionals. It's safer and they already have the expertise and experience in this kind of job.
To give you an example, inspecting your dryer vent is an important part of their job. They check all aspects of your dryer vent such as vent lines and joint connections to make sure that your dryer vent won't cause a fire in your home.
3.  Warranty.
One good way to know if a cleaning service is reliable is when the company offers a service warranty or service guarantee. Of course, this indicates that it cares for you as a customer and isn't simply driven by profits. This is how you know that they deliver sincere cleaning service for your dryer vent.
That's why it's vital for you as a customer to ensure that the cleaning service that you're hiring has a guarantee. So, if by any chance their services are not satisfactory, they perform extra cleaning with no additional charges as part of the guarantee. 
Another good thing about guarantees is that they're ready if you learn that the cleaning services didn't meet your needs. This is possible, especially if it is within the guarantee's timeline. Cleaning providers can still perform their services without expecting you to pay additional costs. Also, their warranty also covers any health issues that may occur.
Finally, a warranty for cleaning services is cost-effective. If they didn't provide the best services, you may request their assistance again without additional fees. So, if the cleaning team didn't satisfy your expectations the first time, they go back and do another round of cleaning.
4. Reliability.
Another advantage of hiring dryer vent cleaning services is the fact that you are hiring professional cleaners to do the job. So, you receive 100% assurance from the start that they provide reliable service. After their service, you realize that aside from ensuring your dryer vent's fire safety, hiring professionals also save you some time.
5.  Efficiency.
If you are now considering hiring a professional dryer vent service, then the other advantage that it offers is efficiency. Better cleaning service is 100% guaranteed to you by specialists instead of performing a DIY dryer vent cleaning or hiring a non-professional to do the job. Plus, dryer vent cleaning professionals can also easily identify the problems and potential issues that non-professionals miss.
In conclusion.
While it is true that cleaning and unclogging your dryer vent comes with a price tag, cleaning by professionals give you peace of mind. With this list of advantages of hiring dryer vent cleaning services in mind, you now know that hiring them has more benefits than simply doing it on your own.
Images Courtesy of Canva.
Other Posts You Might Enjoy:
How to Prepare Your Home's Electrical System for Hurricane Season
5 Reasons to Rent a Washing Machine Instead of Buying
4 Common Home Appliance Issues and How to Address Them
Share This Story, Choose Your Platform!