If you just moved to a new place or are a student, it may be better to rent a washing machine instead of buying a new one. Modern washing machines are expensive and may require high repair and maintenance costs. Several reputed brands like https://rentacentre.com.au/rent/appliances/ specialize in offering washing machines and other appliances for rent to customers. 
Stats show that close to 15% of people who live in rented homes or student facilities prefer renting appliances instead of investing in new appliances. However, it's vital to rent appliances from top-rated vendors. 
You may also consider reviewing the rental agreement and terms and conditions of the vendor before renting appliances. Reliable appliance rental services provide both short-term and long-term rental options for washing machines.
5 Reasons Why You Might Want to Rent a Washing Machine Instead of Buying It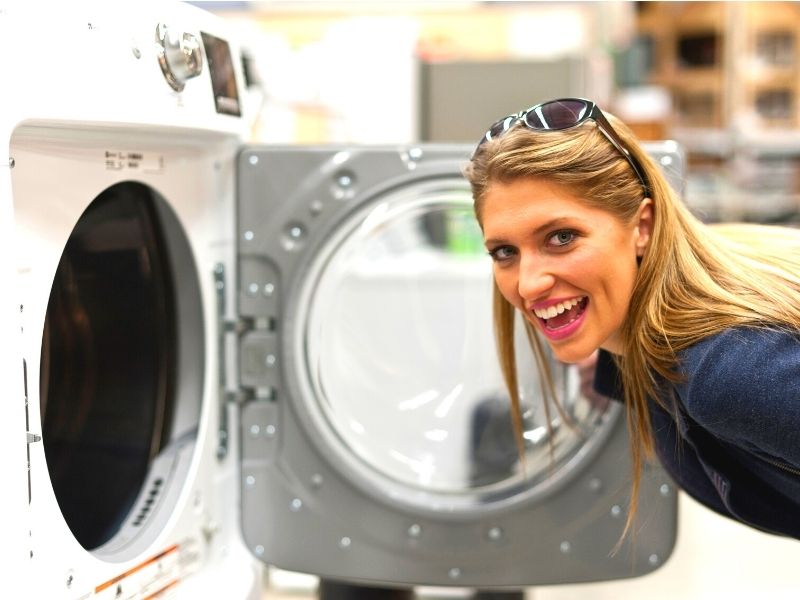 1. High-Grade Washing Machines are Expensive
High-grade washing machines with several washing modes are expensive. These washing machines come with advanced, intelligent features. You can rent these washing machines at much cheaper rates. 
The appliance rental service allows you to lower your rental costs with quarterly, half-yearly, or yearly rental schemes. You may want to check if you have the option to terminate the rental agreement when you choose. The appliance rental service experts will deliver the washing machine to your home or accommodation facility. 
2. Lower Repair and Maintenance Cost
The appliance rental service provider usually takes care of all routine repair and maintenance costs. You may check the rental agreement to see what repair costs you are likely to be responsible for. You may be accountable for damages you cause to the appliances.
If you buy an expensive washing machine, you will also spend money on repair and maintenance expenses. The agency usually offers washing machines at different price ranges. You may choose an appliance that fits your monthly budget and your requirements.
3. You Can Upgrade Any Time You Want
Renting gives you the freedom to upgrade to a new washing machine any time you want. You will not have this flexibility if you buy a new washing machine. You will have to use the equipment for a reasonable period to justify the cost of investment—the average cost of a washing machine is around $800. You can rent a washing machine at much lower costs.
If your laundry requirements increase, you can rent a larger machine with more advanced features from the same machine. Renters don't have to go through the hassle of selling their old machine before upgrading to a new one. Most appliance rental services provide several options for renters to choose from.
4. Easy to Return
You can easily return the appliance to the appliance rental service when you leave the city or move to new accommodation facilities. The appliance rental service staff will come to pick up the washing machine from your residence. You will also not have to incur additional transportation costs or go through the trouble of returning the appliance physically. 
Renters don't have to worry about warranty periods or improvement costs. If you face any issues with your rented washing machine, you can call up the appliance rental service. Expert staff from the appliance rental service will visit your residence, inspect your appliance and take care of any repairs.
5. No Additional Costs
Renters don't have to buy extended warranties or pay insurance costs to safeguard your washing machine. The appliance rental service provider takes care of all additional costs associated with the machine. You will also not need to worry about high replacement costs. Appliance rental service providers will replace your damaged machine in case of malfunction.
In conclusion.
Renting washing machines may be the cheaper and more practical alternative to buying a new washing machine. It is essential to rent from a reliable appliance rental service that offers appliances at affordable rates. If you have any questions or suggestions, we always love to hear from you in the comments below. Also below are links to more informative articles about ALL things DESIGN for your home or business.
Other Posts You Might Enjoy:
4 Common Home Appliance Issues and How to Address Them
The Dryer Deep-Dive • 6 Tips to Refresh Your Laundry
How Power Washing Your Home Increases Its Value
Share This Story, Choose Your Platform!