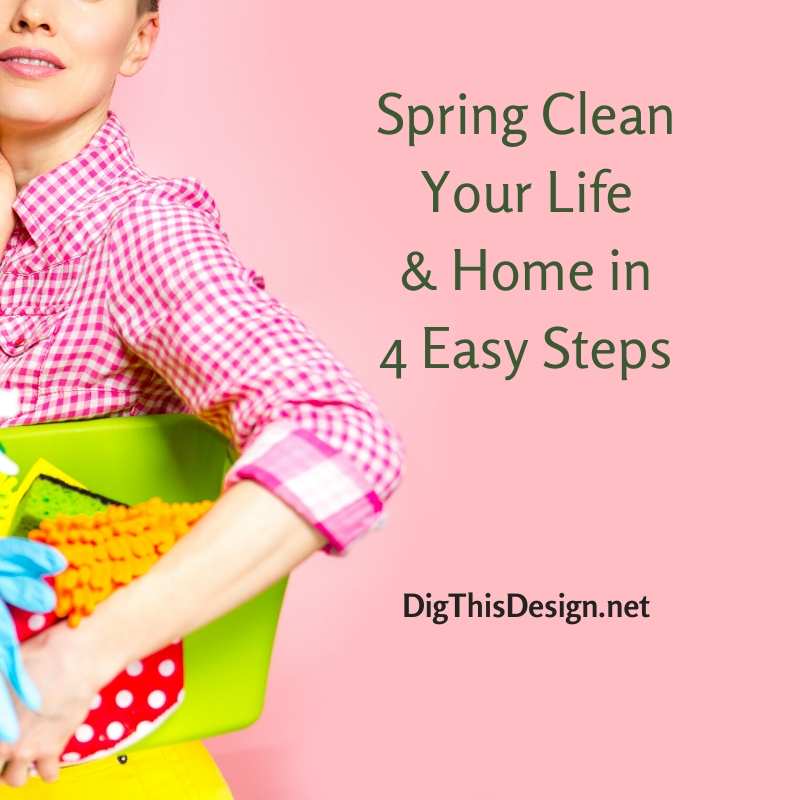 We all love a good spring clean. It's about so much more than just getting your life in order. A really good spring cleaning gets your home and your life back in order. It leads to healthier, more enjoyable lives and, when done right, you can enjoy a roomier, more well-designed home. However, to accomplish these things, you need to embark on a spring clean as a whole. From decluttering to healthy living, you can accomplish a full spring clean with these four simple tips.
For a Sparkling Spring Clean in Your Home, Follow These Tips
Remove the Clutter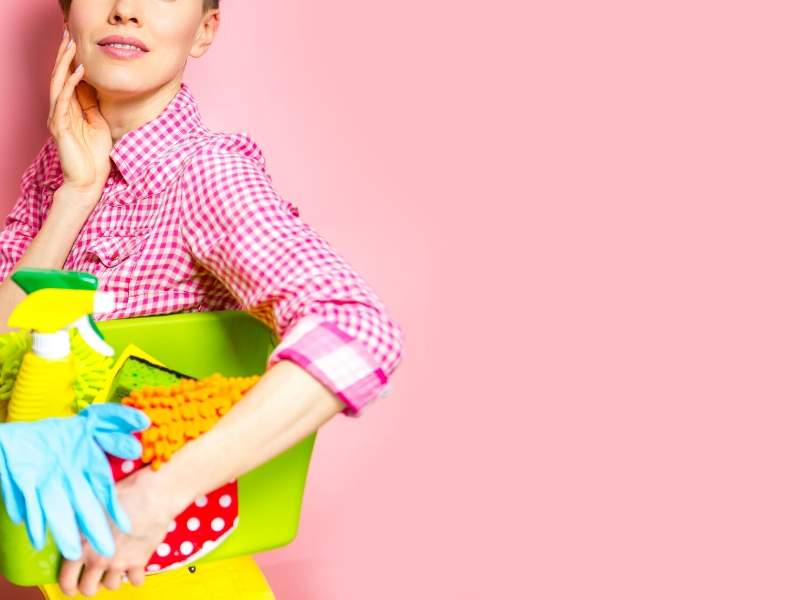 It's amazing how little people can have and still be happy. The minimalist design trend embraces this concept in its entirety, proving that people are happy (if not happier) with fewer things. It's commonly accepted that this is because people aren't bogged down with objects and things they just don't care about. Instead, they place a higher value on the things they do have because they're of greater importance.
It's a simple process to embrace this concept. Simply start by de-cluttering. Go through your belongings. Donate, sell, recycle, or throw away the things you don't use or care for. Remember to hold yourself to a higher standard. The less you have, the more you can love the things you do have. Focus more on value than excess.
Work on Your Pantry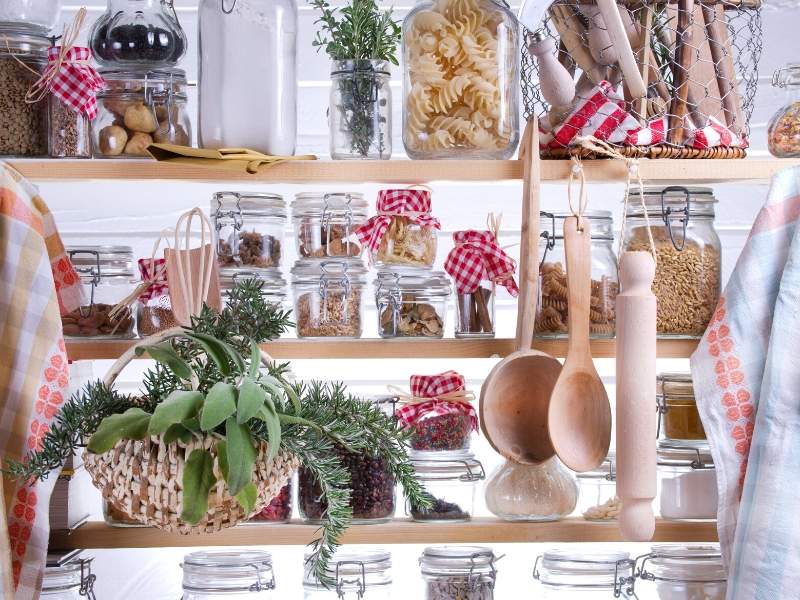 One of the biggest problem areas in the home is the pantry. On the surface level, clutter in the pantry isn't aesthetically or functionally pleasing.
However, think of your spring clean in a broader sense of the word. Starting a healthy diet and a path to cleaner living starts with a better pantry. Remove those unhealthy snacks, processed foods, and items high in fat and sugar.
Instead, fill your pantry with whole, healthy foods. If you like to snack, consider filling your pantry with things to meal-prep. By doing so, you'll be less likely to graze on bad things and more likely to eat delicious foods. In the end, you'll ultimately enjoy a healthier diet.
Embark on a Deep Spring Clean
Once everything that you don't care about is cleared out, it's time to dive into a deep clean your home. Tackle it with natural cleaners or ones bought from the store, but ensure that every aspect is sparkling clean when you're done.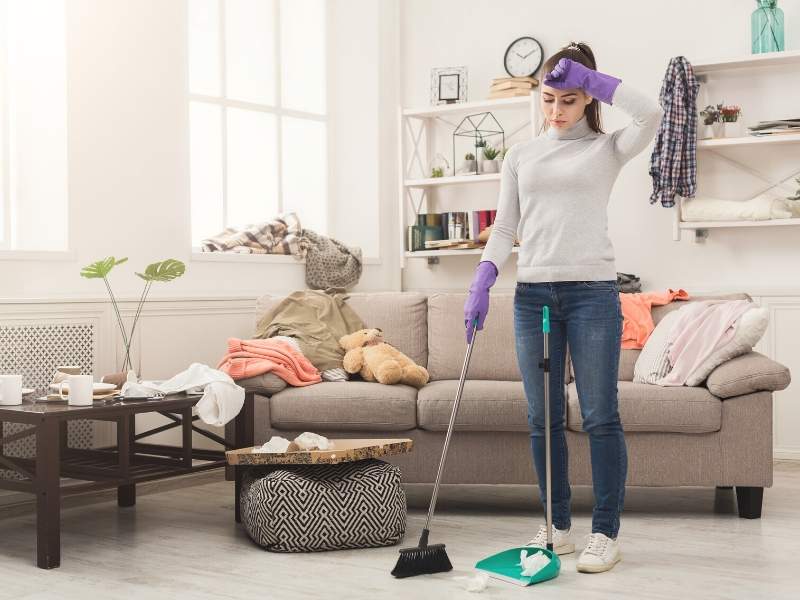 Remember, your spring clean is about digging deeper into the process. Don't just tackle the everyday areas. Instead, get those hard-to-reach places, as well as the ones you don't normally clean. Make sure you clean the windows, ceiling corners, and beyond.
Set New Resolutions
One of the best ways to truly embrace a spring clean for your life is to create new life resolutions. There's no better time than now. Do you have interests that you've yet to try? Now's the time! Start gardening, doing yoga, or learning to paint. Put yourself out there and enjoy things you were previously wary of doing so.
We love the idea of trying something new, so don't be afraid to take a leap. One great tip is to look online at ticketsales.com for different local events. It's a great way to get out there and explore. Your spring clean is about embracing change, making yourself feel comfortable in a new environment, and achieving great results.
We always tell homeowners, never underestimate the power of a clean, healthy home. It has a trickle-down effect that impacts your physical and emotional health in significant ways. By doing this involved spring clean, you can enjoy the life you've always dreamed of.
Images Courtesy of Canva.
Other Posts You Might Enjoy:
5 Spring Decor Trips to Brighten Your Home
Interior Design Tips for Spring and Summer
3 Home Makeover Tips for Spring
5 Tips to Transition Your Wardrobe from Winter to Spring
https://digthisdesign.net/wp-content/uploads/2018/04/Spring-Clean-Your-Life-and-Home-in-4-Easy-Steps.jpg
800
800
Melissa Moore
http://development.digthisdesign.net/wp-content/uploads/2016/11/OLD_DigThisDesign_logo.jpg
Melissa Moore
2018-04-25 21:00:33
2021-01-16 09:55:22
4 Spring Clean Tips for the Ultimate Life & Home Makeover