Is there any such thing as an easy move? We think so and this article gives you three moving tips to make your move easier. The thing is, at some point in everyone's lives, they have to move. An unexpected job transfer, going off to college, moving into your first official home — these are all reasons that a move finds itself on your to-do list. 
Moving, though usually very exciting, is a huge hassle. We're here to help! Whether you are a moving expert or this is your first move ever, we've curated a list to provide you with the three essential tips for an easy move to Durham, North Carolina. 
Your Easy Move in 3 Steps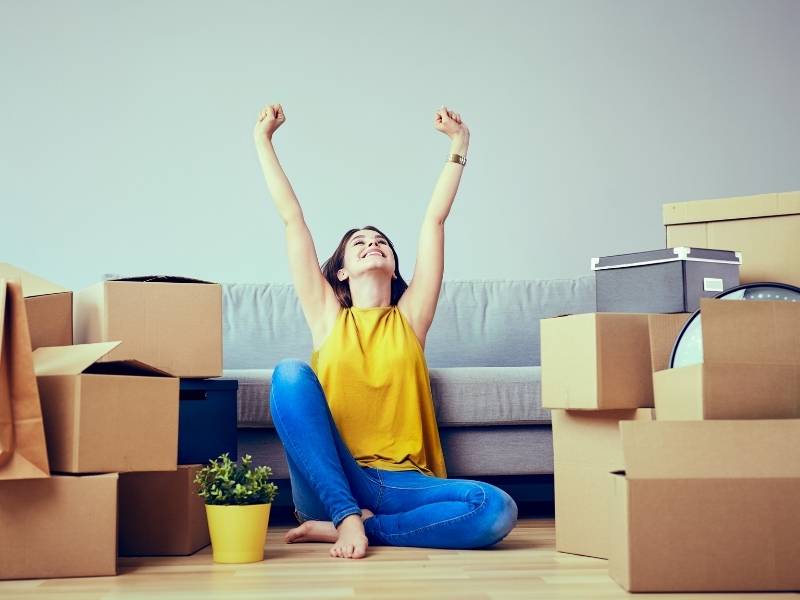 1. Hire a Moving Company
Often, most people assume that they can take on all the grunt work of a move. However, the time, energy, and stress you save from hiring a moving company make the cost worthwhile. In fact, it is the very reason hiring a moving company is at the top of our list. 
Look for a moving company in Durham, NC that is affordable and goes above and beyond with service. Ideally, the mover should offer services such as  packaging, storage, and more. 
Having a company do the heavy lifting and transporting for you truly makes your moving experience worry-free for an easy move. 
2. Pack Smart Tips
Packing is hugely time-consuming, but there are ways that you can trim your packing time and improve your overall moving experience. Many packing hacks will have you working smarter, not harder. To that end, we share our three favorites below.
• Leave Your Clothes on the Hanger
It is not necessary to remove your clothes from the hanger. Simply grouping them and wrapping them with a garment or garbage bag will do the trick in keeping them safe.
• Keep Your Dresser Drawers Full
There is no need to unload your dresser just to put all your clothes and items back. Instead, take out the dresser drawer. This allows you to safely keep your belongings somewhere during the move and saves you a lot of time packing and unpacking.
• Label Your Boxes with a Color or Shape
It is common practice for movers to write the name of the room the items belong in on the box. However, you might save time by color-coding or assigning a shape. Although this switch to more simple visuals seems unnecessary, the amount of time it trims off your move might surprise you.
3. Donate to Your Favorite Charity Store
When you're packing, you'll find items, whether trinkets, decorations, clothing, etc. Most likely, there are many of these things that you no longer need. 
Though it may be challenging to let go of some things initially, you have to be honest with yourself and truly let your items go off to a new home. It's a win-win for an easy move!
Creating a pile of donations will lessen your load. You will have less to pack, haul, and unpack. Plus, in doing so, you contribute to a worthy cause and make someone else very happy. 
Does dropping off donations sound like just another chore? You do not have to worry! Many charities, such as Durham Rescue Mission Thrift Store, have pick-up services that come directly to your home and take your donation pile, no matter how big or small it is! Also, some places like TROSA Thrift Store will pick up large furniture items.
Conclusion
A move is often something to celebrate, as it represents a new beginning. With our top three essential tips, we give you the must-know strategies to make that new beginning as stress-free as possible. Happy moving!
If you have any moving suggestions or tips, we'd love to hear from you in the comments below. Also below, you will find several links to take you to more fun articles about ALL things DESIGN.
Images Courtesy of Canva.
Other Posts You Might Enjoy:
7 Smart Tips For a Stressfree Move
8 Benefits of Hiring Movers in Queens NYC
How to Prepare for Car Relocation Services When You Move
Share This Story, Choose Your Platform!