The physical layout of your business can have a big impact on its success. You need to have enough space for working, collaborating, and relaxing. Of course, you also need to store business resources and equipment in the office. It's easy to see that there are many details that come into play when you design your business for success.
The type of design of your office depends on the type of business you run. For example, if you own a salon, you will need to think about mirrors, styling units, and lighting. You need a place to store hairdressing scissors, hair dyes, curling tongs, and much more. Then, in an office space, you need to think more about desk space and printing facilities.
If you want to design your business for success, we invite you to continue reading for four actionable tips.
Design Your Business For Success • 4 Actionable Tips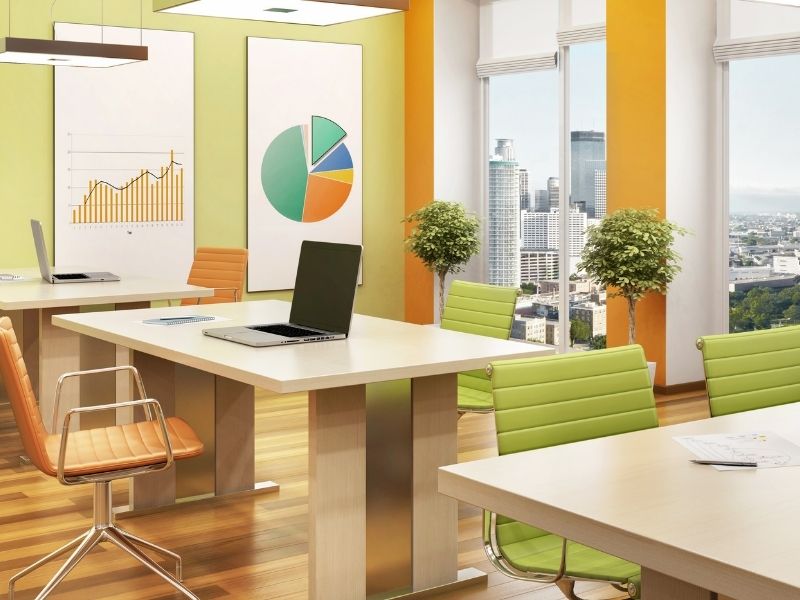 1. You need enough workspace.
It's easy to get carried away with decorations and aesthetics. But the most important thing in an office is the workspace available. You need a desk for every employee so that they work comfortably and efficiently. A cramped office hinders productivity and increases stress levels.
You should also look into the ergonomics of your work setup. Make sure each employee has access to a good quality desk and chair to encourage good posture throughout the day. A poor desk setup might lead to back problems, injury, and time off work.
2. Divide your office.
The fact is everyone works differently. Some people prefer to work in silence, while others thrive off collaboration and high energy. Designate one area of the office to quiet work with single desk booths and headphones. Another area could be a more open space with sofas and a big whiteboard for brainstorm sessions.
You will also need conference rooms for client meetings and private offices for senior staff members. Once you accept the different working styles within your team, you will notice a huge difference in productivity.
3. Stay organized.
A messy office is difficult to work in. You need to keep paperwork, resources, and equipment organized in the workspace. You could have a storage room to keep everything away from the employee workspace.
A minimal workspace is much easier to clean, especially with the pandemic still among us. Your office will be a safe and attractive place to work in.
4. Carefully consider lighting.
Older types of lighting make are a strain on the eyes and the budget. Softer lighting reduces eye strain and makes the office a much more pleasant environment. Natural lighting is the best and opens up stagnant office space exponentially.
In conclusion.
Spend some time designing an office that you want to work in and you will be glad you did. If you have any questions or suggestions, we always love to hear from you in the comments below. Also below are links to more fantastic articles about ALL things DESIGN for your home or business.
Images Courtesy of Canva.
Other Posts You Might Enjoy:
5 Creative Bookshelf Design Ideas For Your Home Office
6 Common Office Health Hazards You Can't Ignore
6 Tips for Setting up a Home Office
Share This Story, Choose Your Platform!