Social media has a couple of billions of people already on it and they continue to grow at a rapid pace. Some of the social media platforms that people love include Facebook, Instagram, TikTok, and Twitter. These platforms are good for different kinds of content on the latest social media trends and news around the world.
There are also many different growth services for these social platforms, such as Growthoid for Instagram, an organic growth service that makes it easy to gain Instagram followers. Trends affect many aspects of our daily lives and social media is one of them.
In the past, social media moved from being merely interaction platforms to marketing platforms. These trends continue with some becoming major players on these platforms and others disappearing after a while. Furthermore, growing your social media page requires knowing what is hip and trending. If you want to learn more about the latest social media trends to help your business pursuits, this post shares what you need to know. 
What You Need To Know About Current Social Media Trends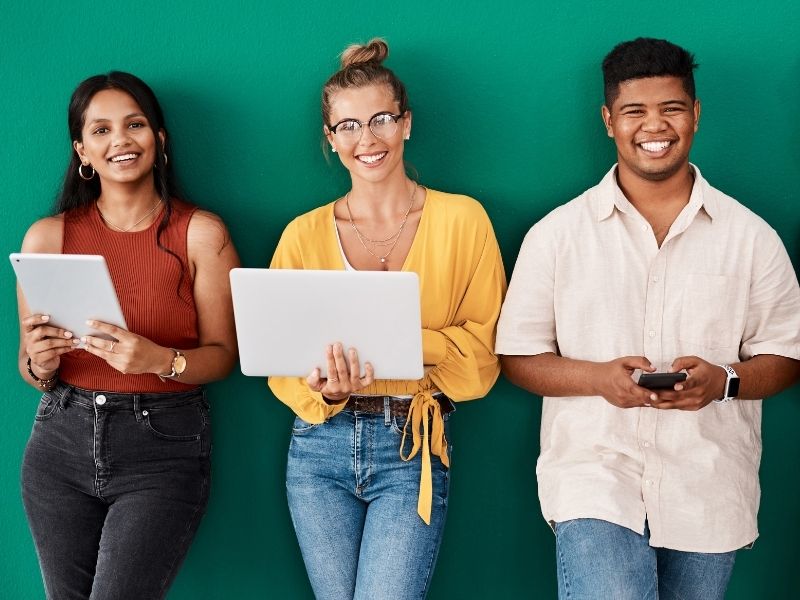 1. Short-form videos.
Short-form videos are great for social media users because they take up very little time and are usually entertaining. This means people can get through plenty of content in a short period of time. These kinds of videos started with Snapchat which has videos that would stay on for 24 hours and then came TikTok.
Other platforms such as Instagram have added features that are similar such as Reels and Stories to give their users more options for short-form videos. Additional features are added such as music, filters, and stickers that make them more creative for content creators.  
2. Live streaming.
Live streaming allows users to share a live event with their followers. Such events may include product launches, seminars, and conferences that people can interact with as well. It is a great feature that allows people who are not able to attend events and participate in the conversation. Some examples include IGLive on Instagram, YouTube, and Twitter. Users can host podcasts as well as product reveals. 
3. Authenticity over production.
Social media is all about engaging content that people can relate to and enjoy. While the quality of content is great, authenticity matters more. Of course, that's why sharing aspects of your personal life or business is what people enjoy watching. Other popular videos include videos of people with their pets and children which show their human side. Additionally, the less scripted it is, the better.
Whether it has clumsy mistakes in the shooting like falls or jumbled words, it is preferable to perfected content. The platforms that do this well include TikTok and Snapchat. 
4. AR and VR.
Augmented reality and virtual reality are both technologies that increase the immersive experience of social media. You no longer have to look at what is happening through the screen, you can be a part of the world you love to look at. This can be useful for travel pages where you get to experience a distant and exotic destination like you are there through VR technology.
What's more, you get to see the animals, housing, and other people without being able to interact with them. It is also great for experiencing sports events. Augmented reality allows you to interact in a virtual world with other people which adds to the enjoyment of the experience. These are popular on Facebook and Instagram. 
5. Challenges.
Hashtag challenges are engaging trends that can catch fire on social media. Before you know it, everyone is participating in the challenge and can help you reach millions of users. Some challenges include choreographed dances, the ice bucket challenge, or the guac challenge by Chipotle.
These challenges often gather momentum fast and quickly get the word around about a brand or person. They are also fun to do and engaging. The platforms that do this the best include TikTok and Instagram. 
In conclusion.
Trends have an impact on how we participate on social media. Often, they make the experience much better for us by making it more immersive with VR and AR, entertaining with hashtag challenges, easy to browse content in a short time through short-form content and live-streaming. Understanding and keeping up with trends helps you keep a step ahead of the rest in the social media game!
Images Courtesy of Canva.
Other Posts You Might Enjoy:
How to Monetize a Photographer's Unique Lightroom Presets
5 Ways to Build a Strong Brand Authority on Instagram
How Your Business Should Use Video Marketing
Share This Story, Choose Your Platform!