To some people, the thought of doing any handy work is scary or unappealing. From plumbing to laying hardwood floors, you might be afraid you will ruin what is not broken. Not everyone is born to be a DIY expert and it's great if you know that about yourself because it could prove to be disastrous. There are those that enjoy doing home improvement projects on their own and for those people, they are perfect to become a DIY expert and sharing their projects with others. Becoming a DIY expert is not as hard as you might think especially if you have the desire to do so. Here are 6 tips to help you become a DIY expert.
6 Steps to Becoming a DIY Expert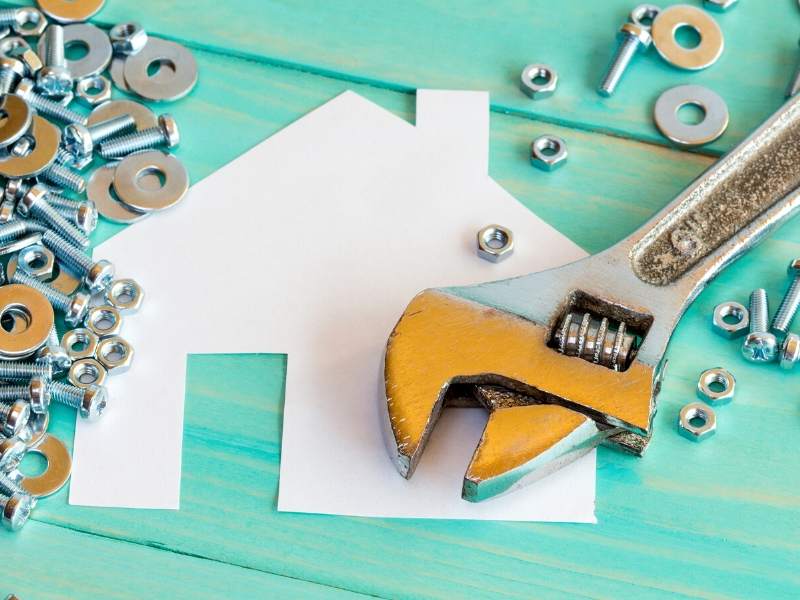 Start Small
Starting with small projects will help you gain confidence and acquire certain skills that will enable you to handle larger projects in the future. As a beginner, you should not take on projects related to plumbing or electricity. Making a mistake in such areas can prove very costly and unsafe.
Small projects such as constructing your own bookshelf are easy enough for a novice. These projects will teach you the importance of cutting angles, measuring, and using various tools. Starting small also means that you will not deal with all the intricacies of big projects that will surely be discouraging for a first-timer. My beginner DIY project is devising a good organizational method for my jewelry. You will need to stay tuned for my future post about organizing your jewelry.
Using the Right Tools
How many times have you used the wrong tools to finish a job? Using the right tools will not only make your job safer but also help you to build a great workshop. If you have no idea what the right tools are, you just need to research some how-tos to find out the necessary tools needed for a particular project. For instance, if you are looking for saws to complete your project, the ultimate Tool nerds saw types guide will give you a clear idea. Moreover, your local hardware store is filled with persons who are willing to give you advice about the best tools.
Do Not Be Afraid to Make Mistakes
Watching DIY and home improvement shows on television can twist your vision and make you believe that DIY projects are easy and can be done by virtually anybody. You should go into this knowing that you will make mistakes. However, do not let that discourage you because mistakes are the best way for you to learn. Just remember that even the most experienced DIY experts make mistakes and it is those experiences that they teach about.
Do What You Love
Find a project that aligns with your other interests. If you love your cat, maybe you should start by building a small cat bed. Do you spend all your time in the kitchen? Perhaps you will enjoy face lifting old cabinets and be giving your kitchen a whole new look. Working on things that you love is the best way to build your confidence and increase your personal satisfaction. Make sure to photograph your project through each step and document your techniques so that when you start to share you can give a step by step account.
Do Your Research
Research is an important part of doing your project correctly. Before you start any home remodeling project you need to make sure you have the knowledge before you begin. With resources such as the internet, magazines, and books, you have a wealth of information at your disposal that can help you complete almost any project. Websites such as YouTube have become an invaluable source for people who are looking to fix or build something in their homes. No matter what kind of research you do, you also need to spend some time researching the project that you want to do. Doing so will save you money, frustration, and time.
Explore
Once you have several projects under your belt, do not be afraid to take on larger and more complicated ones. Even if you have plenty of experience dealing with small projects, large ones might seem intimidating. However, just like when you first started, be patient when taking on large projects. For instance, you can start by installing soft close drawers and work your way up to building a deck. With patience and practice, you will be able to tackle the biggest projects. Whatever you do, do not let failures discourage you from soldiering on – you must be resilient to succeed. In no time, you'll be known as the craftsman amongst your friends and who knows, maybe you'll become a professional DIY expert.
Images Courtesy of Canva.
Other posts you might enjoy:
DIY Home Decorating Guide for Success
To DIY or Not to DIY; That is the Question!
Home Workshop; Designing the ultimate DIY Workroom
Share This Story, Choose Your Platform!