Tiling of an outdoor area is more than merely tiling. The style must be practical as well! This article will explore what's new, trendy, and hot in the exterior design space. We shall also examine the how, the where, and the why of exterior design using trendy outdoor tiles. These are key questions that everyone should ask. For trendy outdoor tiles, you can explore here: https://www.hyperiontiles.co.uk/collections/outdoor-porcelain-tiles
Tips for Trendy Outdoor Tiles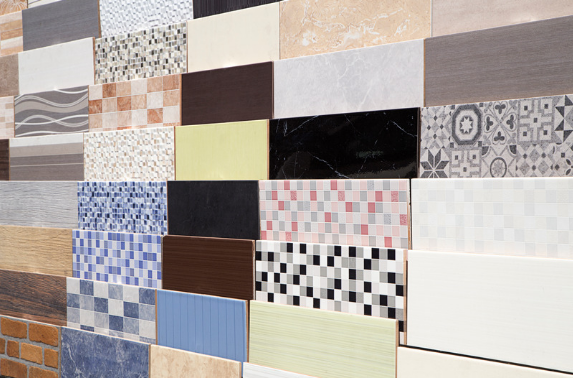 Why Outdoor Tiles Matter
Your backyard is a resting space and a play park whose memories with family or friends you don't ever want to lose. Here are some of the benefits that speak volumes about trendy outdoor tiles:
Outdoor tiles make an otherwise plain place enjoyable. Unique styling creates patterns and a beautiful atmosphere, striking awe among your guests.
Modern, trendy outdoor tiles can endure the harshest of weather conditions. Secondly, the size and quality of the material used are aesthetically perfect. It does not require replacement or repair over a long period.
Picture yourself residing in a place where you don't have to deal with an untidy yard. It gives you and your family enough time to rest and play during the day.
The right design for an outdoor space can contribute a lot to the value of your property. Buying trendy outdoor tiles is worthwhile because it improves your everyday living and also pays off later as an investment.
Exploring the Key Trends
After considering the pros of exterior tile design, let us proceed to overview the most modern trends of outdoor tiles to create the perfect design.
Bold Patterns That Make a Statement
Patterns with bold prints are trendy, bringing a dramatic effect and personality to your outdoor areas. Such outdoor tiles with the most trending patterns include:
Geometric designs.

Beautiful mosaics of various patterns.

Forms with amazing effects that catch the eye and have a strong visual impact.
Elegant Seamless Large Format Tiles
Elegance and seamlessness are what make large-format tiles revolutionary. Such tiles enlarge an outdoor space while making it welcoming. They are minimalist in nature, with few grout lines providing an ultra-modern look.
Warmth and Charm of the Wood-look Tiles
The wood-look tiles are an excellent replacement for conventional decking of wood. They give the appeal and feel of wood minus the hassle of maintenance. Wouldn't it be great to have the durable properties of tiles while still feeling the graininess of wooden flooring?
Problems Addressed by Trendy Outdoor Tiles
The traditional outdoor tile designs could not previously meet the desires of the homeowners. Here are the problems that the new trends are addressing:
Lack of attractiveness in the outdoor environment.

Continuous changing of tiles as a result of erosion.

High maintenance costs and drawn-out cleaning schedules.

Unused open spaces and properties of low monetary value.
Where to Apply Outdoor Tiles
Where do you apply these fashionable outdoor tile designs? The answer is almost anywhere! The mentioned trends give a makeover to your whole outdoor space, from patios to decks, outdoor kitchens, pool areas, and garden pathways.
Bringing the Trends to Life
Let us examine how to integrate those fashionable trends into your outdoor spaces.
Achieve Bold Patterns:

Start with a focal point. For instance, consider something like a statement wall or central motif to set up the direction of your whole space.

Mix and match:

Explore different patterns and tile shapes to make an exciting space.

Consult a professional:

You may also make your imaginary wild tile pattern real by consulting a professional designer.
Installing Large-Format Tiles
To install outdoor large-format tiles:
Prepare your surface:

Ensure that your underlying base can support the larger tiles or blocks firmly.

Use a leveling system:

Choose a tile leveling system for proper results.

Seal the deal:

Make sure you seal in the tiling to increase its lifespan and achieve a better look.
The Wood-look Paradise
To create a realistic wood-look paradise:
Choose wood-look tiles that are in their natural state and have a pattern resembling real wood, grains, and textures.

For an authentic feel, combine with real wood components such as wooden furniture and decorations.

Keep your wooden tiles sparkling to make them fresh and attractive.
Elevate Your Outdoor Experience Today
With ever-changing exterior designs, it is always advantageous to adopt new trends. It helps in improving appearance, longevity, and preservation, thereby increasing house price value. It does not matter if your focus is on geometrics, bold patterns, big formats, or the warm feel that wood-look tiles can provide. So, why wait? Use these stylish outdoor tiles for a healthier lifestyle and an improved property worth. Tomorrow begins today! Design your home's outdoors for tomorrow.
Other posts you might enjoy:
Share This Story, Choose Your Platform!