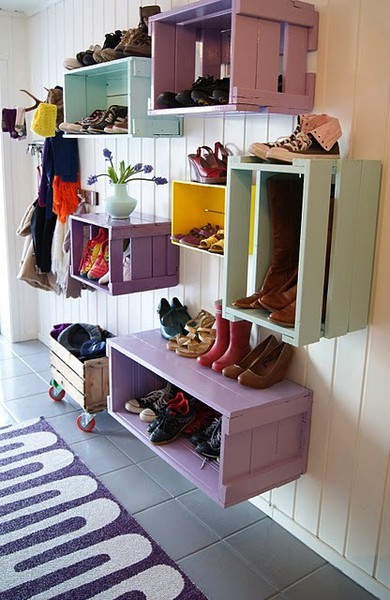 If I hear, "MOM!…  WHERE ARE MY SKETCHERS?" belted through the house one more time this summer, I might explode that big, messy, mommy tantrum all over everything that happens to be in the vicinity at the time… you know, that the aforementioned question is belted, again, through the house.
So, in an effort to try and avoid the big, messy, mommy tantrum, I went straight to our favorite source…  Pinterest. I love all the simple solutions to these petty problems that can be found there.  Here are some really inventive, and flat out cool shoe storage solutions to organize the entire family's valued shoe collection – pumps included.
If you can't beat 'em, join 'em! Finding shoes can be much easier when they're displayed in an organized fashion by one of your entryways. These cute boxes painted a variety of colors are an adorable way to incorporate both function and design into your shoe storage spaces.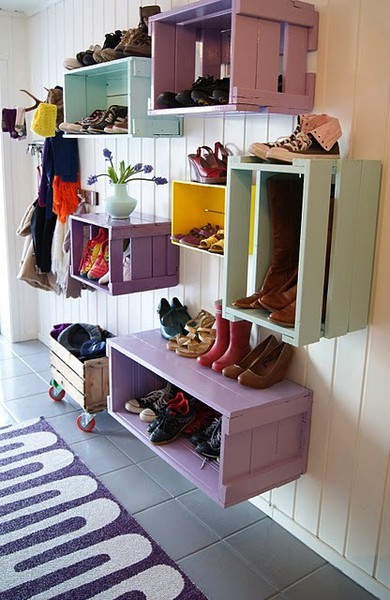 It doesn't get any more cut and dry than a bucket with your name on it. If it's not in the bucket, then it's not my problem. See how simple this can be?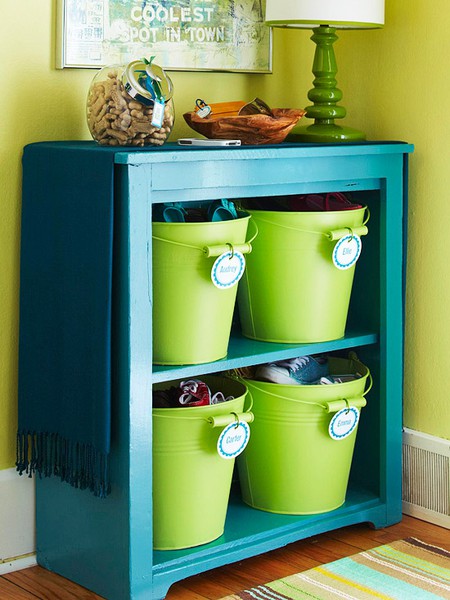 And why shouldn't our most valued and adored pumps be put on display like fine china? It's a no brainer. Whether placed at the end of your bedroom hallway or among your bedroom furniture, you can admire your collection at every pass by transforming a cabinet into the perfect shoe storage unit.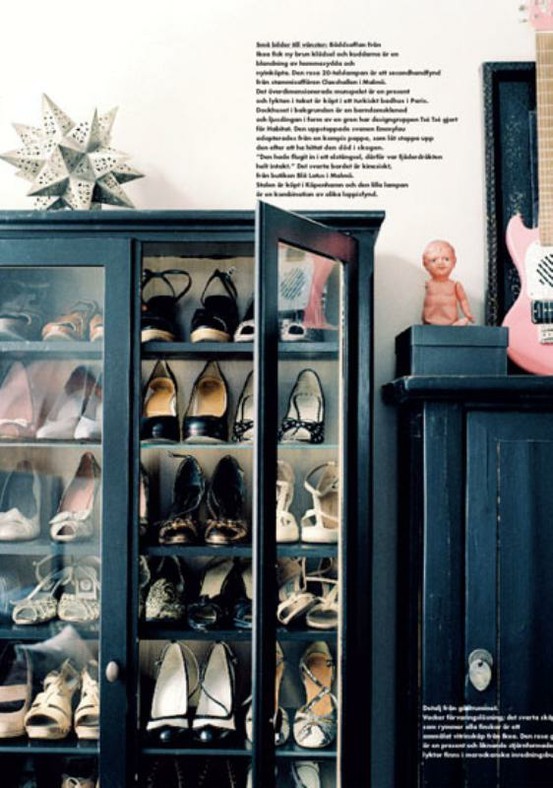 This is a very shabby chic idea to compliment your decor. Perfect for a dressing room or bedroom, using distressed ladders is a unique way to store and display your favorite pumps.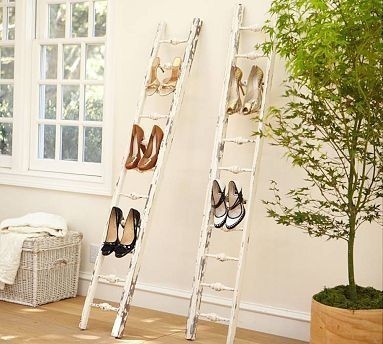 Most of us are in the habit of storing our shoes somewhere hidden and out of the way. If you just can't stomach the idea of seeing your shoes mounted on walls throughout your home, this is a great way to add shoe storage to your closet. Using a low-hanging bar is the perfect way to utilize the bottom of your closet where we're often left with wasted space.