Relocating to a new home across the country or within the same state can be challenging for many homeowners. If it's your first time facing a moving scenario, consider the advantages of using a shipping container.  
Aside from serving as a cost-efficient way to make the moving process manageable, it can give you peace of mind knowing all your belongings will be stored in a secure space before, during, and after the move. Nowadays, you can readily find reliable providers of shipping containers, such as royalwolf.com.au and other similar online sources.
Reasons to Use a Shipping Container For Your Move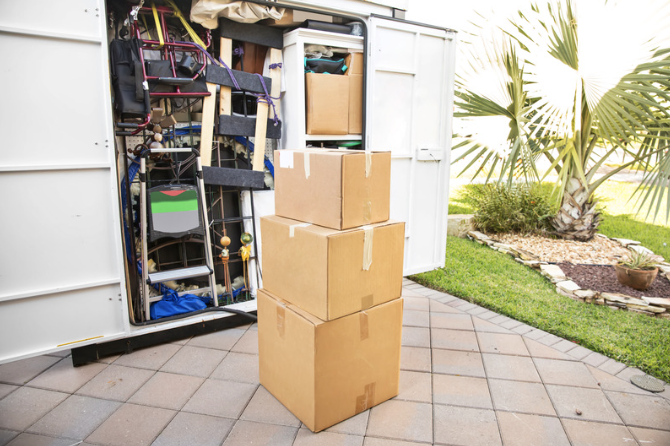 Here's a glimpse of a shipping container and why you need one for your upcoming move.  
About Shipping Containers
One of the main advantages of these containers is their highly durable steel structure that's impermeable to weather extremes.  Most are usually equipped with a lock and key for an extra level of security.  
The sizes of available shipping containers vary. A smaller model may be able to accommodate all your stuff in a single room. There are also larger containers that you can fill up with several rooms' worth of belongings. The number of containers you need will depend on the things you want to bring along.  
Reasons You Need a Shipping Container
In most circumstances, a shipping container may be ideal if you need a secure way to keep your belongings before moving to your new home. A shipping container is worth considering if you cannot immediately move into your new home. Most see it as a practical option, especially among those still closing on a new home, searching for a new one, or waiting for a home to be built.  
How the Process Works
The moving process will vary from company to company, but the process is relatively the same.  
Depending on the provider you'll hire, you must choose a suitable shipping container, which they'll deliver right to your property. Once you're ready to move, the company will collect the container and relocate it to your new destination.  
In most cases, you'll fill up the container with your belongings and unpack in your new destination. With this in mind, it's important to be familiar with the proper packing of items to ensure they stay in good shape throughout the move. Once you have emptied the shipping container, the company will drop by to pick it up.   
 You may also have the option to put the container at a storage facility.  
Benefits Of Using Shipping Containers
An upcoming move can be an arduous process if you lack experience. Most will initially think of hiring professional movers or renting a truck. However, consider a shipping container instead due to its benefits.   
High level of durability: They are specially designed to be sturdy, easy to secure, and weatherproof.

Portability is another advantage of shipping containers since companies nowadays ensure seamless transportation.

Allows you to take your time loading and unloading.

The versatile nature of shipping containers. A shipping container can also function as a temporary storage solution. 

Today, you have an array of moving container companies to choose from. Doing so allows you to check competitive rates and select the right one that suits your relocation budget and needs. 
You'll enjoy several benefits if you consider a shipping container for your upcoming move. If you find the unloading task burdensome due to the number of belongings you have, consider hiring movers to tackle the job. 
Other Posts You Might Enjoy
6 Tips for Coping with the Stress of Moving
How to Relax After a Stressful Move
Packing Tips for Moving Easily
Share This Story, Choose Your Platform!