Spring is right around the corner and if you're like most homeowners, you're already planning your spring cleaning schedule. Once it's nice enough to get outside and do some lawn work, take some time to assess the trees in your yard. If you notice any of the following signs, contact a professional like Al Miley Tree Removal in Mississauga to determine whether or not you should remove a tree.
Signs to Remove a Tree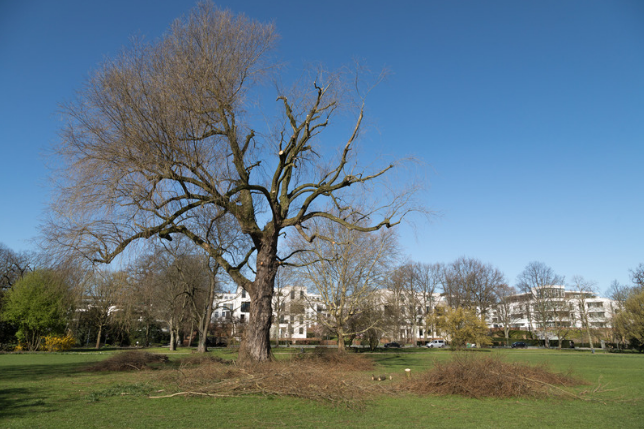 Damage or Decay
A damaged or decaying tree presents a safety issue as well as making your yard look a little run down. The damage or decay could be affecting the structural integrity of the tree, which could cause it to fall on your house, vehicle, or even a person. If you notice vertical cracks in the trunk, abnormal bark peeling, dead branches, severe trunk damage, or split wood from a lightning strike, it's recommended that you have the tree evaluated by a professional.
Even if you don't notice a lot of external damage to a tree, but know that it went through a severe storm, it doesn't hurt to have it inspected. A professional can tell you whether the tree is healthy or damaged to the point where it could be a danger to your home or family. 
Fungi
Any type of fungi growing on your tree or at its base is a sign of disease. While certain tree diseases can be treated and the tree saved, some are not only fatal to the tree itself, but also to surrounding trees. It's extremely important to catch a fungus early so that it doesn't have an opportunity to spread to other trees. Otherwise, you may be looking at removing more than one tree.
There are some other signs of fungal infections other than visible fungi like mushrooms. Look for wilting or discolored needles or leaves, spore-like structures on the tree itself (may look like pimples, stunted growth, and scabs on the fruits. You probably won't know if your tree can survive the fungus unless you contact a professional to provide your options.
Insects
Like fungi, insects can cause major damage to a tree, so much so that it might not be savable if the infestation is too great. Not all insect infestations will kill a tree, but some will, so if you're seeing signs that your tree has become the home for millions of tiny bugs, have a professional arborist come check it out. Signs of a potentially dangerous insect infestation include round or D-shaped holes, silken tents on the branches, visible larvae on the tree, stunted growth, egg masses, and leaves with holes or chew marks.
Root Rot
In many cases, root rot can be treated, but there are times when it could spell the end for a tree. It's also not easy to determine if root rot is present because the roots are underground, but if you see signs like poor growth, weak branches, wilted or discolored leaves, or sunken wood, have a tree removal expert take a look and give their diagnosis.
Conclusion
No one wants to remove a tree if it can be avoided. After all, trees make our yards beautiful and shady. But, if the tree is beyond saving, springtime is the perfect time to start anew by having dead or damaged trees removed.
Other Posts You Might Enjoy:
8 Most Beautiful Types Of Palm Trees To Consider For Your Home
4 Ways To Maintain Your Trees For Years Of Enjoyment
5 Spring Cleaning Inspiration Tips
Share This Story, Choose Your Platform!