Want to bring a little beach back home? Palm trees will definitely help set the scene. But what types of palm trees are best to buy? Which kinds of palms will work best with your house?
Look no further, because with this list you'll know the 8 best types of palm trees you should be considering for your home!
Learn About the Most Beautiful Types of Palm Trees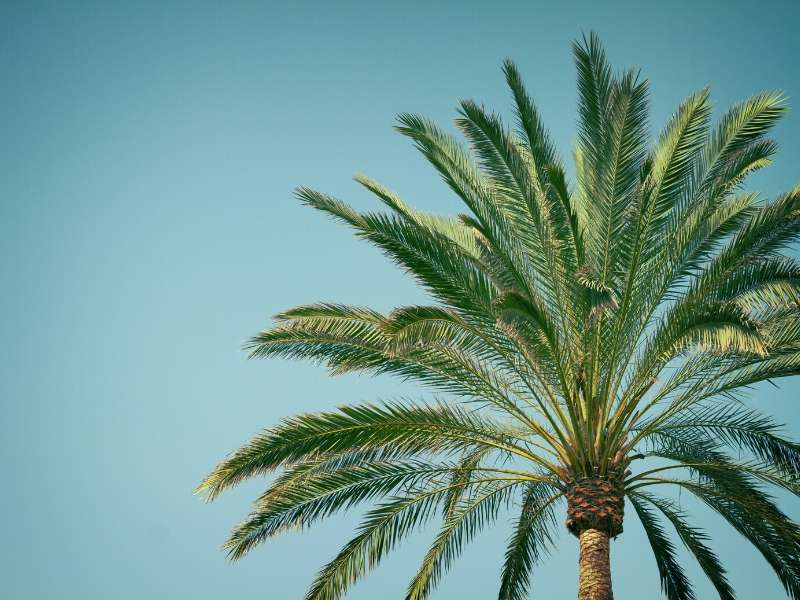 1. Cat Palm
This palm tree can be grown indoors and gets up to 6 feet tall. It takes a good amount of water to raise properly as it comes from the lush environments of southern Mexico and Central America.
2. Butterfly Palm
The butterfly palm, or Areca palm, is the perfect tree to shop now because of how easy it is to raise. It also gets to be around 5 to 6 feet tall with indirect sunlight and moderate water.
Just be careful! Placing an Areca palm in direct sunlight might cause it to scorch.
3. Chinese Fountain Palm
If you want a palm tree that will do well outside, the Chinese Fountain palm or Chinese Fan palm is a great fit. This palm tree thrives in a number of different conditions.
The Chinese Fountain Palm can withstand drought, frost, light, and shade!
4. Canary Island Date Palm
The Canary Island Date Palm is a mouthful of a name and a handful of a plant. No, it's not too hard to take care of, but it gets pretty sizable if you really work on growing them!
These palm trees can grow to be 10 feet tall indoors, and a whopping 65 feet tall outdoors.
5. Parlor Palm
Parlor palms are quaint indoor plants that you normally might find sold in clusters to make them appear like one large palm. These plants grow up to 4-6 feet in height and may even produce some flowers if you get lucky!
6. Queen Palm
If you're looking to really transform your yard into a tropical paradise, the large Queen palm is at your assistance. Hailing from Brazil, this plant's height of 50 feet or more can add some great vertical dimension to your outdoor space.
7. Lady Palm
Lady palms grow quite slowly, so if you have time and patience take one home with you! These plants thrive in low light conditions, so they're the perfect addition to a corner you've been hoping to brighten up.
8. Fishtail Palm
Finally, a funky palm to add to a small garden or indoor space is the Fishtail palm. Their unique leaves and ability to be grown in a container would make them a great addition if you want your foliage to stand out!
Say Hello to the Tropics With These Types of Palm Trees!
These 8 types of palm trees can cover all of your bases whether or not you've got a green thumb. The feelings of the beach, warmth, summer can be yours both inside and outside when you give these types of palm plants a place in your home! Moving a giant palm tree can be tricky. Be sure to contact a local moving company that specializes in moving big trees. So, if you live in San Jose, ask around to find movers in San Jose who have enough experience in moving palms.
We hope you find this information useful in selecting the right Palm Tree for your beautiful home. Below, you will find more information about all things design.
Images Courtesy of Canva.
Green Home Ideas: Choose The Best Eco-Friendly Items For Your Home
Door Lock Types: An Essential Homeowners' Guide
8 Ways to Boost Your Curb Appeal
New Zealand – Nature's Perfectly Designed Location for Movies
Share This Story, Choose Your Platform!