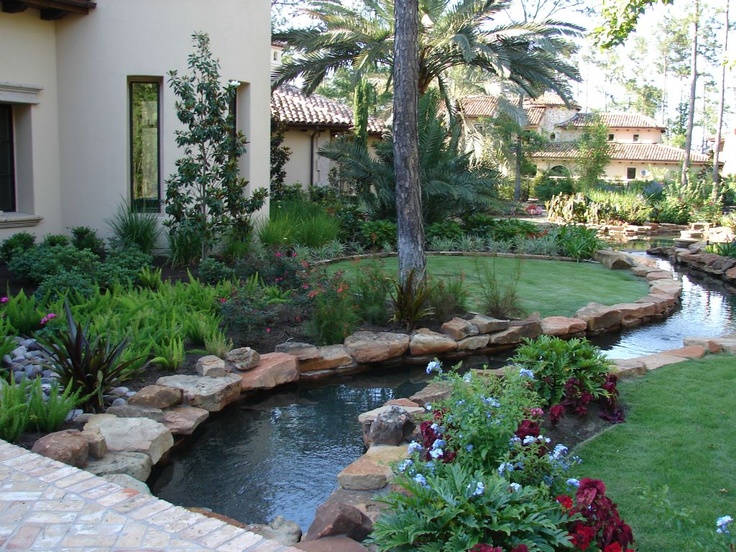 Summer is nearly here and with summer comes long hot days, but also a time of celebration.  Weddings, graduation parties, barbeques, and any other events are likely celebrated outdoors, and on those particularly hot days and nights it would be ideal to have a pool for your guests to cool off, have drinks, or catch some rays.
Here are some pools with different landscaping inspirations to make your pool suit your own design aesthetic.
Flowers
Pools today are designed to take their own twist with mixing nature and modern architecture together, and by using the bright excitement of flowers it really embraces poolscaping.
This modern swimming pool design inspiration takes the decoration of potted flowers and works with it in a back yard design.  There is greenery surrounding the pool, but the pool itself is the centerpiece of this design.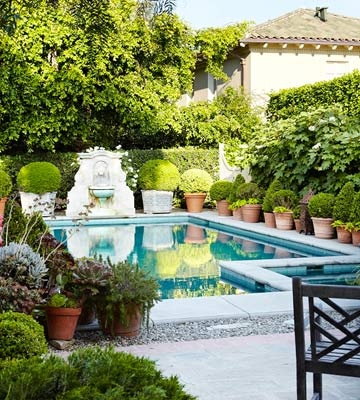 (Dig This Design On Pinterest)
This vigorous and bright flowered themed pool is surrounded by nature and the pool itself seems to meld into the backyard more as a part of its natural theme than a man made addition.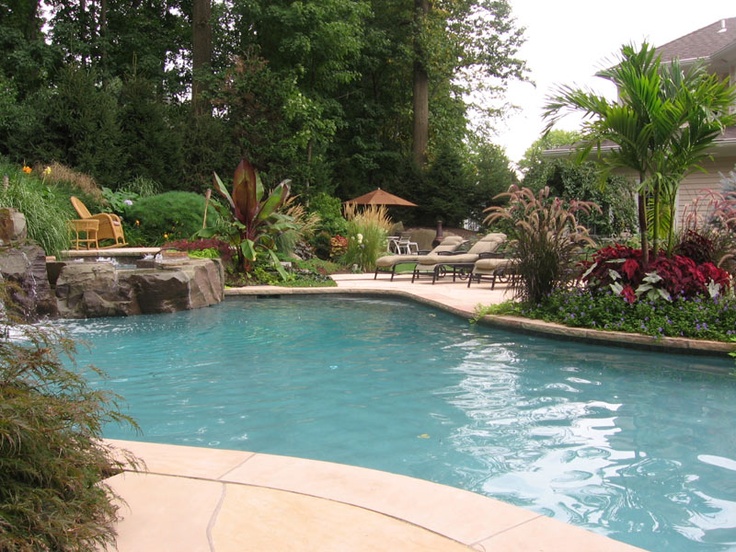 (Dig This Design On Pinterest)
Wilderness Themed!
When one thinks of water and wilderness they usually think of exotic jungles or wild areas with warm weather, bikini's, kids, and relaxing.  Recreating the theme and mood of the vacation area in your own backyard is a great way to emulate that relaxation.
This jungle styled pool works like a river through a backyard of foliage, dense greens, flowers, making you feel as though you've been swept to some exotic land when really it's your own backyard.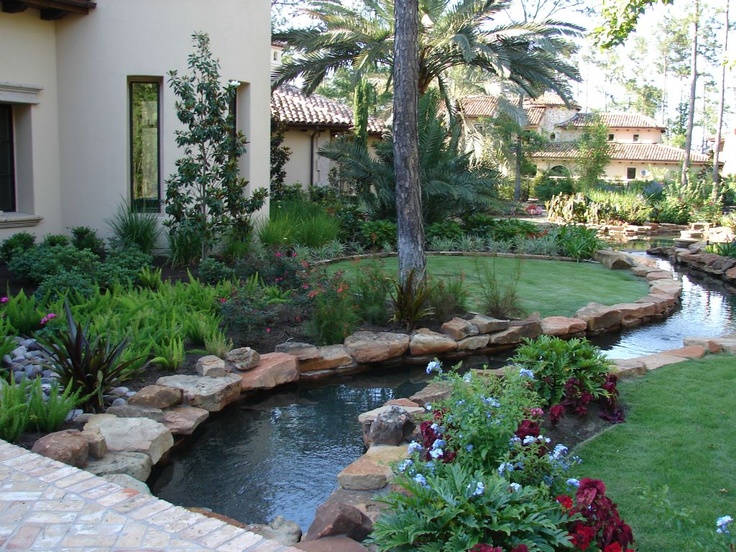 (Dig This Design On Pinterest)
The beautiful decorations that emote the moods of being in a jungle somewhere rather than in the middle of suburbia makes it feel like you escaped.  A warm climate would be choice for this particular vision.
(Dig This Design On Pinterest)
Shrubbery
This post is full of eclectic, natural looking, family oriented, and natural greenery styled pool inspirations for your backyard this summer.
This pool inspiration is a great set up for someone that lives in a suburban neighborhood, but with a large space in their backyard.  The set up is ideal, leaving the yard open for other activities for parties or barbeques.  The pool itself is still large and able to host a huge amount of guests.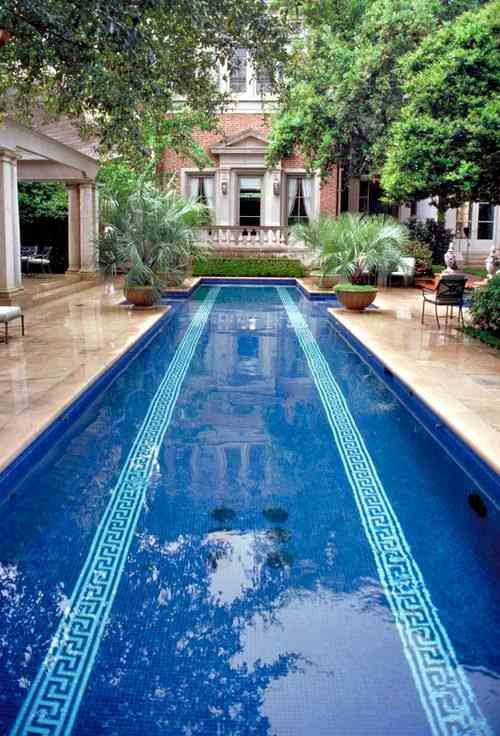 (Dig This Design On Pinterest)
The pool featured below is surrounded by greenery and the beauty of nature and is flat, wide open for someone who may enjoy laps around the pool and the patio is open enough to through a party or entertain during the warm summer days.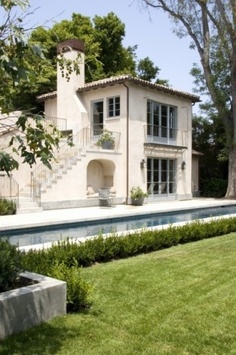 (Dig This Design On Pinterest)