5 Tips to Design the Perfect Outdoor Space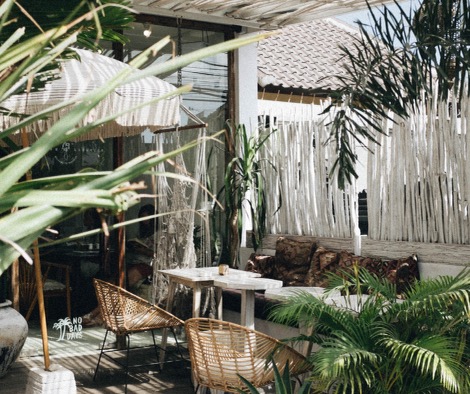 Creating outdoor living spaces is essential and provides your family with a particular area for entertainment and relaxation. An outdoor living area is perfect for relaxing and spending time with family and friends. It's also the perfect place to relax and enjoy the fresh air after a long day at work. It is also a great way to increase the value of your home if you decide to sell it in the future. Here are some tips on how to design the perfect outdoor space:
Identify Functional Needs and Invest in Quality Seating
It is essential to first of all figure out what you will use the outdoor space for. It can be helpful to note down your ideas and prioritize the essential needs. It would be best if you promote your desire for outdoor living spaces in a targeted way. When you think about why you need extra living space, choosing a practical design that you'll love for years is easier.
Focus On Longevity
Most homeowners build outdoor living spaces without considering the challenges first. It often creates a lot of waste, as the space created quickly becomes intolerable to the harsh elements and must be destroyed or demolished. It is essential first to build a good hardscape foundation. The best hardscape contractor should be able to do this and ensure that the foundation is durable and has good soil drainage.
Outdoor Lighting
Your space shouldn't be available only during the hottest of summer days. Don't let the evening's fun end prematurely by neglecting to equip your outdoor area with proper lighting. It is also a great way to improve the general ambiance in your area. 
You can create a magical and breathtaking outdoor experience with the right kind of lighting. Ensure your outdoor space is well-lit but not too bright, as it can create an unappealing effect. Some outdoor lighting options are garden lights, low voltage led deck lights, lanterns, and fire sources.
Blend the Outdoor Space With Nature
Even if you're already outdoors, you can use plants and greenery in your outdoor living spaces to bring the area to life. Add natural colors and get closer to mother nature. Additionally, you can choose containers in bright colors or repaint them to add some style. The best way to enjoy outdoor life is to let nature decide how to use your outdoor space. 
For example, it would be unfair for the family to be unable to watch the sunset in the outdoor living room. It would be best to try creatively incorporating greenery like hanging potted plants on the patio roof. You can also use herbs and other small plants to create vertical gardens and eye-catching wall art.
Consider the Seasons
Planning for the changing seasons allows you to enjoy your outdoor living space all year round. As temperatures start to rise, most outdoor living spaces become too uncomfortable. However, you can prevent this by shading your outdoor space. A covered terrace is helpful at any time of the year. You can choose a traditional canopy for reliability and durability, but you can also experiment with canopies, awnings, large parasols, and outdoor blinds. 
You can also plant trees to provide shade and keep cool in the summer. Cooler weather can force you to spend most of your time indoors. However, if you prefer to spend time outside, you can invest in patio heaters, fire pits, and outdoor fireplaces to make your area cozy. The option also makes an attractive focal point for your outdoor space.
Designing the ideal outdoor space requires careful planning. You can quickly get all the essential details right, turning a drab porch or backyard into an outdoor oasis, creating a special place for you and your family to gather and enjoy.
Share This Story, Choose Your Platform!