When was the last time you thought about a greenhouse in your backyard? Greenhouses are great because they enable you to grow plants all year round. But do you know that you can purchase a greenhouse kit?
It's also useful for very cold climates where such a kit is the only solution for gardeners to grow crops at below-zero temperatures. Nevertheless, the greenhouse kit will comply with the free space in your yard and the climate conditions in the area.
If you plan to get a greenhouse kit soon, be sure to read the online reviews to get the best greenhouse kit for your gardening needs. In addition, below, you will find several steps you can take to select the best greenhouse kit for your backyard.
Choose a Greenhouse Kit With This Easy Guide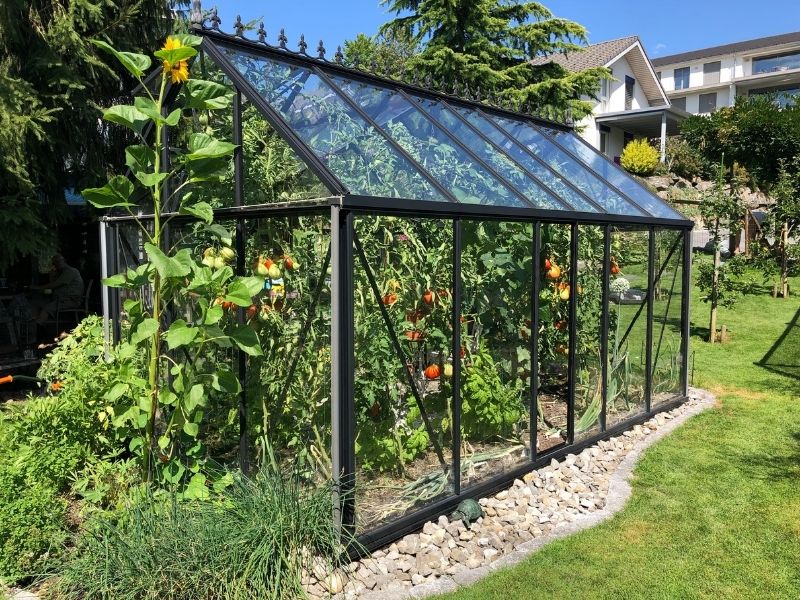 1. Choose the right frame material.
One of the first things to consider is the choice of frame material. It should be durable enough to protect the plants from the local weather elements that may include snow loads, hail storms, or heavy rain. When choosing frame materials, bear in mind that the frame is supposed to be powerful enough to provide support for the glazing.
For instance, wood is a favorite due to the remarkable support it provides to any type of glazing. These frames are heavy and durable as long as they receive the right maintenance. Regular maintenance and drainage are essential for minimizing the risk of rot. Gardeners often attach hanging baskets and shelves inside the greenhouse to make it more appealing. Also, many of them think of wood as the most attractive alternative when it comes to frame materials.
Aluminum frames, on the other hand, are lightweight and resistant to rust. This frame material also conducts heat, which means the greenhouse gets hot in summer and warm in winter. The lightweight of these frames allows gardeners to attach them to a steel frame on the ground. Then, that keeps the structure stable when high winds come along.
Plastic is another frame material that gardeners use. It's lightweight and affordable in comparison with the other materials. Since plastic conducts less heat than aluminum, these frames are usually covered with plastic film to disperse light more effectively inside the structure. Similar to aluminum frames, plastic framing should be anchored to a ground frame made of steel. Read here about the composition, structure, and properties of plastic.
2. Select the best glazing.
After choosing a suitable frame material, it's time to select the best type of glazing for your greenhouse. Glass is considered the most appealing alternative, as it provides the structure with a historic charm. You can choose between tempered and untampered glass, both of which are heavy and pricey to replace.
⎆ Tempered glass.
Tempered glass is more durable and resistant to breakage. In contrast, untempered glass might discolor from exposure to the weather. Regardless, ensure that it's between three and four millimeters thick to resist more damage. Nevertheless, even-tempered glass isn't entirely resistant to storms and ice. In fact, they crack easily under these conditions. As for light, they must coat the glass with a special film to diffuse daylight inside the greenhouse.
⎆ Polycarbonate glazing.
Another popular glazing material to consider is polycarbonate. It's much lighter than glass but remarkably durable. These panels are highly preferred because of being translucent. This feature is essential for allowing soft light to enter the greenhouse, which is considered the most beneficial for stimulating plant growth.
When choosing polycarbonate glazing, make sure to consider the number of panel walls, which are either double or triple. While triple-walled panels are extremely efficient when it comes to heat retention, they allow less light to penetrate the greenhouse. Check out this link, https://en.wikipedia.org/wiki/Polycarbonate, to learn about the production, history, and environmental impact of polycarbonate.
⎆ Polyethylene glazing.
Ultimately, polyethylene is the most affordable glazing on the market. Most gardeners consider it suitable for small-sized greenhouses with plastic frames. Nevertheless, polyethylene is also chosen for commercial greenhouses because of the ability to cover a vast area for an affordable price.
On the negative side, this type of glazing is susceptible to discoloration and fading due to constant exposure to the sun. Consequently, it should be replaced between three and five years to remain effective. It's also prone to stretching and tearing when subjected to high winds, snow, and drastic changes in temperature. Regarding light, it allows the least amount of daylight to penetrate the structure.
3. Consider the ventilation system.
The ventilation system is highly important when purchasing a greenhouse kit. While ventilation is great all year round, it's more important in the summer. Additionally, heat and humidity is hard on the growth of plants unless there is good airflow.
The only way to ensure proper airflow in your greenhouse is by selecting a kit with a high-quality ventilation system. It's paramount for the structure to have at least two rooftop vents, as well as a side vent. In the absence of such vents, make sure the greenhouse has zippered doors, which you can open in order to maintain its breathability.
4. Don't forget UV protection.
Many aspiring gardeners fail to take UV protection into consideration when buying such a kit. Nevertheless, this feature is essential for preventing ultraviolet light from damaging the plants, as it's even capable of burning them.
If you want maximum UV protection, the best alternative is double-wall polycarbonate glazing. Interestingly, the majority of polycarbonate panels offer 100% protection against ultraviolet rays. Gardeners living in hot climates must take this seriously to keep their plants alive throughout summer.
For other types of glazing, fiberglass and polyethylene provide some level of UV protection as well. So, be sure to check the level of ultraviolet protection prior to choosing a kit.
In conclusion.
It's time to live your dream. A greenhouse would look magnificent in your backyard! I you have any suggestions to add, please do so in the comments below. Also below, you will find links that take you to more interesting information about ALL things DESIGN for your home or business.
Images Courtesy of Canva.
Other Posts You Might Enjoy:
Green Home Ideas: How To Choose The Best Eco-Friendly Items For Your Home
Green Friendly Tips for Your Custom Home
3 Interior Design Ideas for a Greener Home
Share This Story, Choose Your Platform!