When we hear the term green walls, most of us envision a vegetated wall surface. While that is correct, there is more to the subject than simply a wall with plants. So, let's quickly delve into this subject to learn more about living green walls for your home or business.
Fall in Love with Living Green Walls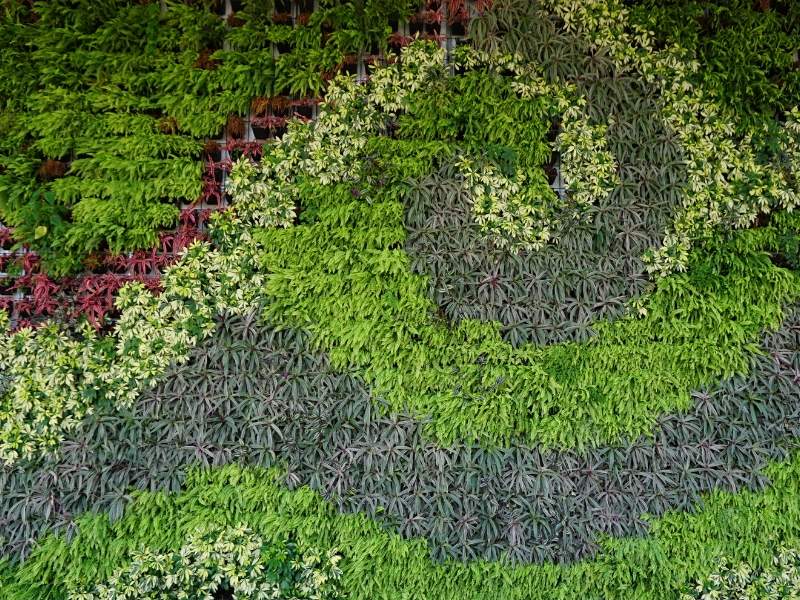 What is a Living Green Wall?
While the term "Green Wall" normally includes all types of the vegetated wall surface, there are also three types within this category that bear some explanation as follows:
•

Green Facades
Outside systems with vines and climbing plants that grow in soil at the base, in raised planters, or on rooftops.
•

Retaining Living Walls
Retaining living walls are structures designed to stabilize a slope with vegetation to protect against erosion.
•

Living Green Walls
Living green walls are also known as:
Bio walls
Modular green walls
Verticle gardens
These wall systems include panels, modules, and planted blankets or bags that are affixed to a structural wall or free-standing frame. Living walls work well outside in sun or shade, and best of all, inside your home or business.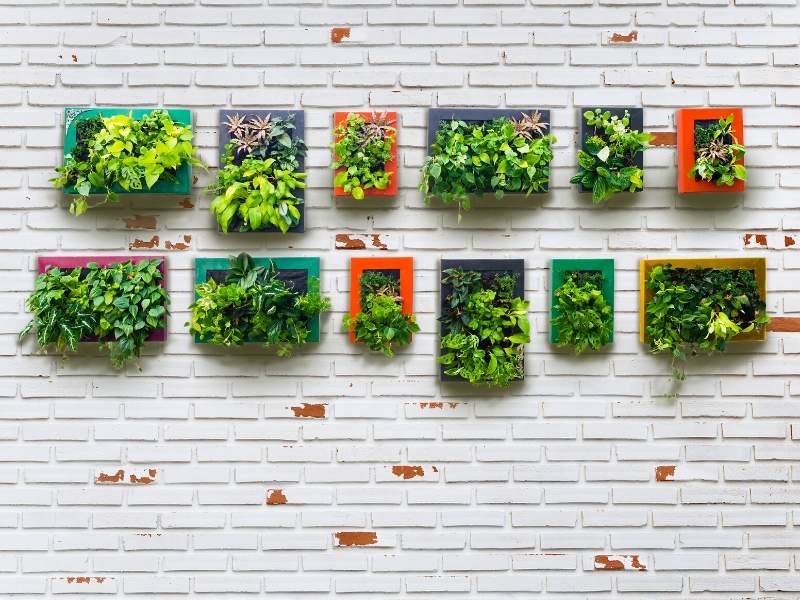 Appealing Aesthetics
These visually striking additions to your home enliven your environment with earthly beauty and the ultimate in natural textures.
Interestingly, studies show that the visual effects of natural elements make us more alert and elevate our moods which thereby naturally reduces stress and relieves mental fatigue.
Lowers Energy Costs
Both interior and exterior living green walls serve quite effectively as insulation against the summer heat and the winter chill. Additionally, with the right walls in the right locations, you will enjoy lower energy costs along with a lower carbon footprint.
Improves Air Quality
Do you know that plants metabolize harmful toxins in our air while at the same time, release healthy, breathable oxygen? That's important because public buildings often expose workers to many harmful toxins every day.
Moreover, for our families, we all want the best quality air possible because clean, breathable air is a basic human need in addition to the brilliant bonus of a happier, healthier home that promotes focus, creativity, and productivity.
Reduces Noise Levels
Noise reduction occurs because the greenery naturally blocks high-frequency sounds and the living wall structure helps diminish low-frequency noise. Together, they are a winning combination to reduce noise levels for a quiet, more serene environment.
The visual appeal alone convinces me but there is also the benefit of better quality air, reduced energy costs, and reduced noise levels. Consequently, I hope you find ways to include a living green wall in your environment for a happier, healthier home or business.
Other Posts You Might Enjoy:
Fresh Green Plants for a More Liveable Interior
4 Tips to Build a Green Energy Efficient Home
Easy DIY Foyers that Triumph Over the Winter Blues
Share This Story, Choose Your Platform!