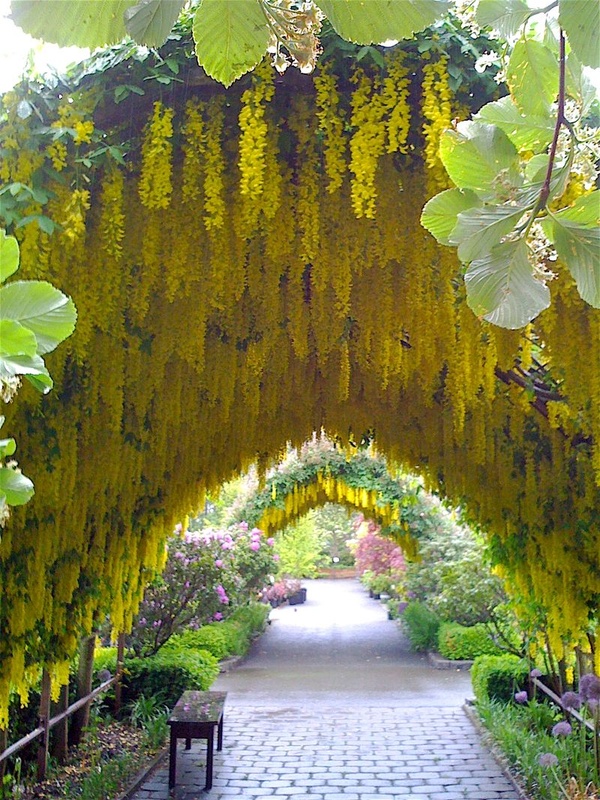 Decks and pathways that intertwine throughout our yards and gardens give our outdoor space flow and direction.  We came across a few stunning ideas to incorporate into your outdoor decor that will get you from one place to another in style.
Deck Space
This decking naturally weaves in and out of a beautiful garden, bringing the green blanket of nature right to the tip of your toes.  Relax in a lush and private atmosphere beautified by mother nature.
Stone Pathways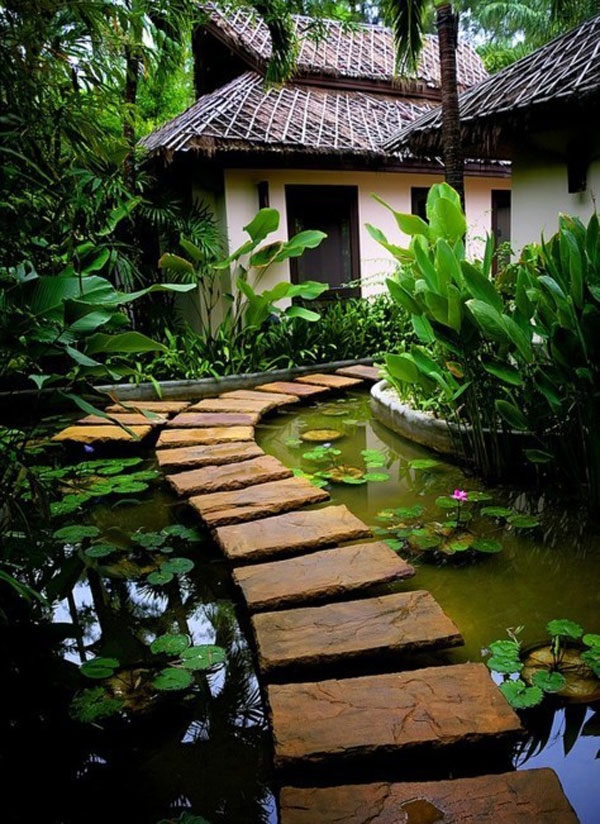 This stone pathway through a gorgeous pond adrift with beautiful Lilly pads brings a sense of calm right through to your core.
Creative Mosaic Pathways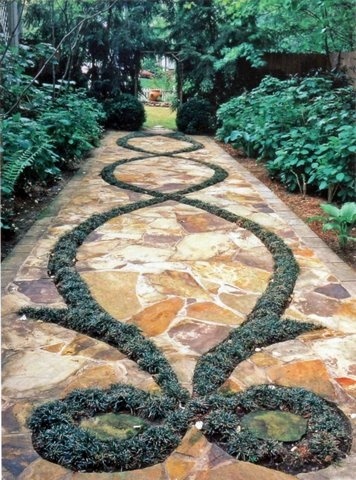 Get creative when laying your pathway using various textures and designs.  This mosaic stone path, adorned with a beautiful flowery design, is splendid.
Canopy Pavers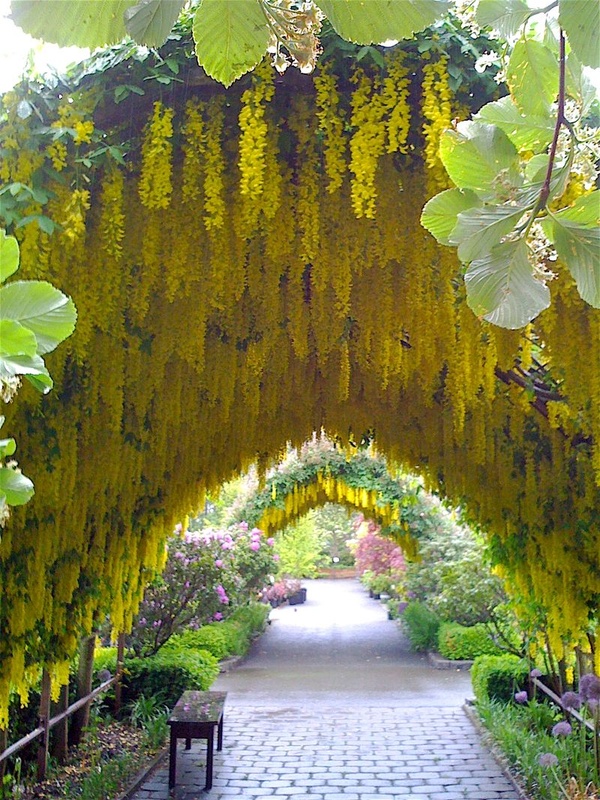 This beautiful brick paver walkway is taken to another level entirely with a beautiful natural canopy that encompasses everyone who walks through with colorful and beautifully scented flowers.