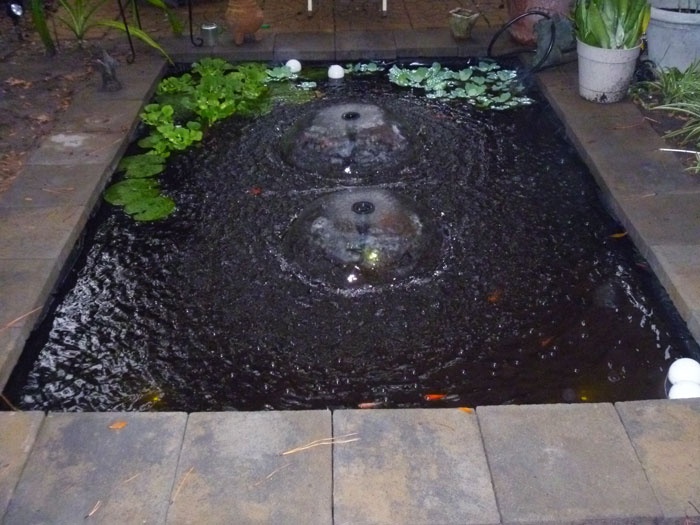 Wander into your backyard and admire the peaceful tranquility of a fountain this summer in your own inspired design.  Fountains are a captivating addition to any backyard and the theme fun and relaxing!
Utilize the peacefulness of nature, embrace a unique design for your patio, or create your own scene entirely!
Embrace Nature
The idea of emulating nature in your backyard isn't easy to replicate, but if you can start with a fountain you have the start of  emulating the idea of a peace and beauty, a gorgeous replication of a natural habitat.
This jungle inspired fountain has tons of foliage and greenery emulating a natural habitat of it's kind, with a relaxing and beautiful surroundings.  It's also in the midst of nature itself making it a place of tranquility.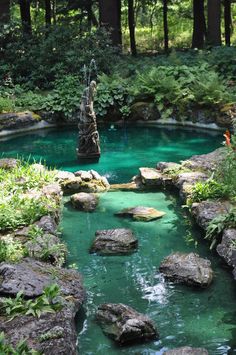 (Dig This Fountain On Pinterest)
This fountain set on a patio with jungle inspired plants and trees, and a small pond is gorgeous and relaxing, but also functional.  This is a great backyard fountain and a design that really captures the natural essence of the outdoors.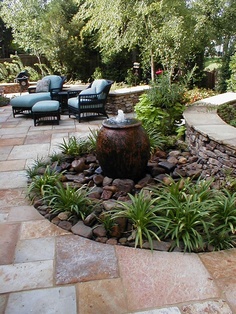 (Dig This Fountain On Pinterest)
Create Your Own Scene!
Your fountain design can be full of eclectic, natural looking, family oriented, or regal looking fountain  inspirations for your backyard or patio this summer.
This gorgeous fountain and patio is clear, lavish, and luxurious.  Certainly created for visual reasons and emoting a mood of richness and beauty.  Being whimsical and creative is what having your own inspiration is all about.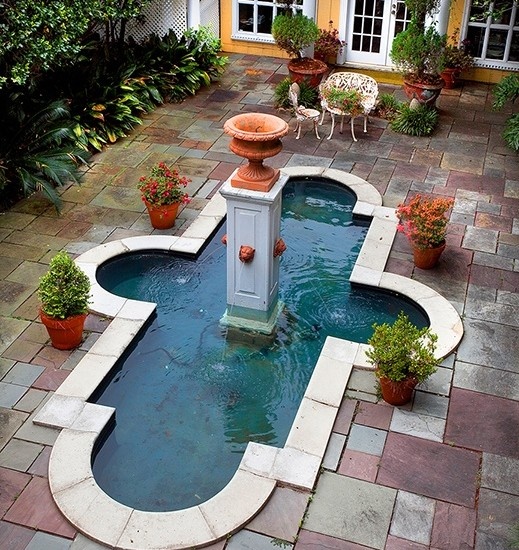 (Dig This Fountain On Pinterest)
This man made pond and fountain set up is surrounded by a secluded private patio that gives this an intimate and peaceful feeling.  This would be a nice set up for some nighttime lighting as well.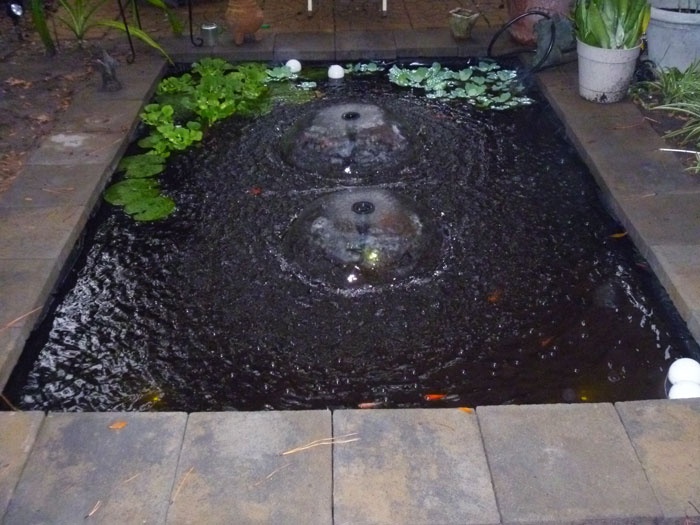 (Dig This Fountain On Pinterest)
Find A Unique Fountain
Fountains aren't unheard of and when you are in the midst of designing your own backyard aesthetic you want to be in touch with your own point of view.  Here are some fountains that all maintain a very original creation.
This fountain is covered in greens and moss, made of stone giving the feeling peace and quiet.  It could even be a little area for passing birds.  They can bathe or drink or just sit on the rocks and preen.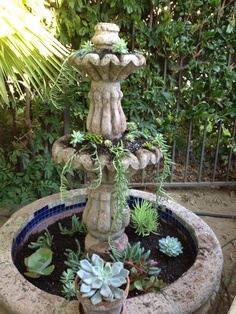 (Dig This Fountain On Pinterest)
This love bubbling pot fountain could either be placed in a bigger pond propped up to near the surface, or on a hidden reservoir.  The options with this one is are endless.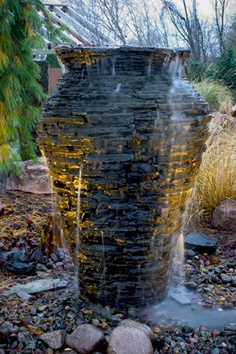 (Dig This Fountain On Pinterest)
This is a super cute fountain easily set in a rustic setting or even in a simple backyard, but it is a nice little twist on a barrel, certainly capitalizing on being an original creation and concept.