What happens outside your house when living on the coast is really what owning the house is really about. Your options range from something aesthetic and contemporary to a theme based design, to a classic design made for the comfort of family and guests.
Since this is where you'd be spending most of your time, take some time to find your own coastal patio inspiration!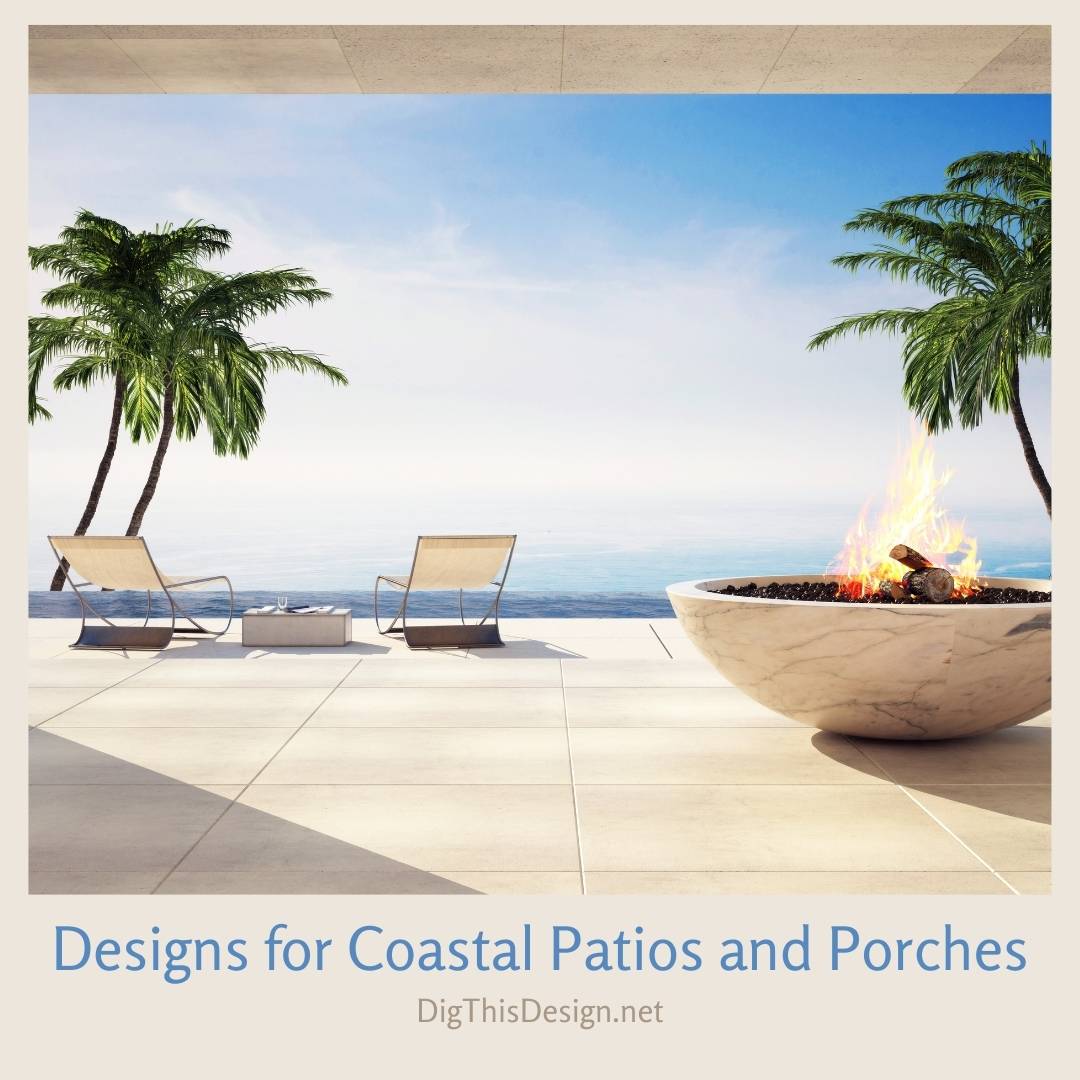 A Coastal Patio for Family and Friends
If your coastal home is destination for family and friends a large patio for socializing is your best option. A large amount of seating, space, and room to to interact, but also be able to relax is the ultimate goal.
You also want lounging chairs everywhere, a table in the middle which encourages socialization and talk since all the chairs facing each other.
Look for a patio space below that is not only huge and open but uses it's space by setting up a booth and table that is large and clearly intended for social gatherings. Even a hanging bed can be propped in a direction so the lounger still interacts with the group at the table.
Make Your Patio Contemporary
Contemporary designs tend to inherit simplicity, but also carry a modern and futuristic appearance. If you are a forward mover in design design your coastal patio in a contemporary style.
A contemporary home is gorgeous with all it's windows, and since there already is a brilliant view from the inside, simplicity and elegance is the decor on the patio. Keep it minimal with no blocking of the windows.
Design a patio that looks like something out of a futuristic film, and instead of a typical porch on the beach, the patios are built into the side of this visual artwork. The architecture is incredible and if you're looking for something unique and one of a kind, this design is great for inspiration.
Classically Styled Coastal Porches
When designing porches and patios there is nothing wrong with going unconventional or creating for functional purposes alone, but there is always something comforting about a classic design. The familiarity of what you already know is comforting.
The coastal porch is often very simple with two swings, but each swing is facing the other so there is room for social interaction, however there isn't anything aesthetically groundbreaking. Simple swings on an open porch with a beautiful view.
Images Courtesy of Canva.
Share This Story, Choose Your Platform!