What do you think of when you think of a coastal home? The thoughts of bright blue water, endless beaches, bright sunny days, and carefree lives. If you have a home that exists in paradise, you would want it to exploit all of those wonderful qualities.
Here are some inspirations on how to design your indoor and outdoor experience, to enhance your million dollar view.
Natural Light in Your Coastal Contemporary Home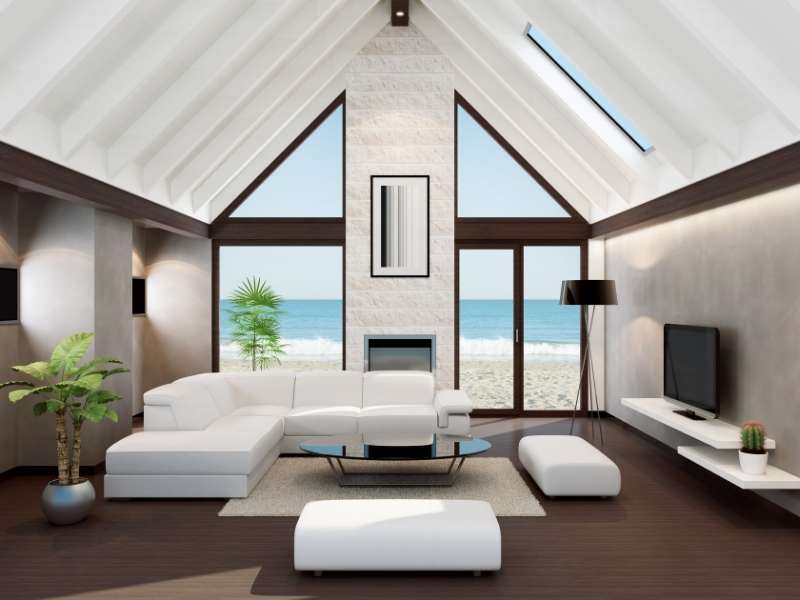 The use of natural lighting can never be stressed enough, but living on a coast where sunlight is the main attraction, who doesn't want their entire house shining with it's warm and cheerful rays?
Living on the coast not only gives you the incredible advantage of natural light, but it also allows you to appreciate the view you have outside your home. To be able to stay inside your home while the sun sets or rises and watch the waves crash across the beach without every having to leave your couch is truly relaxation.
Consider a living room set to appreciate the view of the endless blue water behind it. To enjoy the warmth (or coolness) of indoors install wide windows to watch an oncoming storm, the sun rise, or the calm of the water below. Natural light is a blessing in any home, but there are so many other advantages to large windows in a home on the coast, because after all, that's the reason you bought the house in the first place.
Indoor Coastal Contemporary Designs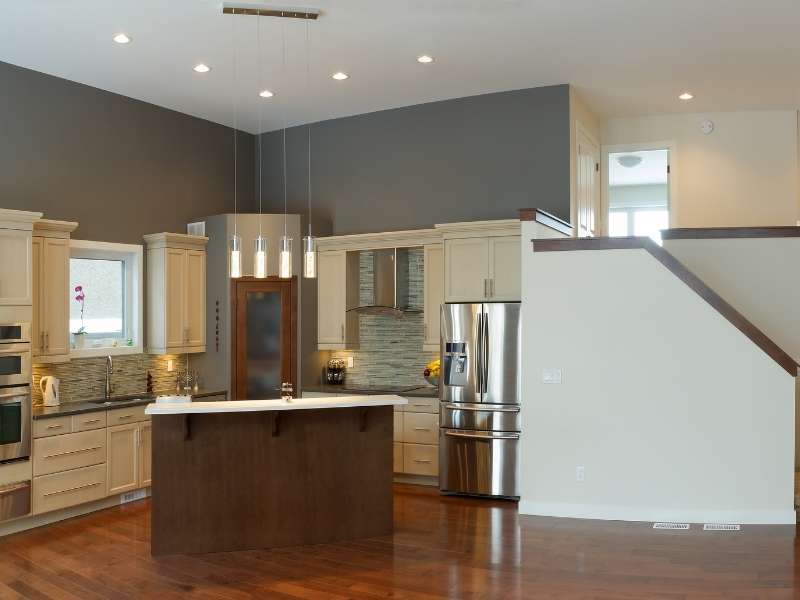 Some beach houses by design capture the essence of their surroundings while still keeping the home aesthetically pleasing. There's no question when you walk into a house like this that a lighthearted vacation mood is the intention.
The stainless steal, clean, and simplistic vibe is very popular in modern homes today, and while doesn't necessarily scream the words "vacation", it certainly lends focus on what's outside rather than in and also provides a more permanent and functional environment. 
Whether this is for a vacation home or permanent residence there's nothing that says you can't have fun with your coastal home and run with a theme.  You might even try seashells in your bathroom. It's a carefree reminder that the home is there to enjoy outside, but while inside intended to enjoy as well. This escapism mood is part of the beauty of living in a beautiful location, and yet still functions completely.
Putting the "Fun" in Functional
Owning a coastal home should be inspirational, creative, and relaxing. However, it also should be functional. This of course doesn't mean it doesn't have to be pleasing to the eye, but you do want somewhere to eat, sleep, store things, and carry on your every day life.
Use all important natural light with the contemporary design of this bathroom. Why not take a bath while still having the ability to view the beautiful ocean outside? This should inspire you that there really aren't any limitations to the designs and creations you desire!
Images Courtesy of Canva.
Share This Story, Choose Your Platform!