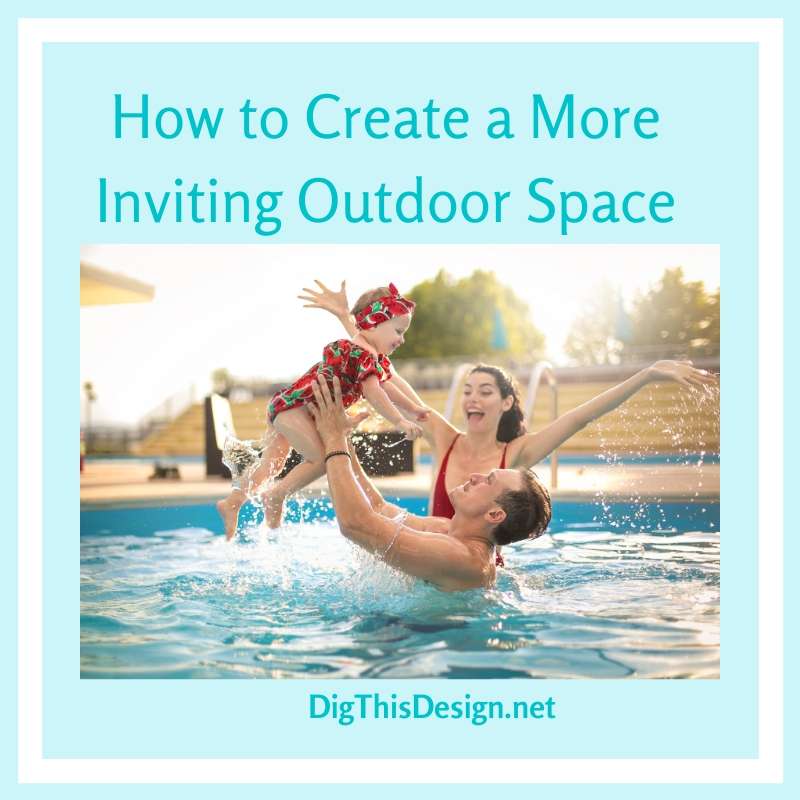 One of the most important areas of any home is the outdoor space, but a lot of homeowners overlook just how much it can impact the value of their home. It's important to create a space that inspires you and affords you a sense of pride.
While you can settle for a bland space with unused turf or a bare patio, there are plenty of options to add great personal touches, as well. Today, we're discussing nine ways you can create a more exciting outdoor space for your home.
Create a More Inviting Outdoor Space with These 9 Tips
Opt for Al Fresco Cooking & Dining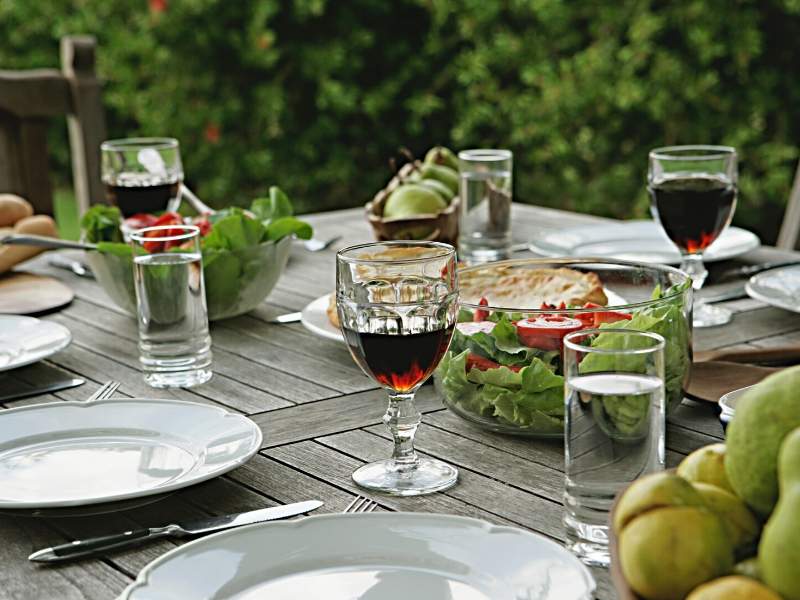 One of the best ways for you to make great use of your outdoor space is by creating an outdoor cooking and dining area. Doing so offers a unique and timeless use of the space, and it provides a more livable area than ever before. So, during the warmer months, you'll be able to gather your friends and family for a fun gathering outside.
Furthermore, this new space makes entertaining far simpler because it provides ample room to breathe and move around in a new social paradise. Companies like Paini Concrete can work with you to design a great outside space and aesthetic all your own.
Dig Your Own Vegetable Patch
You can also take matters into your own hands by digging a vegetable patch. It is a fantastic opportunity for you to get back to basics. Why purchase all of your items from your local store when it is possible for you to grow your own?
It might take you a while to get the hang of the process, but once you have enjoyed your first taste of success, you will be hooked. You could even sell some of your goods to your neighbors or take them along to a produce fair. Many home gardeners agree that there's no better feeling than growing something that actually makes it onto your plate.
Install a Swimming Pool or Hot Tub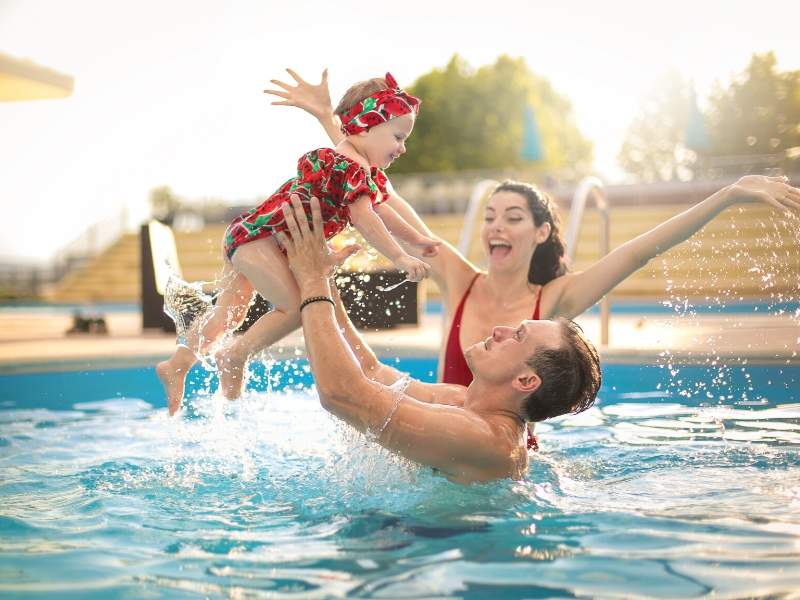 Without fail, adding a swimming pool or hot tub is one of the absolute best ways to transform your outdoor space. It offers a fabulous reason to get outside and, above and beyond that, offers a sense of relaxation and activity beyond the norm. Additionally, it offers a leisure center in your own home, plus it allows you to put your personal stamp on your place, as well. Most homeowners also enjoy having a pool and hot tub because it's a great gathering space for friends and family of all ages.
Consider Raised Garden Beds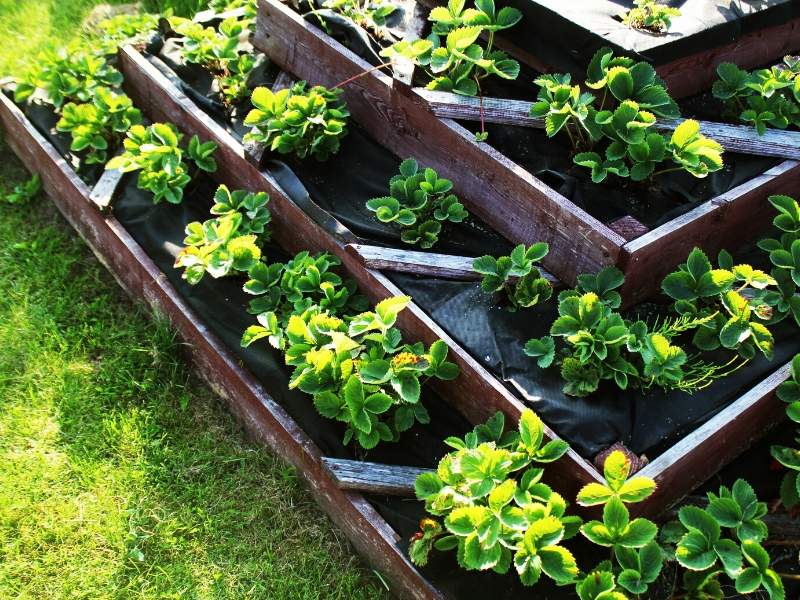 It's no secret that we love gardening, and we love how much a garden and great landscaping can transform your outdoor space. If you're just diving into gardening though, a great way to get started is to opt for raised garden beds rather than bending over to tend to flowers and shrubbery, a raised garden bed allows you to almost "perch" on the edge of your heightened garden bed. Furthermore, these raised garden beds allow you to make the most of a small amount of space, even if the majority of your yard doesn't have turf. Honestly, the options are limitless.
Boost Your Curb Appeal
We can't stress enough how important curb appeal is to homeowners. It's the first impression of your property, and it should leave a good one. No matter how your outdoor space looks now, remember there is always room for improvement. Simple touches such as repainting your front door, adding a trellis, or installing classy window boxes offer a huge impact. Enhancing your curb appeal will ensure you feel positive and take pride in your home's appearance. If you hope to sell your home in the future, it's also extremely important to know that curb appeal is a huge factor to homeowners, so make your decisions wisely.
Establish a Play Area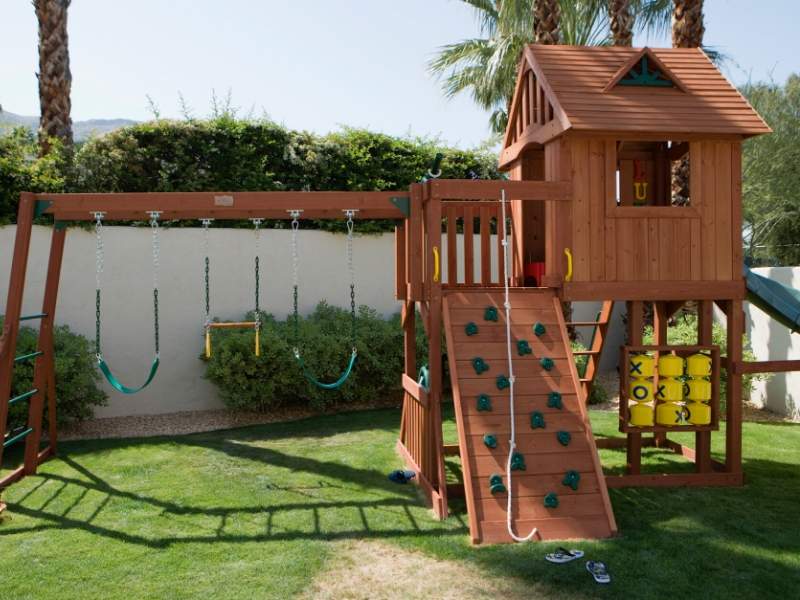 Equally important to many homeowners is an established play area for children. To ensure your little ones are healthy and active, it's important to encourage and foster an outdoor space that's inviting and fun. The options here are extremely varied. You could choose to go classic with a tire swing and sandbox, or you could opt for something more impressive like a trampoline or a DIY ninja course. Regardless of what you choose, this outdoor living and play area is so essential for building a love of activity and health for children. So, along with surfing at the beach, they can enjoy fun in the sun right in their backyard. For the latest in active sporting equipment visit Globo Surf for your outdoor fun.
Set Up an Outdoor Space to Study
One of our favorite trends in outdoor design is transforming the garden area into an outside study space. It's a great idea if you have younger children with large volumes of homework, or if you're taking night classes while working a full-time job, as well. The change of scenery is refreshing and calming, and if you have space, it can truly afford you a useful outdoor area. If you're feeling bold, consider building an actual structure of sorts in which to study. Or, if you want something more cross-functional, consider a patio with a pergola and some comfortable benches and tables. Whatever you decide, this an idea worth considering because the fresh air will do you wonders.
Create Shady Spaces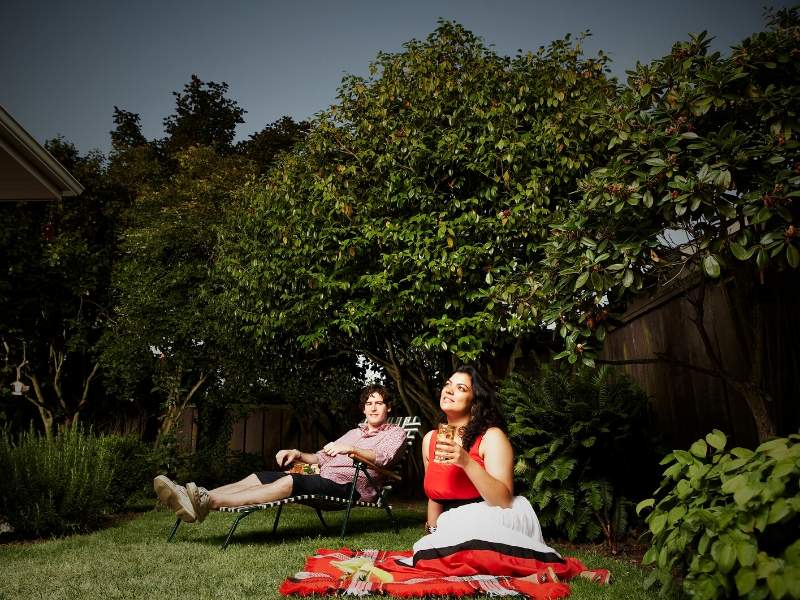 We've mentioned before that interior design is about great contrasts. With respect to your outdoor space, you want to make sure you have a balance of light and dark. One of the best environmentally-friendly ways to introduce shady spaces to your yard is by planting trees or towering shrubbery. Or, if you have enough space, consider building or buying a gazebo to accent the space. Before you dive too deep into decision-making though, take the time to find out where and when the sun shines strongest. You'll need to know this to set up your shady spaces properly. And remember, it's about maximizing the entire space, so make certain that whatever route you go complements the area well.
Opt for Lighting & Security
One area you don't want to skimp on is home security, and your outdoor space is your first line of defense. You can establish a clear perimeter around your property by putting up a privacy fence, or by investing in a row of large shrubs. It offers a sense of security for loved ones in your home and makes your outdoor space seem more inviting. We also recommend looking into great outdoor lighting options, possible security cameras, and more. Each step is a layer of protection to boost the safety and value of your home. Above and beyond that, lighting creates a beautiful design aesthetic as the sun goes down. It adds a visual appeal, and it creates an environment that's warm, secure, and inviting. And remember, great lighting deters potential intruders because there are fewer places to hide.
Other Posts You Might Enjoy:
4 Steps to Achieve Better Landscape Lighting
5 Reasons a Fish Pond is a Great Addition to Your Yard
3 Landscaping Trends to Watch in 2018
Landscaping Tips to Boost Your Curb Appeal
https://digthisdesign.net/wp-content/uploads/2018/04/How-to-Create-a-MoreInviting-Outdoor-Space.jpg
800
800
Melissa Moore
http://development.digthisdesign.net/wp-content/uploads/2016/11/OLD_DigThisDesign_logo.jpg
Melissa Moore
2018-04-19 01:00:28
2020-06-25 18:22:59
9 Tips for a More Inviting Outdoor Space