Summertime brings sunny skies, rising temperatures, and the urges and desires to be outside constantly. As a parent in a society where movie watching and video games rule our children's attention, we like to find new and creative ways to get them outside in that fresh air, enjoying the joys of nature and encouraging physical activity. But, when it comes to a kids backyard, there are some really cool ideas for your backyard that will excite you and your kids.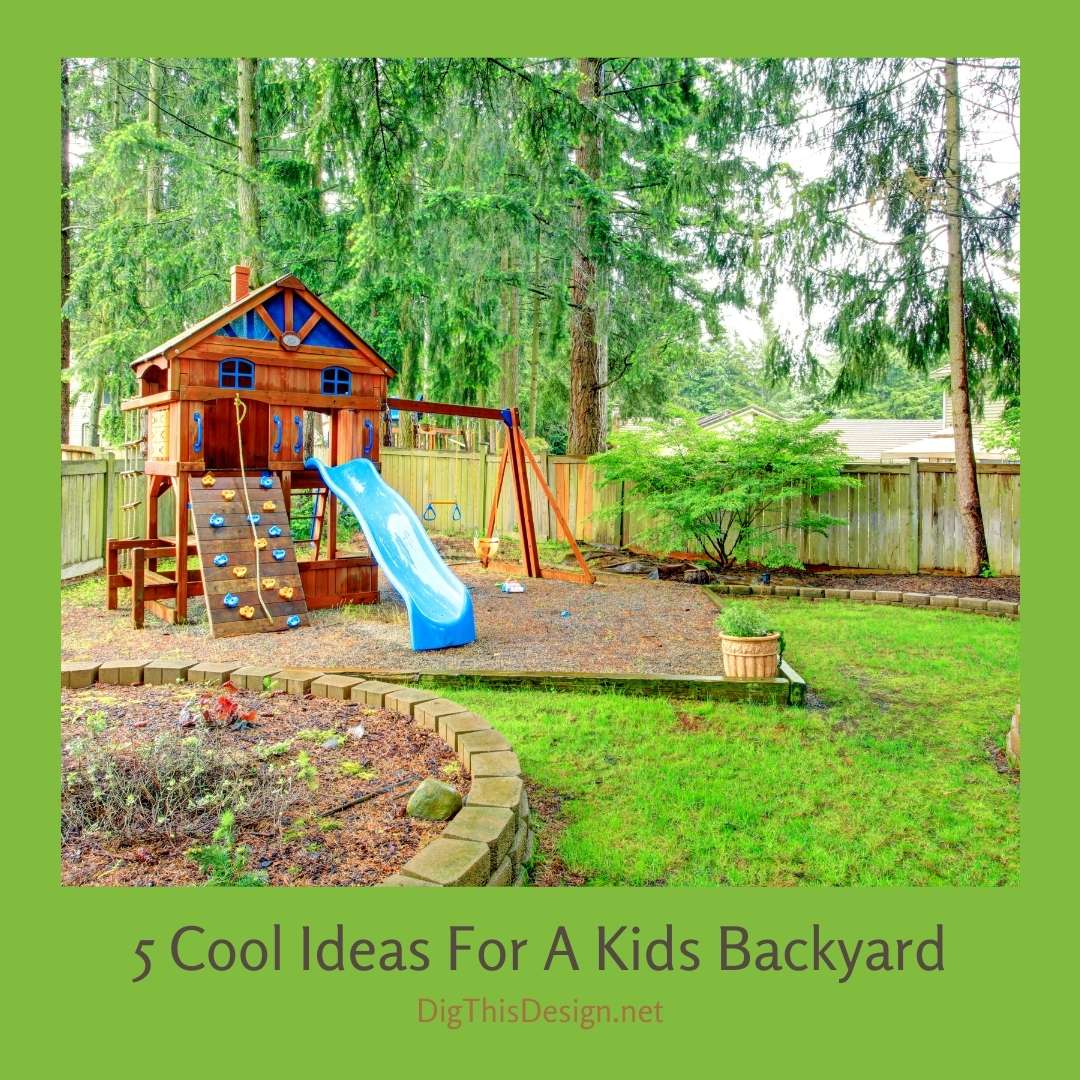 Backyard Splash Pad
Why not upgrade your sprinkler and create a design that is both beautiful and also a great place for your kids to put on their bathing suits and cool off in the summer, especially younger kids that aren't quite ready for a big pool yet.
Outdoor Bowling Alley
Bowling is typically a winter activity because it is indoors, so why not be inventive and bring your alley outdoors? The picture featured below shows a beautiful wooden alley in the midst of a lovely shady garden.
A Glider for Bigger Kids
Swings are a typical backyard or playground equipment, but for kids that are a little larger and more adventurous consider creating a glider, which you could do even using a skateboard minus the wheels and some rope.
Zip Line and Tree House
Tree houses have been a staple of children's backyards for generations. Some are more elaborate than others, and if you have the means and inspiration, what kid wouldn't want their own personal zip line? They'd be the talk of the neighborhood, even the adults might want to take a try at it.
Make a Sandbox and Tree Co-Exist
Keep the natural vegetation of a tree and build a sandbox around it. Kids can climb or decorate the trees, or just be encouraged to explore and use their imaginations. When they grow out of the sandbox, or even when it's time for adult entertaining, the toys can be hidden away and the box simply becomes an architectural piece of your landscape. Another benefit to this kid backyard design is that, depending on the tree, it can provide much needed shade for hot summer days.
Get more design inspiration for encouraging kids to play outside with out post:
Dramatic Play Ideas For Kid Friendly Backyard
Images Courtesy of Canva.
Share This Story, Choose Your Platform!